Description
Facebook Portal+ is your ultimate video calling device to connect with your family, friends, and colleagues. It provides exceptional functionalities, including 50 People Group Calls, Smart Home Management Tools, Enhanced Noise Cancelling, Privacy At A Single Click & Music And Streaming Functionalities!
Facebook Portal+ is one of the most convenient devices for video calling. You can easily video call friends and family via Messenger, WhatsApp, or Zoom apps, to other Portal+ and non-Portal+ users. One of the key aspects that contributes to this fantastic convenience is the device's Smart Camera. It automatically pans and zooms to fit everyone in the frame, you don't need to keep adjusting every time someone new joins, and you can catch up hands-free.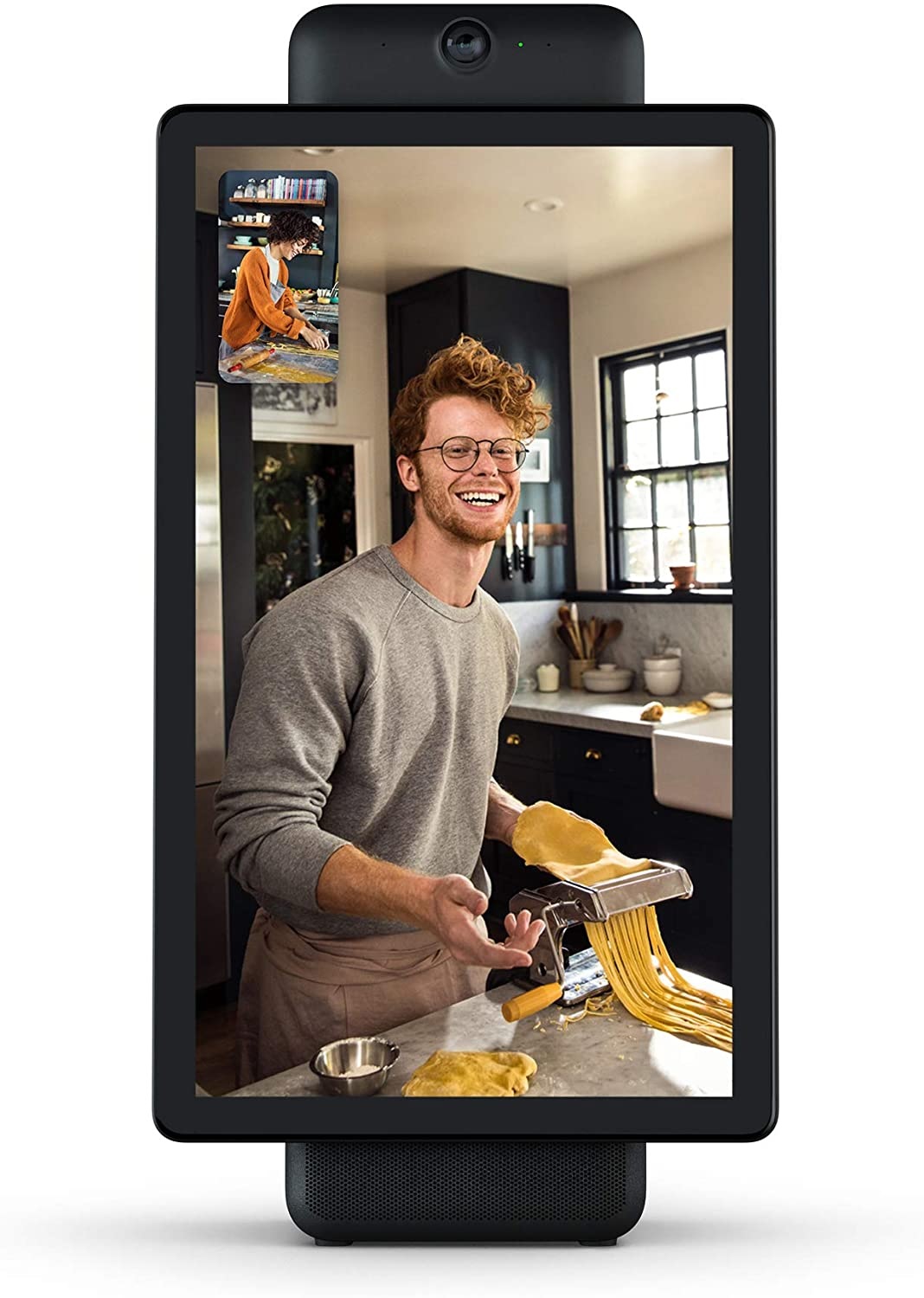 ---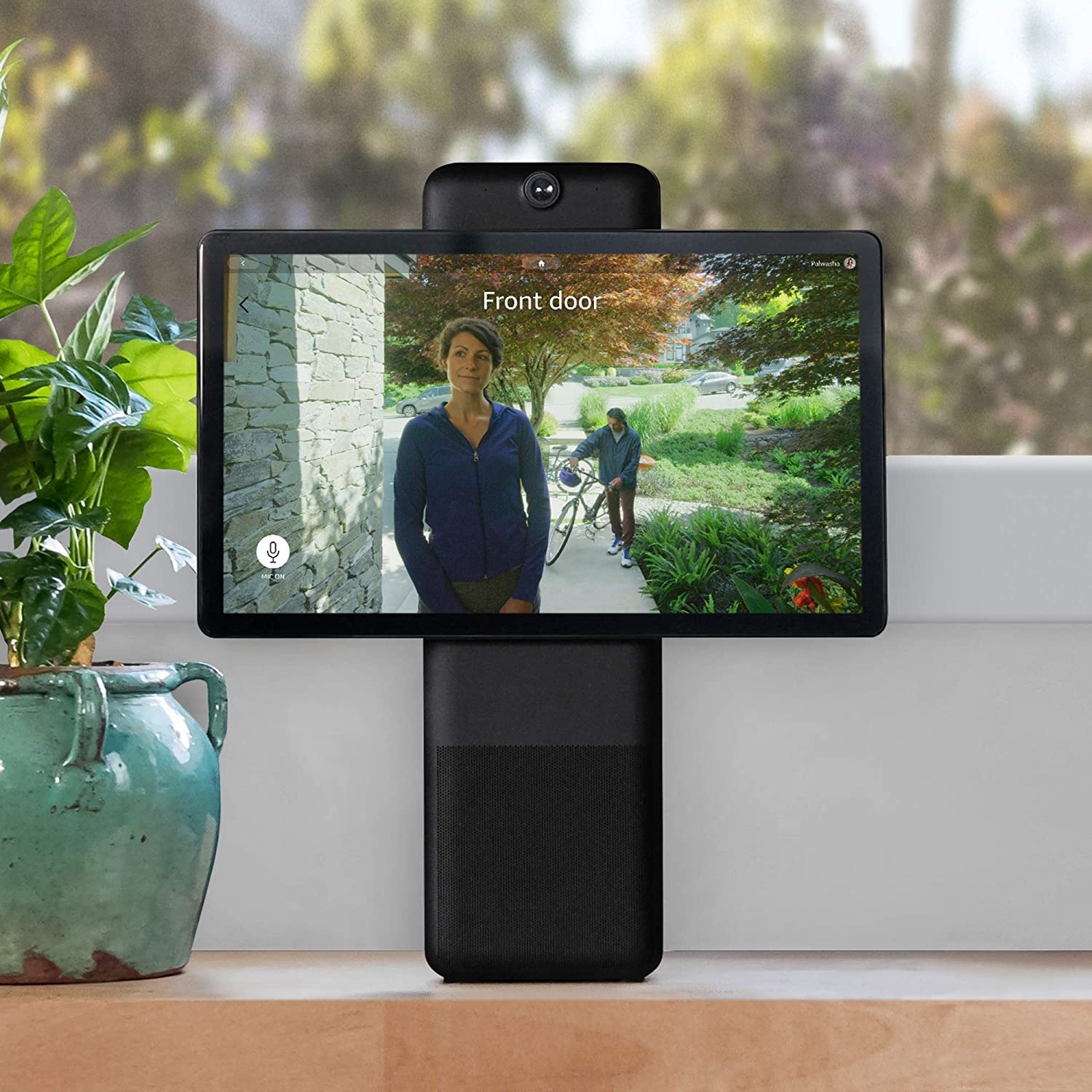 Our Take on the Facebook Portal+:
The device possesses a Smart Sound that enhances your voice and minimizes unwanted background noise. This not only improves your own hearing experience, but it also makes the person on the other side have the perfect and disturbance-free voice calling experience. Further, you can have a small party with as many as 50 people on a single group call using the Messenger Rooms functionality.
---
The device comes with Alexa Built-in that enhances your productivity by multi-folds. You can control your smart home, listen to your favorite music, watch the news, get weather updates, and much more at a single voice command. However, if you are worried about losing privacy, you can easily disable the camera and microphone and even block the camera lens with just a single button press. Also, to give you the complete freedom of speech experience, all Portal video calls are encrypted.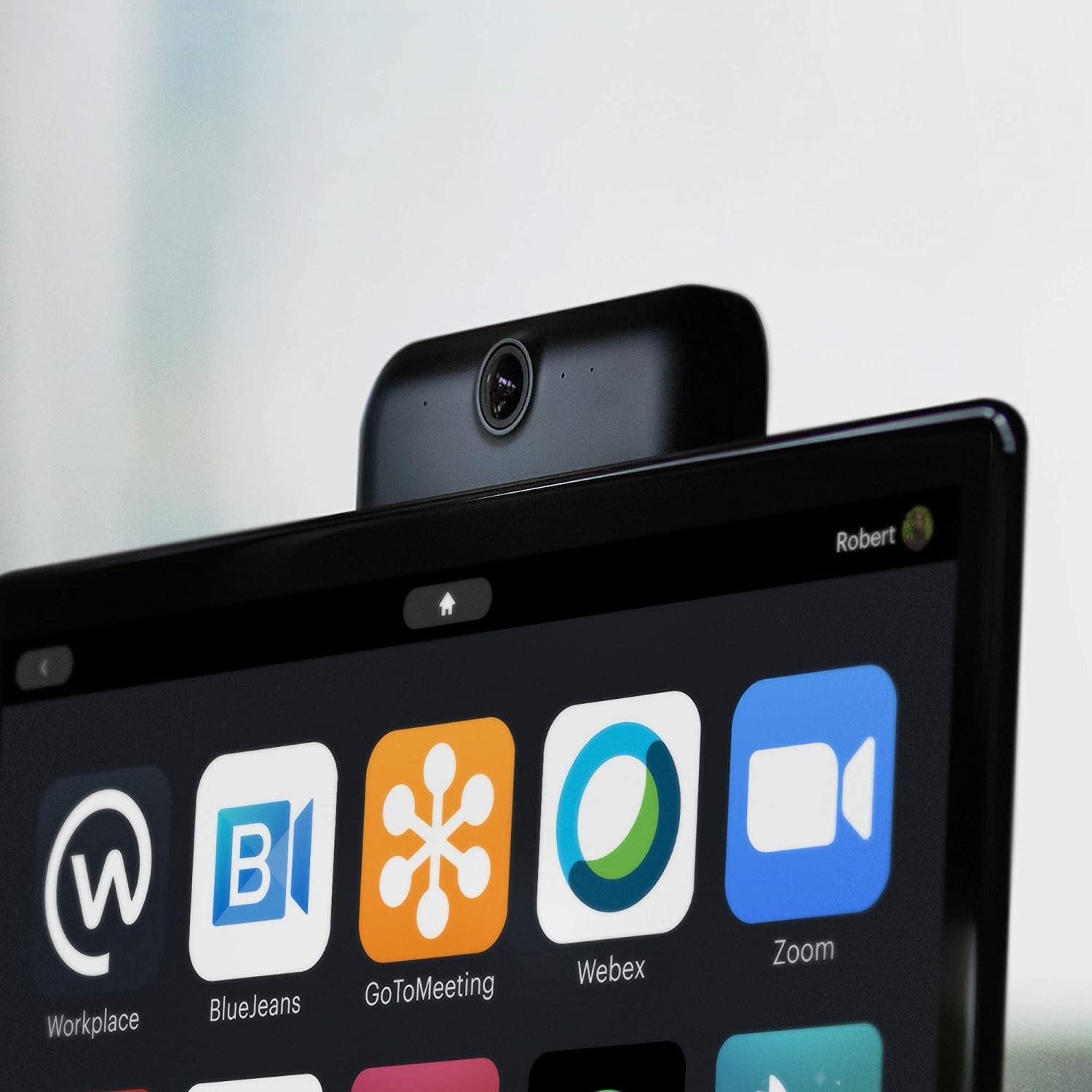 ---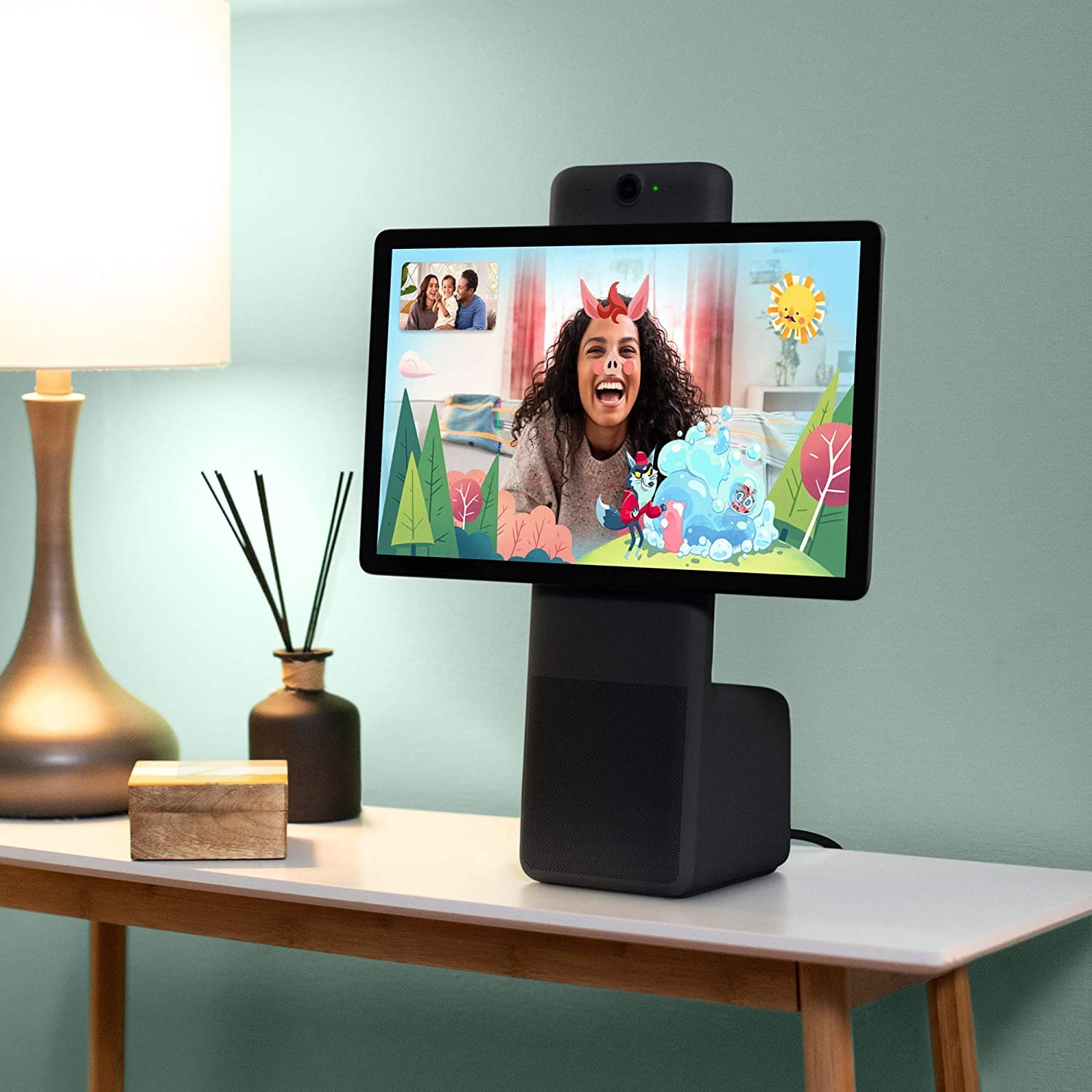 Along with the primary video calling functionality, you can even have secondary functionalities such as music and video streaming through Spotify or Pandora. Further, you can even display your photos from Instagram and Facebook or go live with Facebook. Additionally, the device allows you to have seamless work meetings via Zoom and Workplace, making it ideal for remote working.
TOP 10 KEY FEATURES:
| | |
| --- | --- |
| Display Size: | 15.6 Inches |
| Smart Sound: | ‎4-Mic Array |
| Speakers: | Array of 2" tweeters and a 4" woofer for deep bass |
| Smart Camera: | 12.5MP & 140° Field of View |
| Video Calling Apps: | Messenger & Whatsapp |
| Voice App: | Alexa |
| Input: | Touchscreen |
| Connectivity: | WiFi |
| Privacy & Security: | Mic and Camera disable button, included camera cover |
| Dimensions: | 17.71" h x 5.73" w x 8.78" d (portrait) |
Included in the box:
Portal+ (Black)
Power Cord
Camera Cover
Quick Start Guide
Payment & Security
Facebook Portal Plus - Smart Video Calling 15.6" Touch Screen Display with Alexa - Black