---
FREE Shipping & Returns on this item.
Please be advised that orders may take 1-2 days to process before shipping.
Description
The JBL Voyager Integrated Home Audio System with Portable Wireless Speaker is an excellent combination of power and portability. The complete 2.1 system has in-built Bluetooth connectivity and a 5-hour battery life!
The complete 2.1 JBL Voyager Integrated Home Audio System consists of a powerful subwoofer docking unit with a detachable and portable speaker with it. You may let the speaker remain with the complete system or detach it and carry it around with you. You get the same audio from the portable speaker with built-in Bluetooth wireless connectivity even when you detach it from the main unit. You may place the speaker in a different area away from the main docking unit. The system has powerful dual drivers and provides a 5-hour non-stop performance with a full battery charge.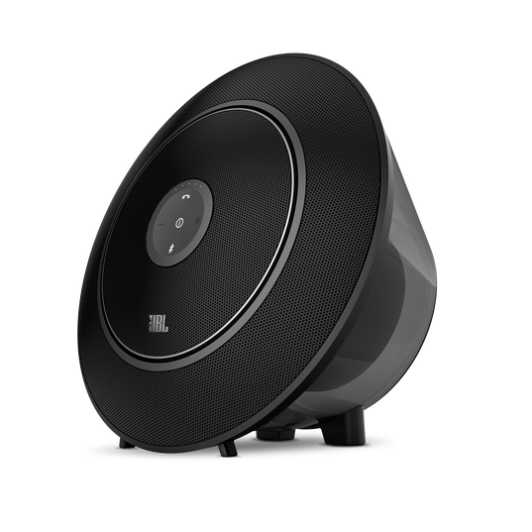 ---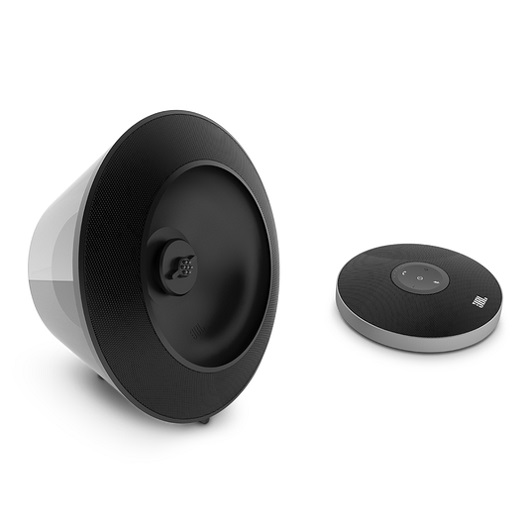 Our Take on the JBL Voyager Integrated Home Audio System with Portable Wireless Speaker:
You get a clear sound with the JBL Voyager Integrated Home Audio System as it is equipped with SoundClear noise and echo cancellation technology. Therefore, whether you receive a call from home or the street, you get high clarity in the voice. The unit incorporates an aux-in input connection so that you can connect any device to the docking unit and get a sound output accordingly. It also has USB ports for charging your smartphone, tablet, or a similar device. It offers a frequency response range of 20 Hz to 20 kHz, covering the human audible range of sound. The signal-to-noise ratio is 80 dB.
---
While the subwoofer of the JBL Voyager Integrated Home Audio System includes a transducer of 3" size, the speaker has two transducers of 1.5" each. Both provide a signal-to-noise ratio of 80 dB as same as the overall audio performance. However, the frequency response values of the subwoofer and the speaker are different from each other. While the former has a value of 65-20000 Hz, the latter has it as 170-20000 Hz, which means the subwoofer covers more sound in the lower region of the human audibility range.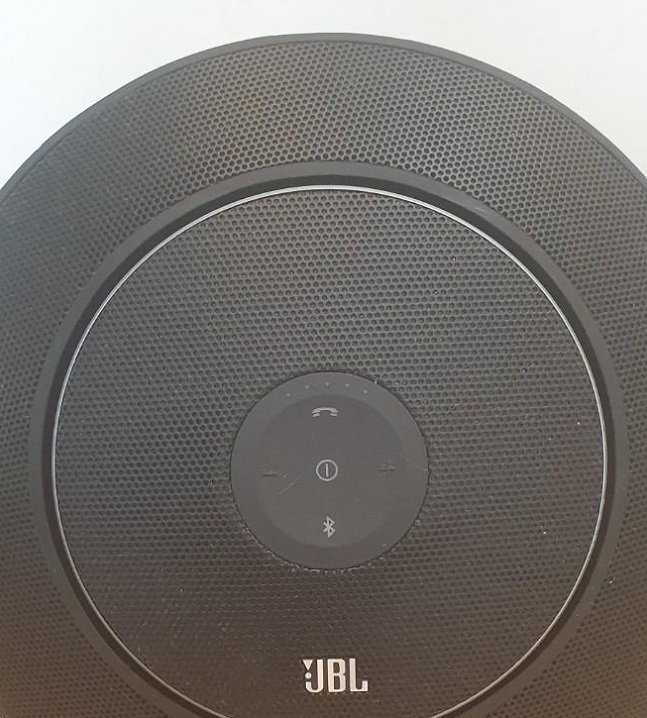 ---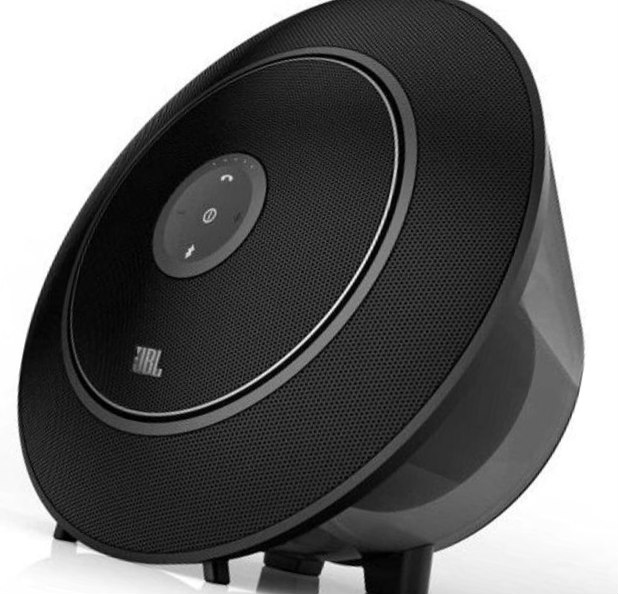 The JBL Voyager Integrated Home Audio System works on a power supply of 13 Volts DC provided by the battery and consumes a maximum power of 52 watts. It works on an in-built rechargeable Lithium polymer battery. The battery can reach a full charge in 2.5 hours with which you can get amazing performance for a non-stop 5 hours. Hence, you can take it anywhere where you cannot plug it into an electrical source, and it will last until the party or function is over. The system has total dimensions of 8.6 x 8.6 x 8.2 inches and weighs around 5.2 lbs.
TOP 10 KEY FEATURES:
| | |
| --- | --- |
| Device compatibility: | Bluetooth |
| Battery type: | Lithium polymer |
| Charge time: | 2.5 hours |
| Frequency response: | 20-20000 Hertz |
| Signal-to-noise ratio: | 80 dB |
| Subwoofer power: | 15 Watts |
| Speaker power: | 7 Watts (DC), 5 Watts (Battery) |
| Noise cancellation technology: | SoundClear |
| Subwoofer dimensions: | 210 mm x 127 mm (Diameter x Height) |
| Bluetooth frequency: | 2.402 GHz to 2.480 GHz |
Included in the box:
JBL Voyager Integrated Home Audio System with Portable Wireless Speaker
Quick start guide
Payment & Security
Payment methods
Your payment information is processed securely. We do not store credit card details nor have access to your credit card information.
---
Security