Description
GARMIN Descent™ Mk2i, Titanium Carbon Gray DLC with Black Band, 35.56 mm diameter display, Sapphire crystal lens, Up to 16 days battery life on smartwatch mode, Subwave SONAR, Dive mode, AIR integration, Dive log, Animated workouts, Pulse Ox sensor, Recovery time, and Advanced sleep monitoring
GARMIN Descent™ Mk2i is a dive computer type smartwatch specially made for divers. You can monitor your gas as well as depth with this premium watch. It's not like you can only use it when inside the water, it works similarly well on the land. When you remain inside water, the watch collects various data that you can use to track your performance above water. It comes with various preloaded sports applications that help you in running, cycling, swimming, and others.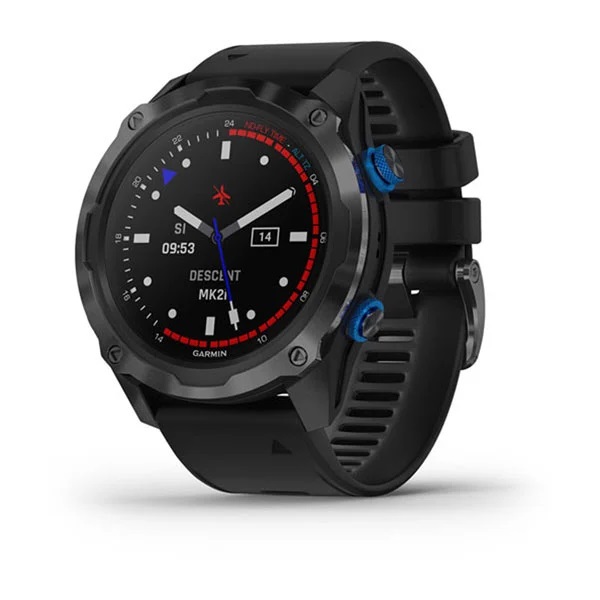 ---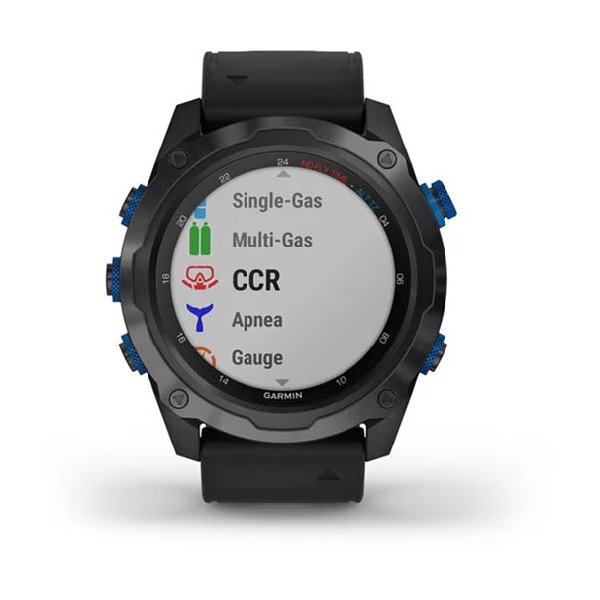 Our Take on GARMIN Descent™ Mk2i Titanium Carbon Gray DLC with Black Band:
GARMIN Descent™ Mk2i comes with a long battery life of 16 days on smartwatch mode. When you use it for expedition with GPS activity, the battery may last up to 35 days. However, it lasts only 15 hours when you use GPS and music together. You get the flexibility to add additional screens for each dive mode as well as the option to review and store data for a maximum of 200 dives. You can share the stored data by downloading the Garmin dive application on your mobile phone. You can keep track of your entry and exit with multiple and advanced satellite connectivity support.
---
GARMIN Descent™ Mk2i is capable of transmitting data such as remaining air time, air consumption rate, and more for you as well as other divers. It can transmit data within the range of 10 meters. The watch has multiple dive modes for single and multiple gas dives such as apnea hunt, gauge, closed circuit rebreather, and others. Want to have a look at your performance metrics? The watch can show it with other details like running dynamics, heat and altitude-adjusted VO2 max, etc.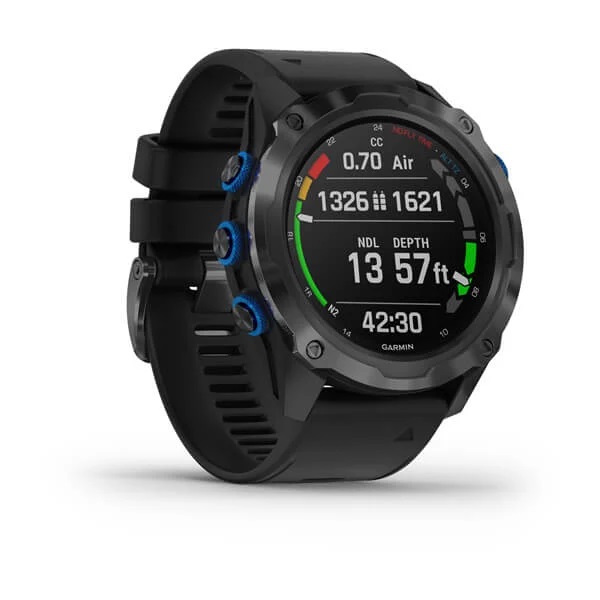 ---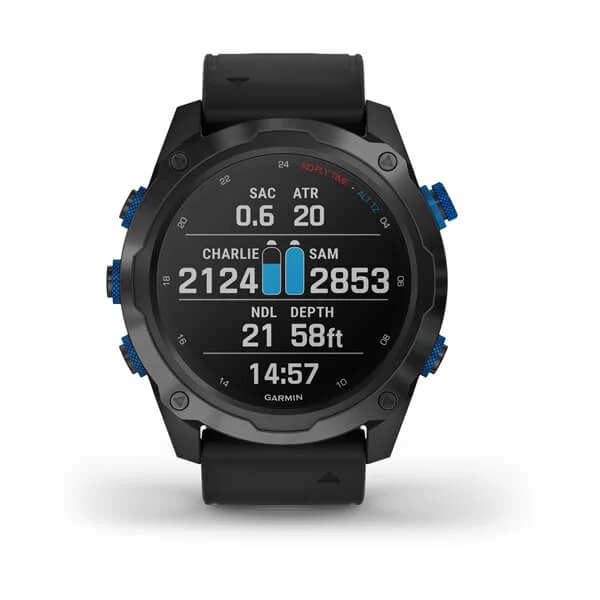 GARMIN Descent™ Mk2i is a health monitor for you when you wear it on your wrist. You get information about heart rate, sleep quality, oxygen absorbing capacity of the body, and others. It provides training guidance based on your fitness level, current training load, training status, and others. For each workout, your smart companion suggests recovery time so that you can take rest to perform better in the next workout. It has a storage capacity of 32 GB that you can use to store up to 2000 songs downloaded from compatible music apps.
TOP 10 KEY FEATURES:
| | |
| --- | --- |
| Lens material: | Sapphire crystal |
| Strap material: | Silicone or titanium |
| Display type: | Sunlight-visible, transflective memory-in-pixel (MIP) |
| Display size: | 35.56 mm diameter |
| Display resolution: | 280 x 280 pixels |
| Memory: | 32 GB |
| Bezel material: | Diamond-like Carbon (DLC) coated titanium |
| Case material: | Fiber-reinforced polymer with metal rear cover |
| Water ratings: | Dive (100 meters) |
| Battery life: | Up to 16 days in smartwatch mode |
Included in the box:
GARMIN Descent™ Mk2i Titanium Carbon Gray DLC with Black Band
Black extra-long adjustment strap
Charging/data cable
Documentation
Payment & Security
Garmin Descent Mk2i, Watch-Style Dive Computer with Air Integration, Multisport Training/Smart Features, Titanium with Black Band