Description
ExpertClean 7500 Sonic Electric Toothbrush (Pink) is ideal for children and adults alike because of its Multiple Intensities and modes, Various Brush Heads, and 10x Plaque Removal Capability!
ExpertClean 7500 Sonic Electric Toothbrush possesses 10x plaque removal capability as compared to a manual toothbrush. With soft and flexible bristles, ExpertClean achieves 4x surface contact that enables great plaque removal. The gum care brush head keeps the gums 7x healthier.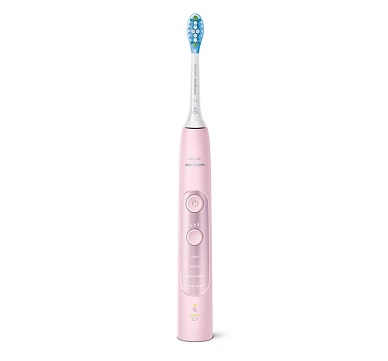 ---
Our Take on the ExpertClean 7500 Sonic electric toothbrush:
ExpertClean comes with 3 intensities that let you choose from low, medium, and high modes. Further, you can choose among Clean, Deep Clean+, Gum Health, and White+ modes. These help you in everyday cleaning, take special care of molars, and remove surface stains. You can even check out your progress report via the Sonicare App.
---
The built-in pressure indicator lets you know when you are pressing too hard and prevents teeth injury. Further, the BrushSync Technology indicates when the brush head should be replaced and prevents you from unwanted diseases.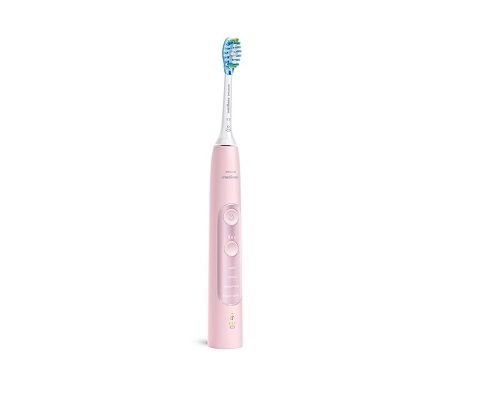 ---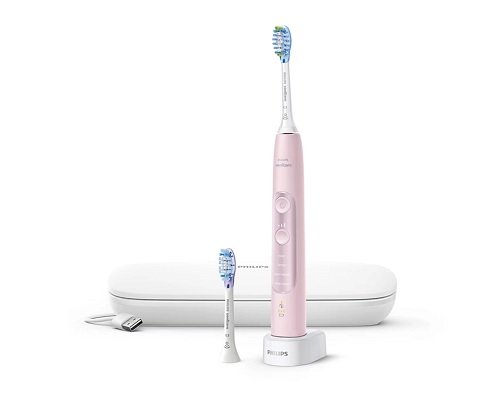 ExpertClean is travel-friendly, as it can be charged on the go via the USB charging travel case. Further, the toothbrush comes with impressive battery life as a single charge lasts for a week. Another great feature is that you won't have to adjust the mode when you change the brush head; the BrushSync technology does that for you automatically.
TOP 10 KEY FEATURES:
| | |
| --- | --- |
| Modes: | 3 Intensities |
| Mode Selection: | Automatic BrushSync Technology |
| Power Source: | Battery Operated |
| Charging Type: | USB |
| Performance: | 10x Cleanliness |
| Indicator: | Hard-Press Sound Indicator |
| Tracking & Notification: | Brush Head Wear Off Sound |
| Battery Life: | 1 Week Per Charge |
| Portability: | USB Charging Travel Case |
| Item Dimensions: | 3.07 x 6.81 x 9.41 inches |
Included in the box:
ExpertClean Handle
C3 Premium Plaque Control Brush Head
G3 Premium Gum Care Brush Head
USB charging travel case
Charger
Payment & Security
Philips Sonicare HX9690/07 ExpertClean 7500 Bluetooth Rechargeable Electric Toothbrush Pink