Description
Sigma recently set about a bundle of offering for their 150-600mm with a Sigma TC-1401 1.4x Teleconverter for Nikon F for a better photographic experience!
Since many users shoot mainly with a Nikon D750 full-frame, the lens bundled with a 1.4x Teleconverter interested many people. The Sigma TC-1401 1.4x Teleconverter allows a full-frame camera to shoot wildlife with almost the same zoom factor as a crop sensor. It is compatible with a range of lenses such as 60-600 mm f/4.5-6.3 DG OS HSM Sports, 150-600 mm f/5-6.3 DG OS HSM Contemporary, and 500 mm f/4 DG OS HSM Sports.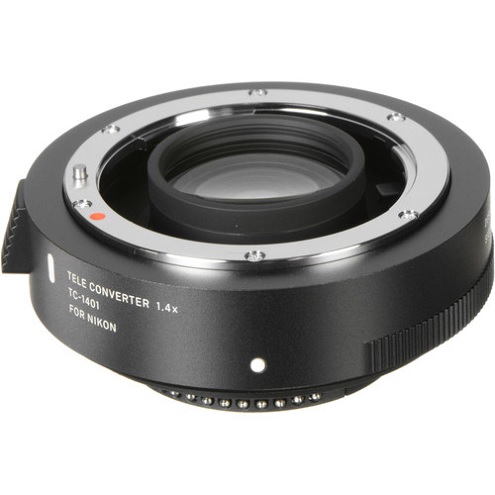 ---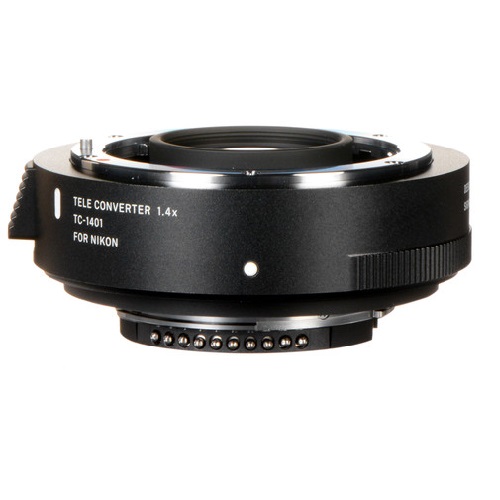 Our Take on the Sigma TC-1401 1.4x Teleconverter for Nikon F Lens:
The Sigma has a larger, thicker focusing ring that makes it quite easier to focus the lens attached to the camera manually. It has an extra setting for manual override (MO) on the autofocus switch, which means it combines autofocus with an option to focus manually. The lens has a focus limiter switch, with settings between Full and 10m (Sigma) to infinity. The Sigma for 10m to 2.8m provides a feature of a third option on the limiter switch. The third option proves easy and very useful to locate and use in order to focus on closer objects much quicker.
---
A key feature that the Sigma lens offers is an extra customization switch, which provides for an optional USB docking station that can be purchased separately. It allows a photographer to create two customized settings for OS (Optical Stabilization), AF, and focus-distance limits, and can also be used to download firmware updates directly to the lens. The Sigma has a locking switch at 150mm to prevent zoom creep. However, at several other focal settings, the Sigma can also lock, and what is even better, a quick twist of the zoom ring will unlock it without having to grope around to find the switch. The Sigma TC-1401 1.4x Teleconverter has its own image stabilization system: Sigma's OS. It has two settings: The first one is the standard and simple setting for normal lens setting and movement. The second one is used on a vertical plane for hand-held panning, which will correct for up and down movement in subjects, such as birds in flight.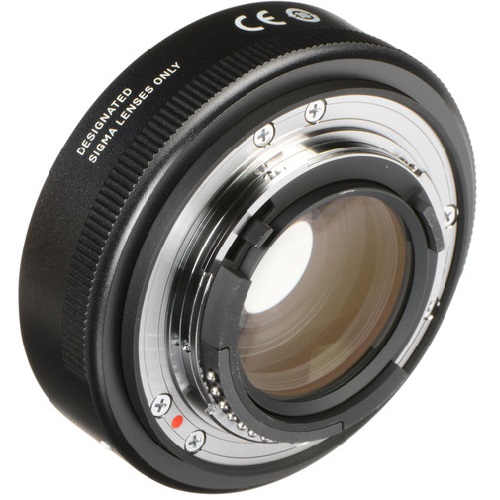 ---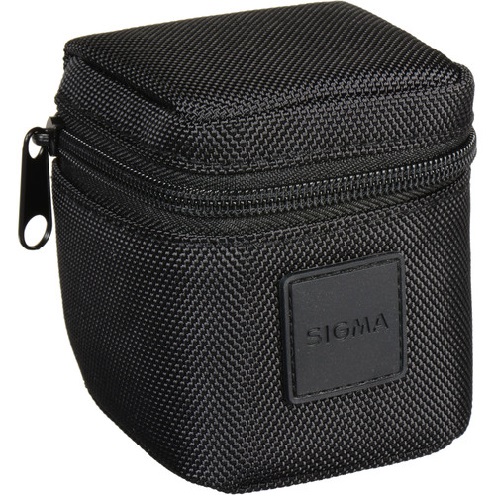 The lens is much sharper at the focal length, which is short and usually softer at the longer focal lengths. Both are quite crisp and sharper when stopped down at f/8 or f/9 than wide open. The Sigma 1.4x TC, when stopped down, doesn't actually seem to affect the quality of the image. When it comes even to use the 1.4x TC and chromatic aberration (CA), the Sigma seems to have a clear advantage as there is noticeably less fringing in high contrast areas when compared to others. Of course, CA is very easily corrected in Camera RAW or Lightroom when shooting in RAW.
TOP 10 KEY FEATURES:
| | |
| --- | --- |
| Mount: | Nikon F |
| Magnification: | 1.4x |
| Lens Construction: | 7 elements in 5 groups |
| Protection Features: | Dust and Splashproof |
| Light Loss: | 1 Stop |
| Compatibility: | Select Sigma Lenses |
| Autofocus range: | Up to f/8 |
| Weight: | 190g |
| Chromatic correction: | One Special Low Dispersion Element |
| Image stabilization: | Yes |
Included in the box:
Sigma TC-1401 1.4x Teleconverter for Nikon F
Front Cap
Rear Cap
Soft Carrying Case
Payment & Security
Sigma 1.4x Teleconverter TC-1401 for Nikon