Description
Good brightness and sharpness also at the edges of the field of view and very good color rendering are the features that distinguish the Steiner Safari Ultrasharp binoculars. The Ultrasharp 8x22 is a model used by thousands of people around the world.
Safari Ultrasharp 8x22 binoculars are indispensable for thousands of hunters, border guards and trusts. The Steiner model features roof prisms and high-contrast anti-reflective optics. The manufacturer claims that this equipment maintains enhanced image clarity across the entire field of view. The 7.1° wide angle of view provides center focus and allows for diopter and interpupillary adjustment. The following benefits are no less important:
Minimum focus distance is 10 feet
For comfortable viewing with or without glasses, the binoculars are equipped with an ageless foldable rubber eyecup
Objective diameter is 22mm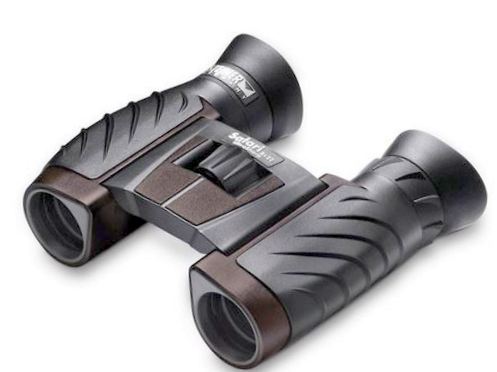 ---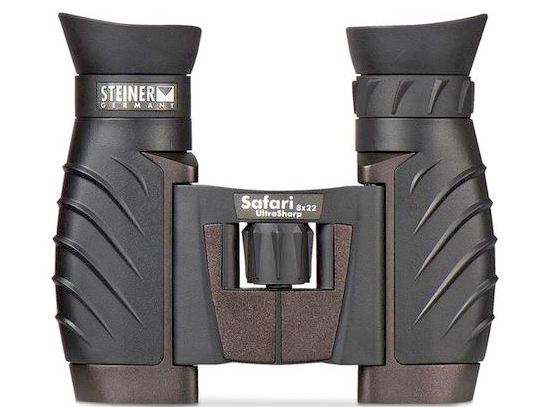 Our Take on the Safari Ultrasharp 8x22 binoculars:
Take the Steiner Safari Steiner with you on your next adventure. This is advanced equipment for all occasions. Rugged optics provide precision in a variety of lighting conditions and situations. New binoculars with 10x magnification provide crystal-clear focusing and incredible color accuracy. This is confirmed not only by experts, but also by our customers.
For durability and a comfortable grip, the waterproof binoculars are also covered with a protective layer of NBR rubber, which is shock-resistant and repels oils and abrasive materials. A soft case and strap are also included with the binoculars. This means that the manufacturer has taken care of your comfort.
---
The Fast-Close Focus marking means people can quickly focus on a moving subject, making this binocular ideal for travel, sports, hunting or wildlife viewing. Comfortable, ergonomically curved pupils and durable construction make these binoculars ideal for taking with you wherever you go. Experts also focus on the following advantages:
10x magnification gives more detail from great distances
New model ideal for sporting events and wildlife watching
The O-ring provides the confidence that these binoculars remain waterproof and provide optimum performance even in rainy weather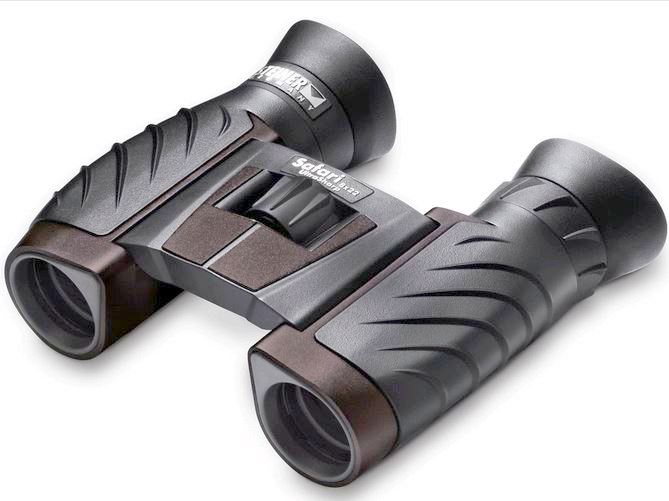 ---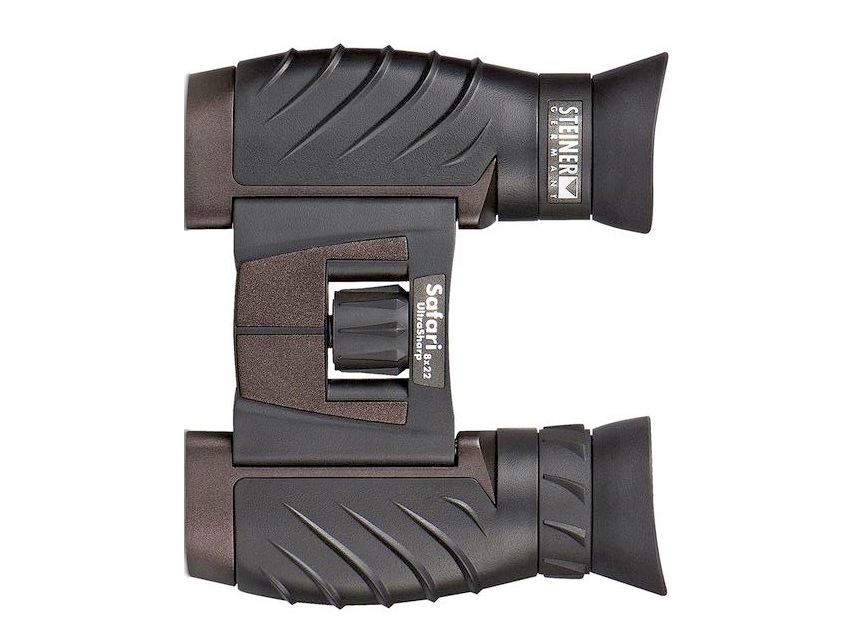 When folded, the UltraSharp Safari will easily fit into any jacket pocket. Thanks to the 8x magnification and the highest quality high-contrast optics, the Steiner 8x22 Safari UltraSharp binoculars will delight you with sharp images despite their extremely compact size. Steiner creates reliable optics for life's decisive moments. Whatever people look at, this company strives to improve visibility so that nothing escapes them. The UltraSharp series optics are based on the tried and tested Safari series. Steiner also introduces a new standard for compact binoculars on the outside. The binoculars fit very securely in the hand.
TOP 10 KEY FEATURES:
Brand:
Steiner
Color:
black
Material:
rubber
Waterproof:
Yes
Prism Type:
Roof
Magnification:
8x
Objective Lens Diameter:
22 mm
Minimum Focus Distance:
3.05 m
Exit Pupil Diameter:
2.8 mm
Weight:
283.50 g
Included in the box:
Steiner 8x22 Safari Ultrasharp Binocular
Strap
Case
Payment & Security
Steiner 8x22 Safari UltraSharp Binocular