---
✔ Get FREE Shipping. Confirmed orders might take 1-2 days for processing.
Description
The Steiner 8x22 BluHorizons are binoculars that you are unlikely to find alternatives in terms of functionality.
Do you prefer innovative technology and are you looking for binoculars that are easy to transport? If so, you will definitely like Steiner Optics 8x22 BluHorizons. This model is ideal for safaris, boat trips or city trips. The manufacturer offers many innovations, including Steiner Autobright technology. A new advanced adaptive system automatically darkens lenses in sunlight. By reducing excess lighting, colors, clarity and resolution are improved. This feature is essential for any hunter and border guard. Therefore, there is often no alternative to Steiner Optics 8x22.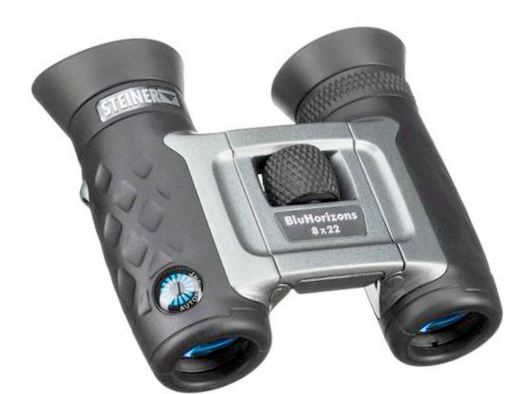 ---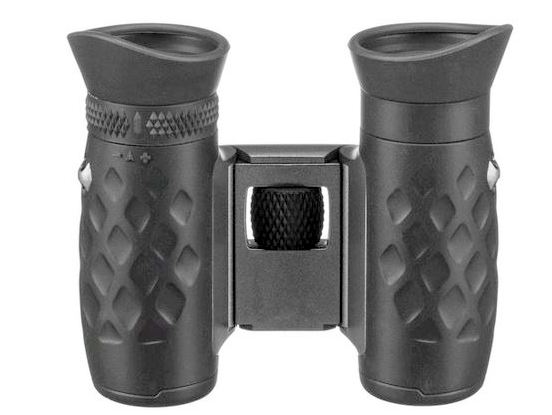 Our Take on the Steiner 8x22 BluHorizons:
The body of the binoculars is made of polymeric material. Thanks to this improvement, the new model turned out to be resistant to temperature extremes. This is important for people who hunt in winter or often climb mountain routes. Throughout the Steiner Optics 8x22 entire life cycle, people are unlikely to experience a decrease in efficiency. Most of our buyers confirm this in their reviews. Plus, people write about the following:
Steiner Optics 8x22 has 8x magnification, which brings the image closer without compromising the field of view
With 22 mm lenses, the binoculars have a compact and comfortable shape, narrow optical tubes
Wide viewing angle of 62.5°
---
The low-profile textured center focus knob is comfortable to use with both hands. The manufacturer has gone to great lengths to focus more quickly and easily. Left eye diopter adjustment allows you to adjust focus for sharp images. Foldable rubber eyecups make it easy to use with or without glasses. Practical eyecups block out ambient light to keep your view out of the way for better contrast and comfort. Includes a neck strap and neoprene pouch.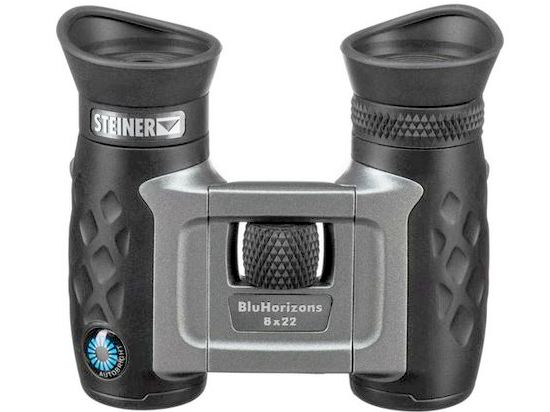 ---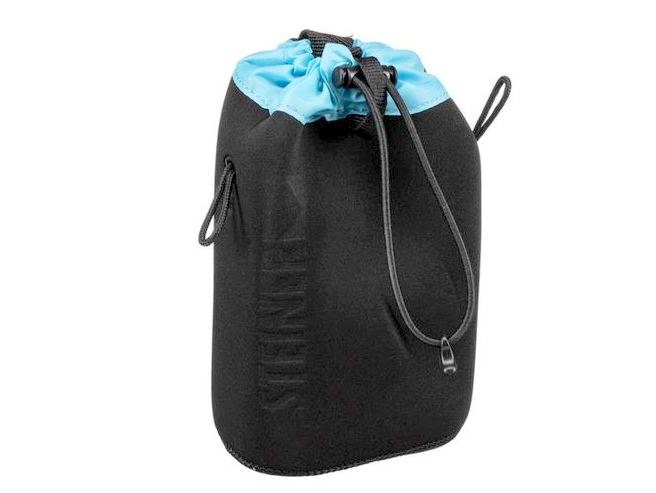 At just 4 inches tall and weighing less than 9 ounces, the new model will easily fit into most pockets, backpacks, and handbags. These binoculars will not burden you even when you have to wear your equipment around your neck all day. The chassis is covered with oil, petroleum and chemical resistant synthetic nitrile butadiene rubber (NBR). This prevents slipping, especially in cold and wet weather. If you have any doubts about practicality, consider the following:
Removal of the exit pupil 12.7 mm
Closed bridge configuration
Exit pupil 2.75 mm
Lightweight and impact-resistant polycarbonate body, heat-resistant, oil-resistant – with this functionality, you are unlikely to look for an alternative. Order Optics 8x22 today and you will definitely not regret it.
TOP 10 KEY FEATURES:
Magnification:
8x
Objective Lens Diameter:
22 mm
Diopter Adjustment:
Yes
Focus Type:
Center
Angle of View:
7.8° (Actual)
Water Resistance:
IPX4
Minimum Focus Distance:
2 m
Exit Pupil Diameter:
2.75 mm
Eye Relief:
12.7 mm
Weight:
249 g
Included in the box:
Steiner 8x22 BluHorizons Binoculars
Neoprene Case
Padded Neck Strap
Payment & Security
Steiner BluHorizons 8x22 Binoculars ? Ideal Daytime Outdoor Optics for The General Outdoorsman