Description
Acer Spin 5 Convertible Laptop is the perfect computing device for video editors, graphic designers, gamers, and working professionals, because of its Visibly Stunning Sleek Finish, Supreme Processing Power & 360° Hinge Design!
At first glance, you will be blown away by the ultra-thin all-metal finish of this impressive laptop before even getting into the tech specs. Further, its groundbreaking performance is driven by the latest 10th Gen Intel Core i7 processor. You also get faster Wi-Fi 6 connectivity for an excellent computing experience. This combination of a stylish design and unmatched processing power with reliability and speed make this device ideal for heavy-duty usages such as photo and video editing and gaming, as well as for everyday working.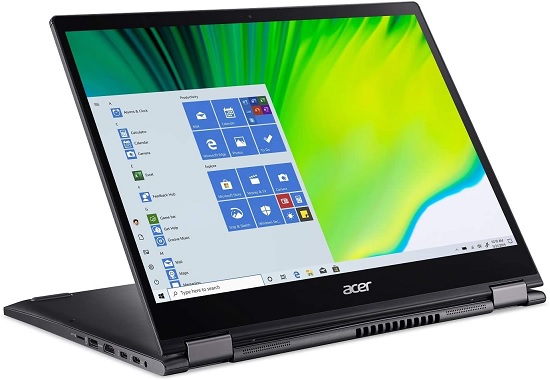 ---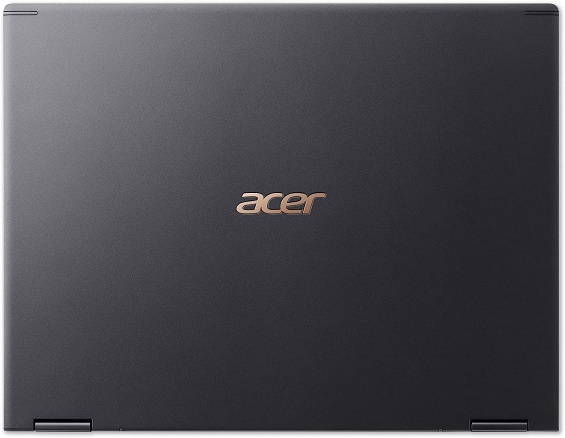 Our Take on the Acer Spin 5 Convertible Laptop:
The key drivers of the fast and reliable performance, apart from the outstanding processor, are the 16GB LPDDR4 RAM and the 512 GB storage. Also, the device is designed with portability in mind, offering 15 hours of long-lasting battery life to last you from morning to night. For quick charging, you only require 30-minute to get a 4-hour battery boost. Further, you can experience blazing-fast data transfer with a full range of ports, such as dual ThunderBolt 3, offering 40Gbps data transfer.
---
The device comes with Windows 10 Home pre-installed. The exemplary operating system provides you maximum customization, Onedrive cloud storage, downloadable apps from the Microsoft store, superior performance, quick start-up, and a protected environment that allows you to seamlessly download apps and visit websites without worrying about infecting elements.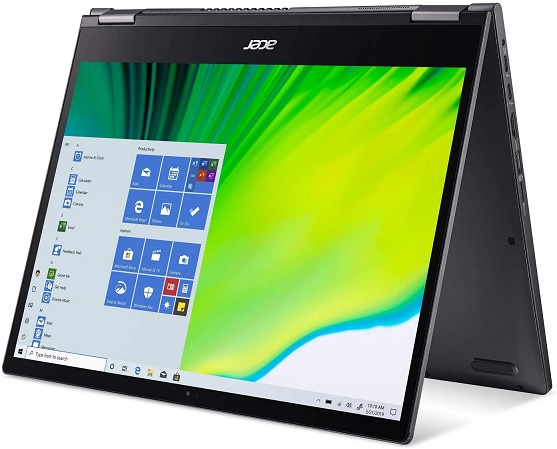 ---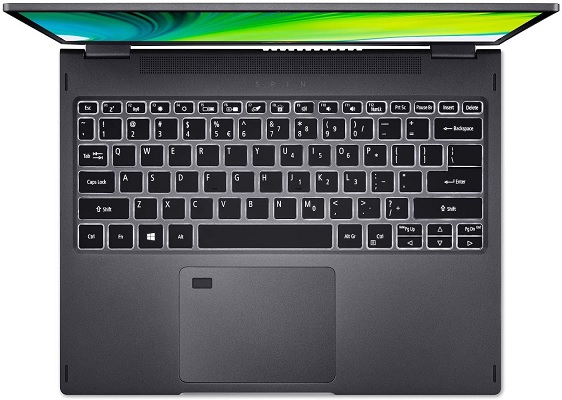 As stated before, the device comes with an extremely sleek finish with only 0.59" thickness. Further, it possesses a 13.5 1280x720 resolution display and narrow bezels rendering an 80% screen-to-body ratio. Another significant aspect of this device is the 360-degree hinge design. This not only allows you to convert your laptop into a writing device, but it adds a lot to the portability factor. The device offers an authentic writing experience with a universally compatible all-touchscreen display. You can use the Acer Active Stylus with Wacom AES 1.0 features 4,096 different levels of pressure sensitivity that makes you feel as if you are holding a real pen and offers precise strokes and movements.
TOP 10 KEY FEATURES:
| | |
| --- | --- |
| Standing screen display size: | ‎13.5 Inches |
| Max Screen Resolution: | ‎1280 x 720 |
| Processor: | ‎3.9 GHz core_i7_1065g7 |
| RAM: | ‎16 GB LPDDR4 |
| Memory Speed: | ‎3.9 GHz |
| Hard Drive: | ‎512 GB flash memory solid state |
| Graphics Coprocessor: | ‎Intel Iris Plus |
| Wireless Type: | ‎Bluetooth |
| Average Battery Life (in hours): | ‎15 Hours |
| Operating System: | ‎Windows 10 Home |
Included in the box:
Acer Spin 5 Convertible Laptop
Payment & Security
Acer Spin 5 Convertible Laptop, 13.5" IPS Touch, Intel i7-1065G7, 16GB LPDDR4X, 512GB SSD