Description
Apple Lightning to 30-pin Adapter (0.2m) makes it easier for you to connect your devices with a lightning connector to the majority of your 30-pin accessories. It is specially designed to boost effectiveness.
It supports analog audio output so that you will be able to get the most satisfactory result. Also, with its support for USB audio, syncing, and charging, you may not be able to get a better deal elsewhere.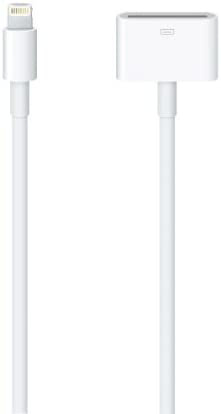 ---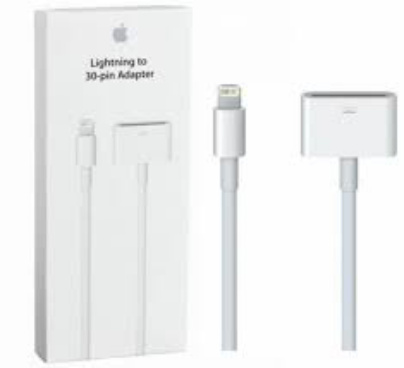 Our Take On Apple Lightning to 30-pin Adapter
The Apple Lightning to 30-pin Adapter is produced from high-quality materials so that it can serve you well. It passes through rigorous quality checks, and that is why you won't have issues getting value for your money.
---
It does not support video output as well as some 30-pin accessories. Since it supports the majority of 30-pin accessories, it's a product to get for optimum efficiency.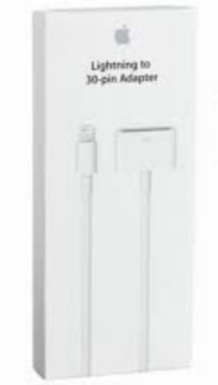 ---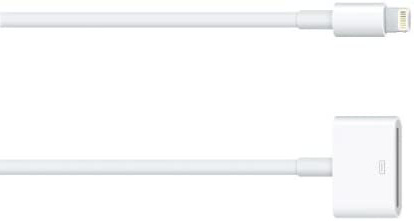 Its cable measures 0.2 meters, meaning that you will have enough length for your connection. With its lightweight design, you can easily maneuver it to get the best result.
TOP 5 KEY FEATURES:
| | |
| --- | --- |
| Cable Length: | 0.2 meter |
| Cable Type: | USB, Lightning |
| Connector Type: | USB Type C |
| Weight: | 1.6 ounces |
| Dimensions: | 8.31 x 2.36 x 0.83 inches |
Included in the box:
Apple Lightning to 30-pin Adapter (0.2m)
Payment & Security
Apple Lightning to 30-pin Adapter (0.2 m)