Description
Apple 1.6' (0.5m) Thunderbolt Cable (Black) makes it possible for you to link two Thunderbolt-equipped Mac computers in target disk mode or network two Mac computers with OS X Mavericks. You can also use it to turn your iMac into a display for your MacBook Air or MacBook Pro.
It is 1.6 feet or 0.5 meters long, hence, you can be confident of unrestricted connection of Thunderbolt-enabled devices to the Thunderbolt or Thunderbolt 2 port on your Mac. Thunderbolt guarantees swift data transfer speed so that there can be vast expansion potentiality.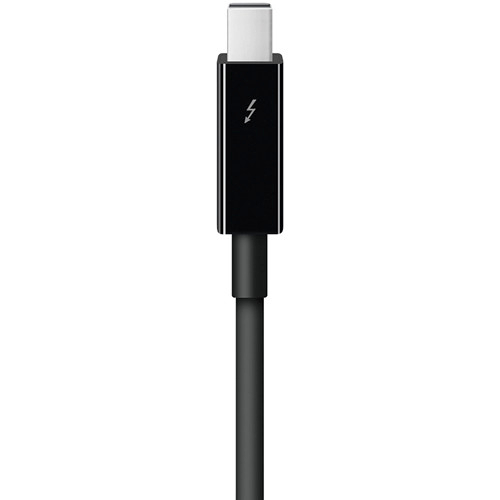 ---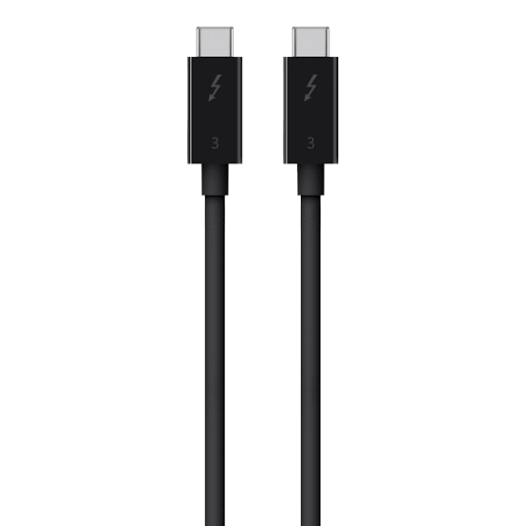 Our Take on the Apple 1.6' (0.5m) Thunderbolt Cable (Black):
The Apple 1.6' (0.5m) Thunderbolt Cable (Black) supports two 10-Gbps data channels per port, and that is why data transfer is 12 times as fast as FireWire 800 and twice faster than USB 3. It works perfectly with your Mac mini, iMac, MacBook Air, or MacBook Pro.
---
Thunderbolt technology supports super-fast data transfers with two autonomous channels each having a speed of 10 Gb/s. Besides, Thunderbolt 2 technology can link the two channels for a very fast transfer at 20 Gb/s.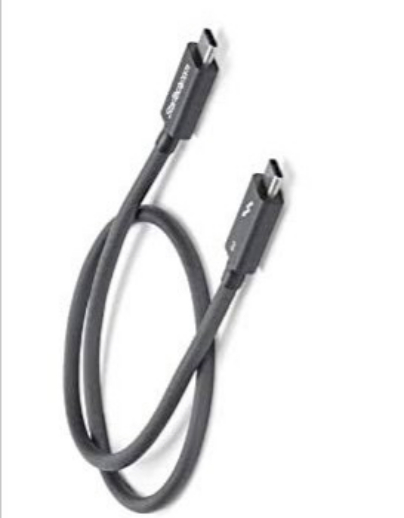 ---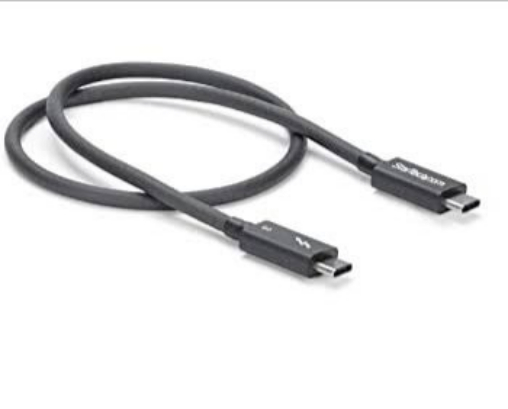 It weighs about 2.08 ounces for convenient maneuver as well as storage at all times. This device is your perfect choice if you want to stay on top of your game.
TOP 5 KEY FEATURES:
| | |
| --- | --- |
| Thunderbolt Interface: | Thunderbolt 2 |
| Connector 1: | Mini DisplayPort Male |
| Connector 2: | Mini Display Port Male |
| Max Data Throughput: | 20 Gb/s (Thunderbolt) |
| Cable Length: | 1.6' / 0.5 m |
Included in the box:
Apple 1.6' (0.5m) Thunderbolt Cable (Black)
Payment & Security
Apple Thunderbolt Cable 0.5 m, Black (MF640ZM/A)