Description
Athlon Optics Midas 1 Mile Laser Rangefinder is perfect for amateur and professional golfers because of its Sturdy & Weather-Sealed Construction, Accurate Yardage, & 6x Magnification!
With the Midas Rangefinder, you can maximize precision while you prepare for your next shot. It is your perfect Golf buddy that allows you to assess the landscape and find your next target.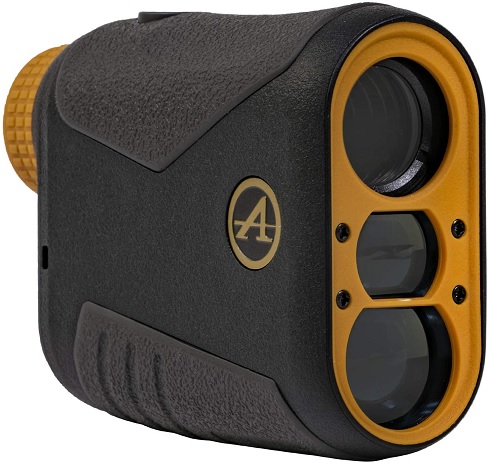 ---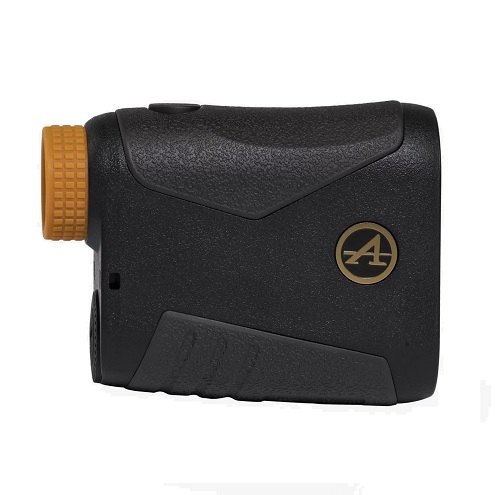 Our Take on the Athlon Optics Midas 1 Mile Laser Rangefinder:
The rangefinder is equipped with Vertical, Horizontal, and Incline distance modes, 6x Magnification, and an accurate yardage measuring mechanism with an accuracy range of +/- 1 yard from up to 800 yards. This leads to highly reliable performance. Additionally, The incline mode automatically accounts for adjusted distances due to elevation changes, but you can easily disable it for (legal) tournament play.
---
Its fully multi-coated optics reduce reflected light and enhance the light transmission so you get a much brighter image compared to normal single-coated lenses. Further, the Nitrogen-purged gives the rangefinder its internal fog-proof and waterproof capabilities by purging the air out of it.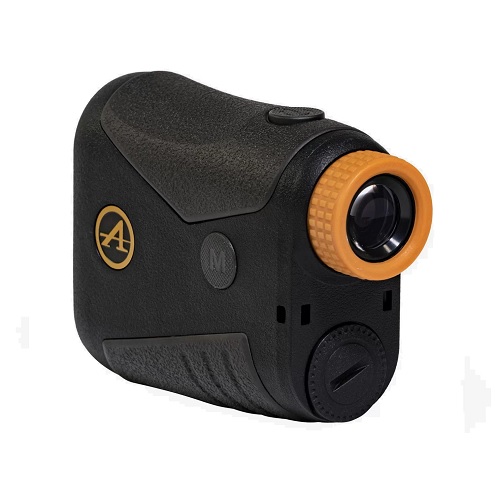 ---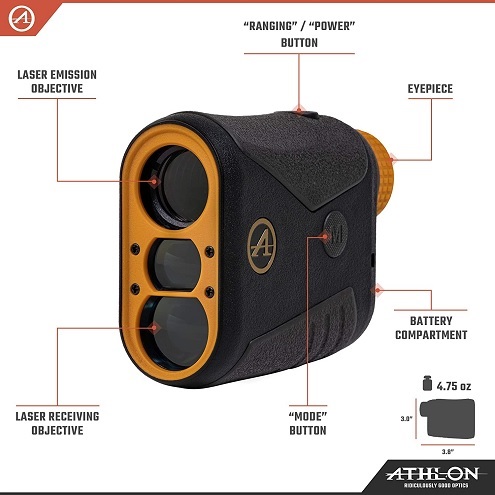 Finally, the rangefinder can withstand inclement weather conditions due to its fog, rain, and waterproof protection, providing maximum utility. Its rubber grip makes it non-slip and ergonomic. If you want a reliable, high-performing, weather-shielded rangefinder for your next golfing expedition, this is your go-to device!
TOP 10 KEY FEATURES:
| | |
| --- | --- |
| Brand: | Athlon Optics |
| RANGING REFLECTIVE: | 5 - 1700 y |
| MAGNIFICATION: | 6x |
| RANGING DEER: | 800 y |
| FOV ANGULAR: | 6 Degrees |
| ACCURACY: | +/- 1 y |
| BATTERY: | CR2-3V |
| Coatings: | Fully Multi-Coated |
| Weatherproofing: | Rain Proof |
| Purging: | Nitrogen Purged |
Included in the box:
Athlon Optics Midas 1 Mile Laser Rangefinder
Payment & Security
Athlon Optics Midas 1 Mile Laser Rangefinder