Description
Bower Sky Capture Series SCS-BPS Backpack for DJI Phantom 3 Standard/Professional/Advanced, Phantom 1, 2, and 4 Drones (Black/Red) can also accommodate their accessories. It is a vital all-in-one carry case with prolific features that guarantee ultimate efficiency.
It comes with a padded dual-compartment red interior, which helps in providing adequate protection for its contents. You will like its cozy wide straps that guarantee enduring, uniform weight distribution, hence, you can trek long distances with your drone.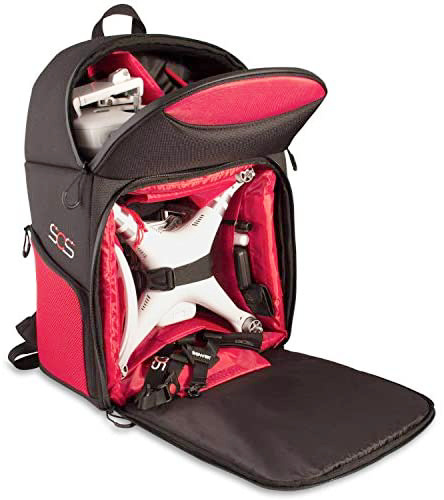 ---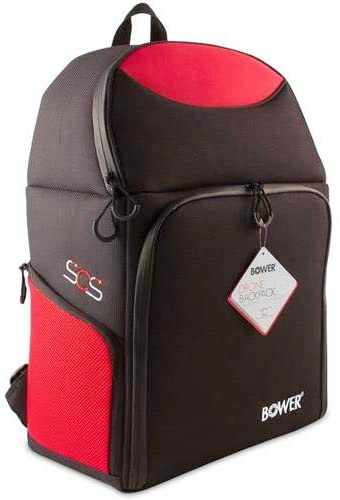 Our Take On Bower Sky Capture Series SCS-BPS Backpack
The Bower Sky Capture Series SCS-BPS Backpack has enough space for holding a drone, power cords, drone straps, and batteries. It works perfectly with all drones such as DJI Phantom 1, 2, 3 (professional and advanced), 3DR Solo, 3DR Iris, Yuneec Q500, quanum Nova, qav RTF, AR drone 2.0, and more.
---
Also, it comes with side pockets so that you can get the benefit of additional storage. It passes through rigorous quality checks, and that is why you won't have issues getting value for your money.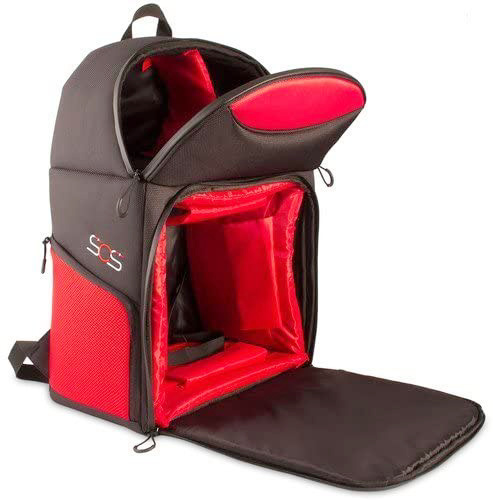 ---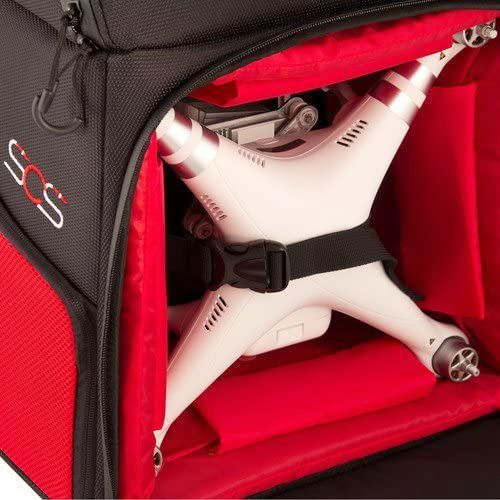 Its lightweight is a standout feature, meaning that it won't be too heavy with all its contents. With its production from materials of high quality, you can be confident of purchasing a durable product.
TOP 5 KEY FEATURES:
| | |
| --- | --- |
| Compatibility: | DJI Phantom 1, 2, 3 (professional and advanced), Yuneec Q500, 3DR Solo, 3DR Iris, quanum Nova, AR drone 2.0, qav RTF, etc. |
| Side Pockets for Extra Storage: | Yes |
| Padded Dual-compartment Interior: | Yes |
| Weight: | 2.5 pounds |
| Dimensions: | 19.5 x 9 x 14.75 inches |
Included in the box:
Bower Sky Capture Series SCS-BPS Backpack for DJI Phantom 3 Standard/Professional/Advanced, Phantom 1, 2 and 4 Drones (Black/Red)
Payment & Security
Bower Sky Capture Series Backpack for DJI Phantom 3 Standard/Professional/Advanced, Phantom 1, 2 and 4 Drones, Black/Red