Description
Canon Angle Finder C is an indispensable tool for the experienced videographer.
The Canon C Angle Finder has several purposes. The first and most common is to adjust a comfortable angle of view when filming from a low or uncomfortable angle of view (for example, when shooting upwards). This device is also able to help people achieve accurate manual focusing thanks to the 2.5x zoom function. This tool will fit any EOS devices. It's easy to install. Simply squeeze the eyecup to release the latch and slide it up. Slide the AF-C back into the earcup position and it's ready to go.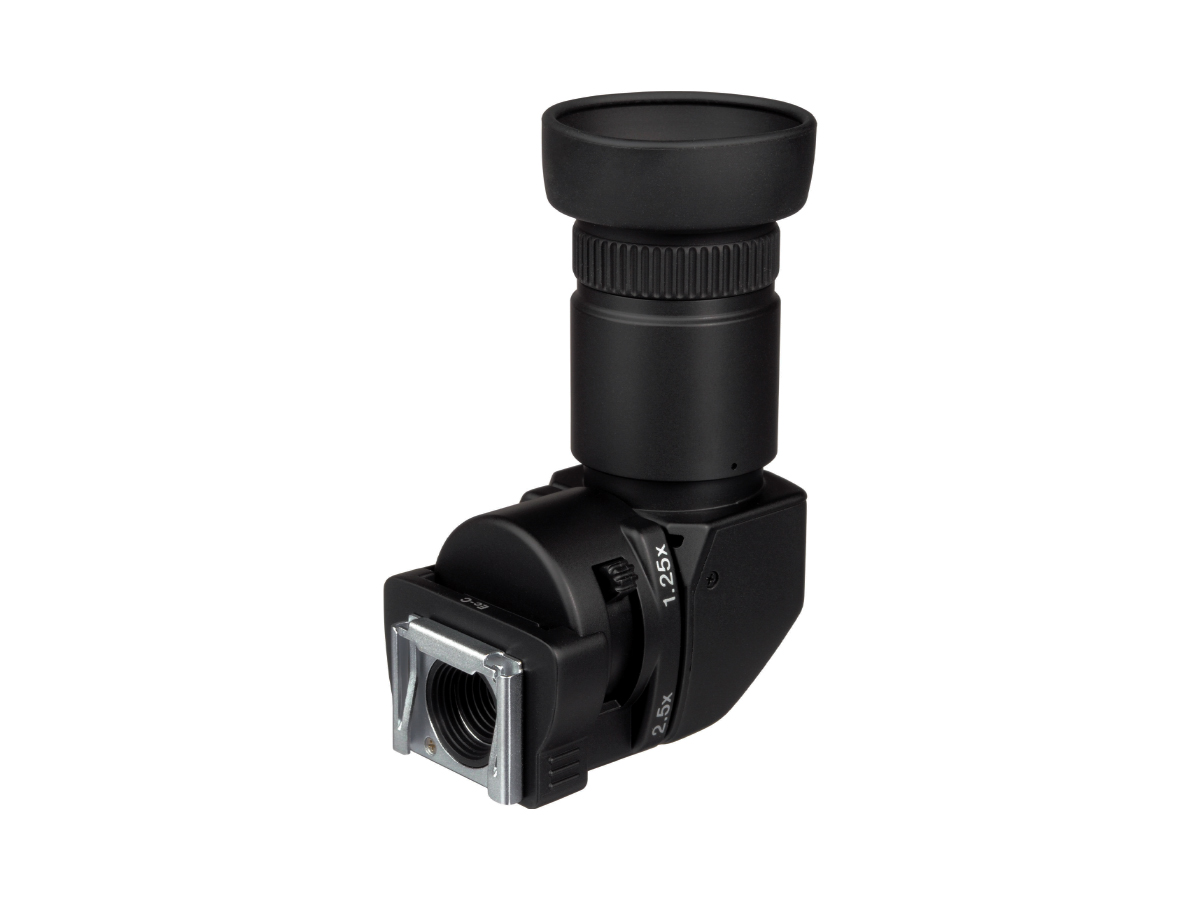 ---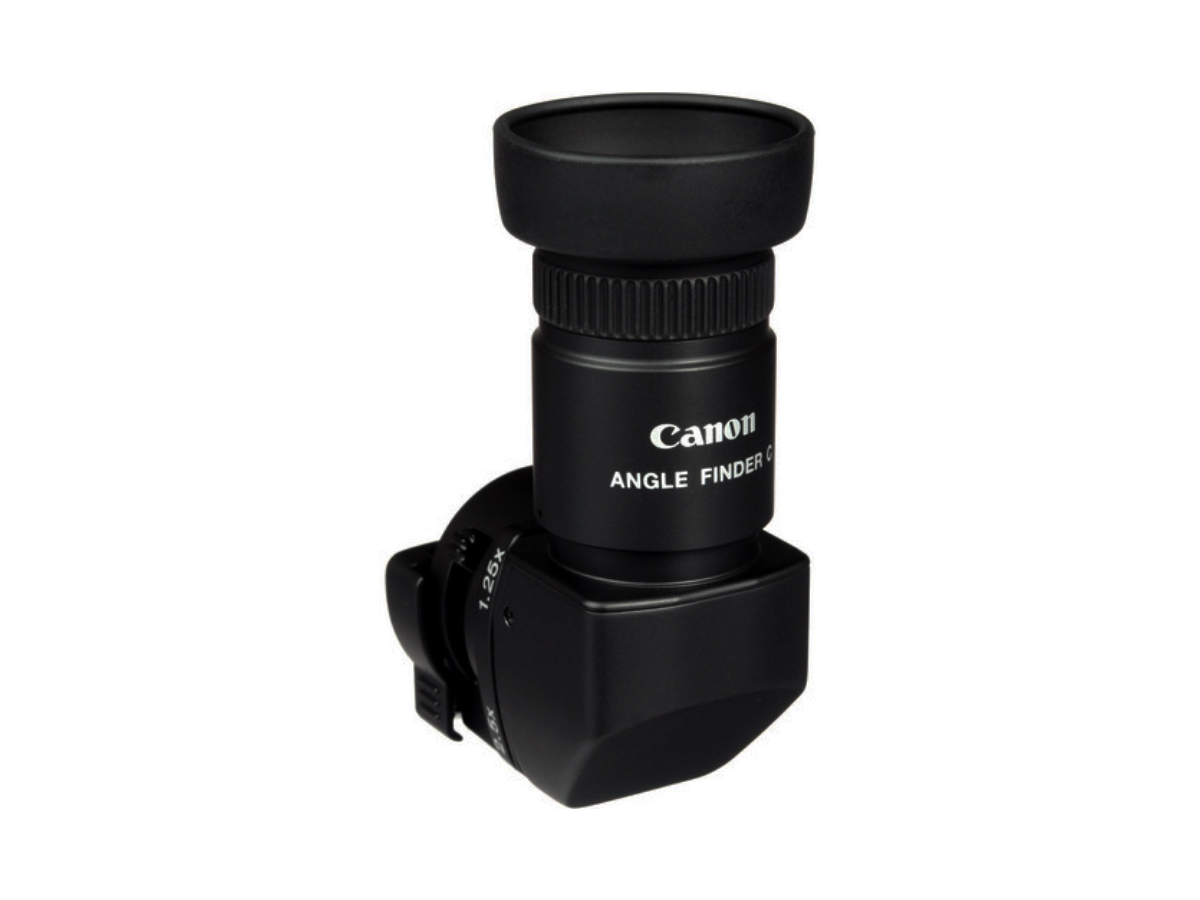 Our Take on the Canon Angle Finder C:
This tool allows people to view the frame at right angles to the camera's eyepiece. Suitable for low-angle shooting and photocopying. Canon Angle Finder C can be rotated vertically and horizontally. If people want to see a properly oriented image, this tool will be indispensable. This equipment provides 5 to 3 diopter correction and 1.25 and 2.5x magnification options. Even people who wear glasses will find the C-Angle Finder easy to use. The sight is good, the rubber eyecup can be lowered. This adaptation provides the viewer with a normally oriented image (lenses with a lower angle create an image upside down).
---
With the Canon Angle Finder C, you'll see a straight, not upside-down image. This device has a built-in diopter adjustment and other advantages. Such a tool is indispensable for macro and micro photography. Among the main technical superiorities of the equipment:
Compatible with all EOS cameras
Lightweight and compact design
Ease of installation
A large number of diopter adjustments are available for this attachment. Most of the lateral angle of the eyepiece rotates and expands to 0.4 in. (10 mm). At this point, if set to 1.25x, it will display the full view of the viewfinder, including frame setting information.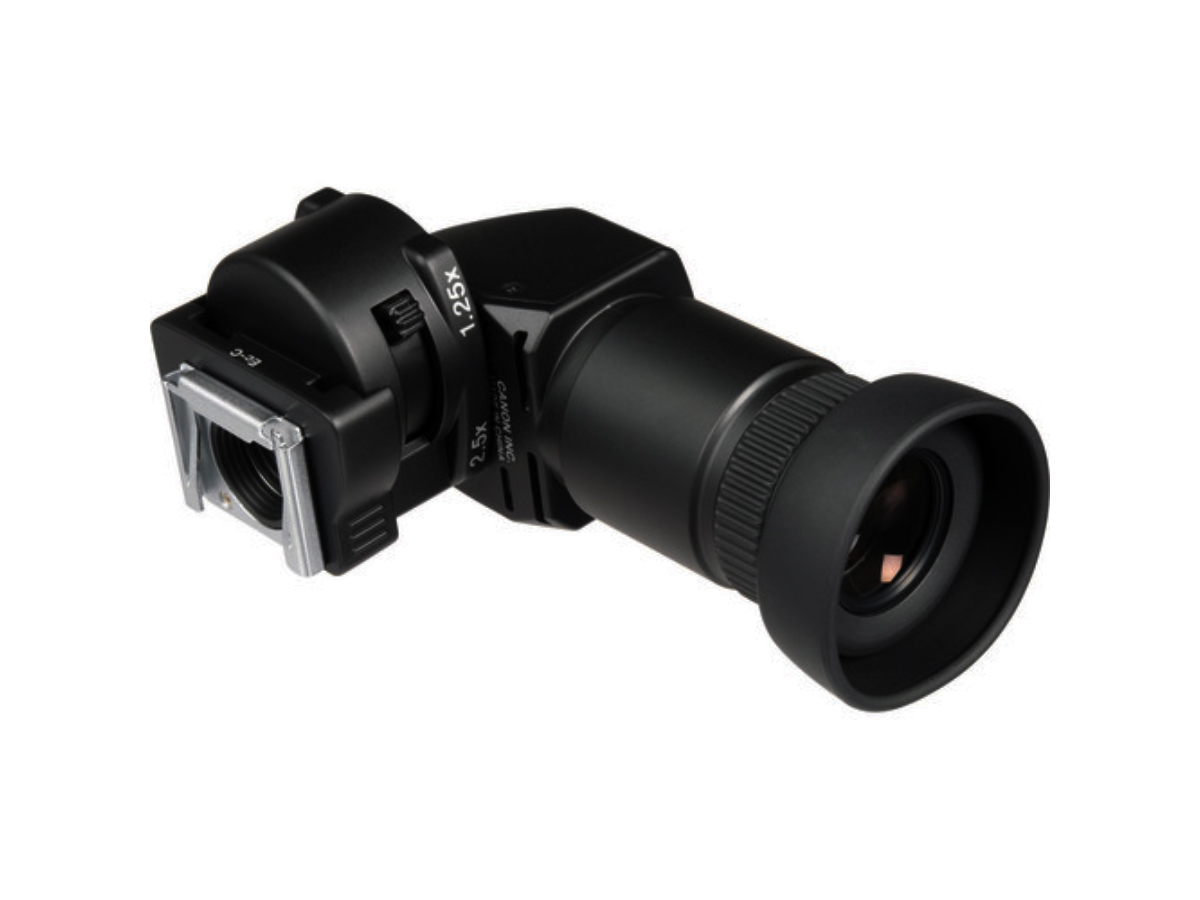 ---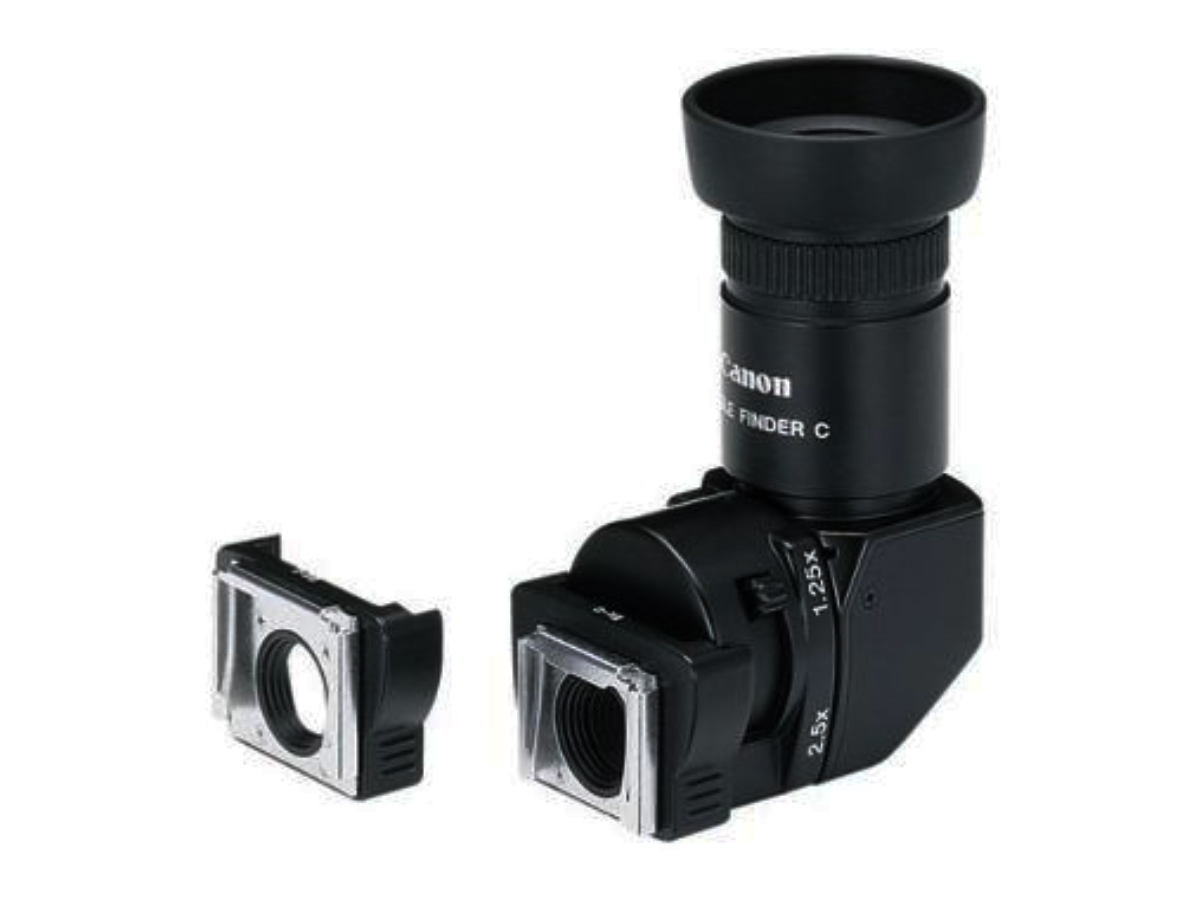 This Angle Finder can be attached to the eyepiece of your EOS camera for easier viewing when shooting at low angles or when the camera is mounted on a copy stand. Canon C Angle Finder comes with adapters for all EOS eyepiece mounts. Canon C angle finder is solidly built with metal connectors. It weighs 4.4 ounces (124.7 g) and measures 3.5 "x 2.5" x 1.5 "(89mm x 63.5mm x 38.1mm). Comes with a small and lightweight bag with a nice soft lining. Order the product today, and we will deliver the equipment in just a few days.
TOP 10 KEY FEATURES:
| | |
| --- | --- |
| Min Magnification: | 1.25x |
| Max Magnification: | 2.5x |
| Variable Diopter Correction: | Yes |
| Adapters: | Finder Ec-C, Ed-C |
| Compatible Camera: | EOS |
| Vertical Rotation: | Yes |
| Horizontal Rotation: | Yes |
| Min Diopter Depth: | 3 |
| Max Diopter Depth: | 5 |
| Package Weight: | 275 g |
Included in the box:
Payment & Security
Canon Angle Finder C for Canon EOS SLR Cameras