---
FREE Shipping & Returns on this item.
Please be advised that orders may take 1-2 days to process before shipping.
Description
Canon LP-E19 Battery Pack is an optional battery for everyday use.
The Canon LP-E19 is a lithium-ion battery compatible with the EOS-1DX Mark II. The internal electronics connect with the camera, so you can check the battery level, shutter status, and charging performance. The screen also displays information about the power source of the camera. For people who are meticulous in technical terms, the following information will be useful:
Spare or replaceable Canon genuine high-capacity lithium-ion battery for extended shooting and on-the-go use
The specifications of this battery correspond to the cameras with which it is compatible.
Provided for the use of charger LC-E19
The battery weighs 185g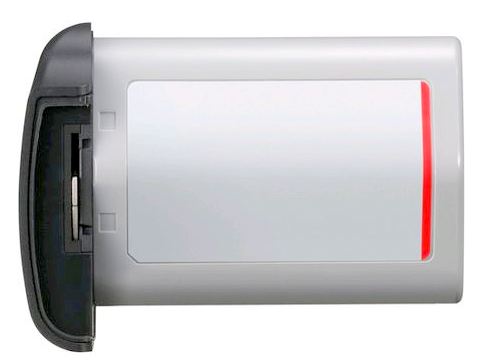 ---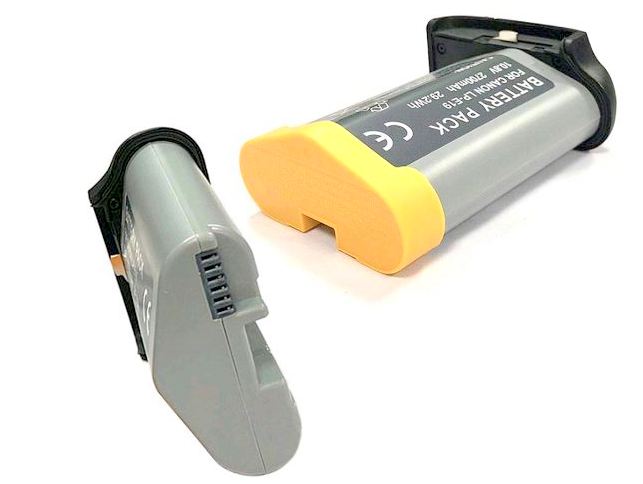 Our Take on the Canon LP-E19 Battery Pack (2700mAh):
Canon Battery LP-E19 is designed for SLR cameras. With a capacity of 2750 mAh, it allows people to take about 1210 photos without recharging. This means a 10% increase in performance over its predecessor, the LP-E4, with which it can be used interchangeably. The stated battery capacity may vary depending on the series product. We make every effort to ensure that the values indicated by us correspond to the current manufacturer's specifications. It's about checking the quality of each item before shipping to the buyer.
---
To impress everyone with your shooting skills, it's important to keep your camera on throughout the day. Canon engineers understand this and are constantly innovating. With this device, you never waste a minute to capture a value shoot. Hundreds of wedding photographers, journalists and correspondents were convinced of this. The Canon rechargeable battery LP-E19 allows you to capture still images and use the camera for extended periods. By purchasing this item today, you will never miss the perfect shot in the future.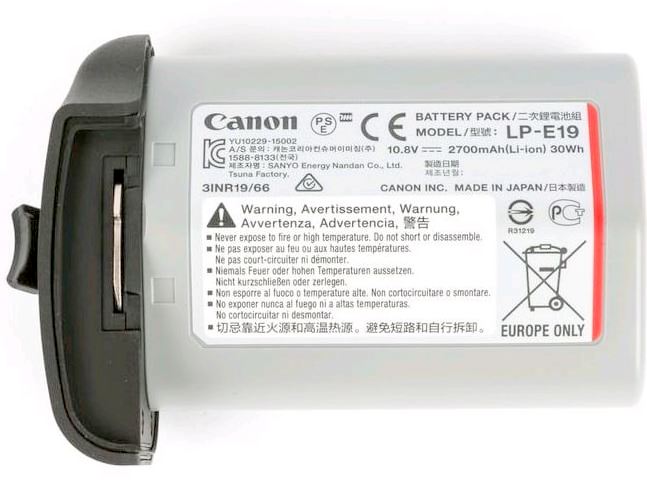 ---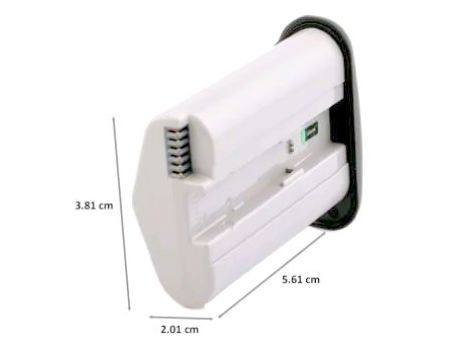 Looking for a way to maximize the number of photos taken in one session? If so, then this product is for you. The Canon Battery LP-E19 is not only an efficient device but also very ergonomic. This power supply fits into your bag without taking up much space, making it ideal for travel. The battery can be charged with LC-E19 Chargers. Buy this product today and in just a few days you will realize how convenient it is to have an additional power supply for your mirrorless camera.
TOP 10 KEY FEATURES:
| | |
| --- | --- |
| Manufacturer: | Canon |
| Suitable for: | DSLR Camera |
| For: | Eos-1Ds Mark Iii | Eos-1D Mark Iii | Eos-1D Mark Iv | Eos-1Dx | Eos-1D C & Eos-1D X Mark Ii |
| Color: | Black |
| Info chip: | Yes |
| Capacity (Wh): | 30,0 |
| Amp-Hours: | 2700 mAh |
| Chemistry: | Lithium-Ion |
| Package Weight: | 0.49 lb |
| Box Dimensions (LxWxH): | 5.5 x 3.15 x 1.85" |
Included in the box:
Canon LP-E19 Battery Pack (2700mAh)
Battery Cover
Payment & Security
Payment methods
Your payment information is processed securely. We do not store credit card details nor have access to your credit card information.
---
Security