Description
The XC15 is state-of-the-art equipment that is indispensable on any set. To reduce flicker, three additional shutter speeds have been added corresponding to the C300 Mk II.
This new professional Canon XC15 4K camcorder is a godsend for any videographer. With this equipment, any journalist or blogger will be able to create truly high-quality material. This model is an improved continuation of the XC10. Even if you are technically meticulous, you can hardly find anything to complain about. Canon engineers have thought about the design of this equipment to every detail. Please note the following:
The XC15 features a 1-inch 12MP CMOS sensor
This system has a built-in zoom lens
The lens has a ring for focusing and zooming
XC15 comes with an MA-400 adapter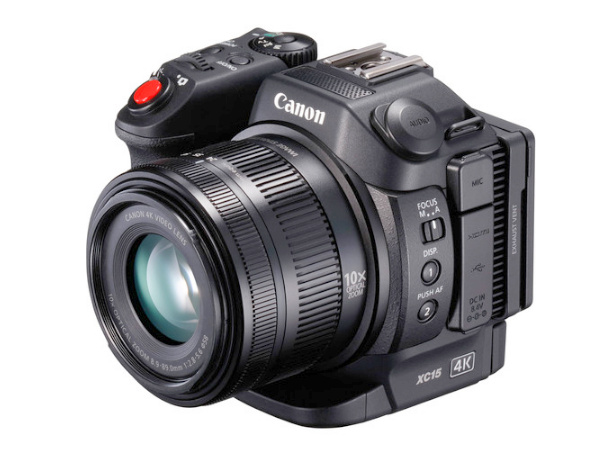 ---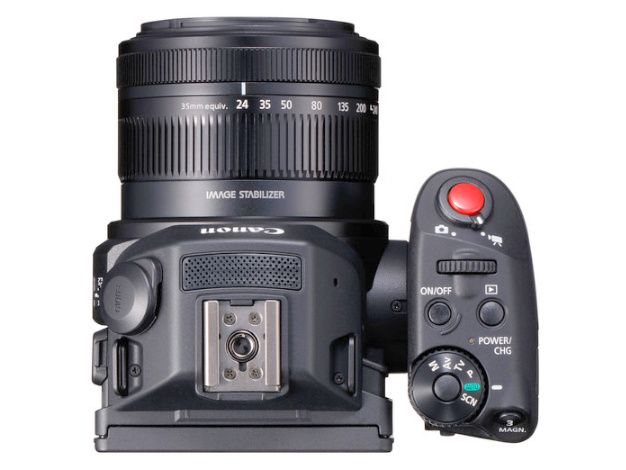 Our Take on the Canon XC15 4K Professional Camcorder:
The camcorder has been redesigned for more professional use. Canon's engineers have gone to great lengths to provide A/V recording. The advanced electronics are housed in a compact and ergonomic housing. Such functionality is critical for people involved in outdoor reporting. Advanced electronics are capable of recording UHD 4K at up to 29.97 frames per second. Of course, it is a really good performance. But even if your format is 1080p at up to 59.94fps, this won't be a problem for any videographer with the Canon XC15.
---
Operating from f/2.8 to f/5.6 aperture, the lens futures a 35mm equivalent focal length of 27.3 to 273mm in movie mode. The designers have added automatic and manual focus controls. Plus, the XC15 camcorder supports CFast and SD cards. Images are saved on separate SD cards, which helps avoid data confusion and simplifies data backup.
The kit includes a microphone that connects to the XLR audio input. The MA-400 was originally developed for the C300 Mk II and is intended for single-user applications. The more advanced model has an external holder. Comfort for any videographer is inevitable. This is especially noticeable when it comes to shooting outdoors.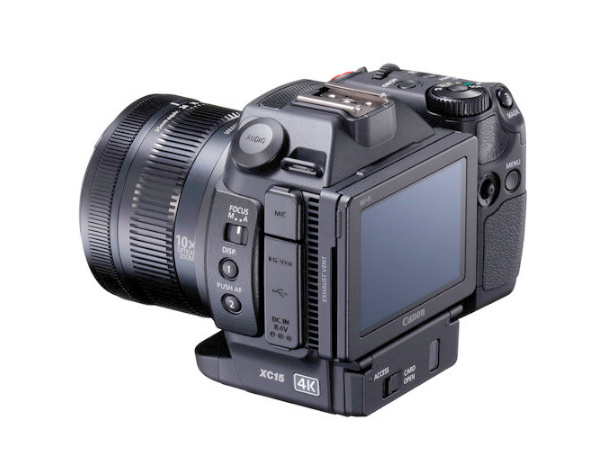 ---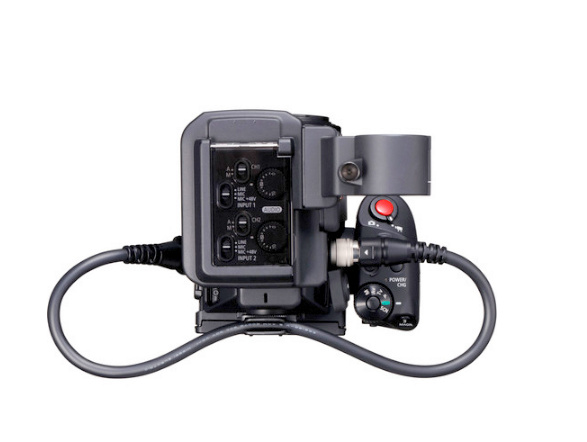 Among the new menu options, you will find internal microphone limiting and very fine adjustment of sensitivity. Last but not least, the XC15 also features a new 24p mode for a 4K video. This system is capable of recording up to 305 Mbps in 4K, just like the C300 Mk II. Additional consistency is very often critical on the set.
The XC15 also features a waveform monitor. Such electronics allow people to accurately control the characteristics of the video signal. In conditions of poor visibility of the image on the screen, such an improvement in equipment is unlikely to be superfluous.
TOP 10 KEY FEATURES:
Sensor Type:
1" CMOS Sensor
Image Stabilization:
Optical in Integrated Lens Digital
Optical Zoom Ratio:
10x
Maximum Aperture:
f/2.8 to 5.6
ISO Sensitivity:
160 to 20,000
Gain:
0 to 42 dB
Minimum Illumination:
0.05 Lux at 1/2 Shutter Speed
Focal Length:
8.9 to 89mm
Control Rings:
Focus Zoom
Focus Control:
Autofocus Manual Focus
Included in the box:
Canon XC15 4K Professional Camcorder
Shoulder Strap
Hood
Payment & Security
Canon XC15 4K Professional Camcorder (International Model No Warranty)