Description
Comfort Duett Personal Listener With Headphones and Earphones, 3.5 mm Headphone Jack, Wired Connectivity, IP Streaming, HDMI Port, Bass Treble Adjustment, Automatic Gain Control, Key Lock features, Balance and Tone Control
Comfort Duett is a great product that improves communication in noisy and difficult listening situations. It is very user-friendly and comes with a rechargeable hearing amplifier. You get a loud and clear voice in a large family gathering, phone chatting, and while watching TV from this personal listener product. It has a large volume button with a simple and intuitive layout.
---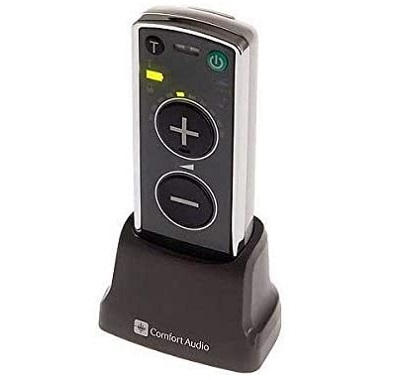 Our Take on the Comfort Duett Personal Listener With Headphones and Earphones:
Comfort Duett offers two listening options: Dual stereo earphone and Stereo headphone. You can amplify the sound up to 60 dB, which is quite enough. Wanted to use in the looped environments? Use the provided Built-in T-coil and you will get the same level of sound in that environment too. The product comes with an AC adapter that you may use to charge the battery. Once, fully charged, it provides a run time of up to 20 hours. It takes approximately 3 hours to be fully charged with the original adapter and cable. Once the battery is low, it gives repeating orange flashes which changes into steady green light after full charging.
---
Comfort Duett supports the Aux connection that you may use for television, radio, telephone, and other sound sources connection. The provided amplifier has various components like a T-mode button, Clip, Microphone, Power button, Volume button, Headphone & Neckloop output, Key lock switch, Settings buttons, and more. If you use any hearing aid or implant, it is useful for you. Connect the Neckloop and wear it around your neck for a comfortable hearing experience. To avoid accidental button press, you can use the provided key lock features. Sometimes, the user may experience poor speech intelligibility that may happen due to too long distance between the microphone and the person who is speaking.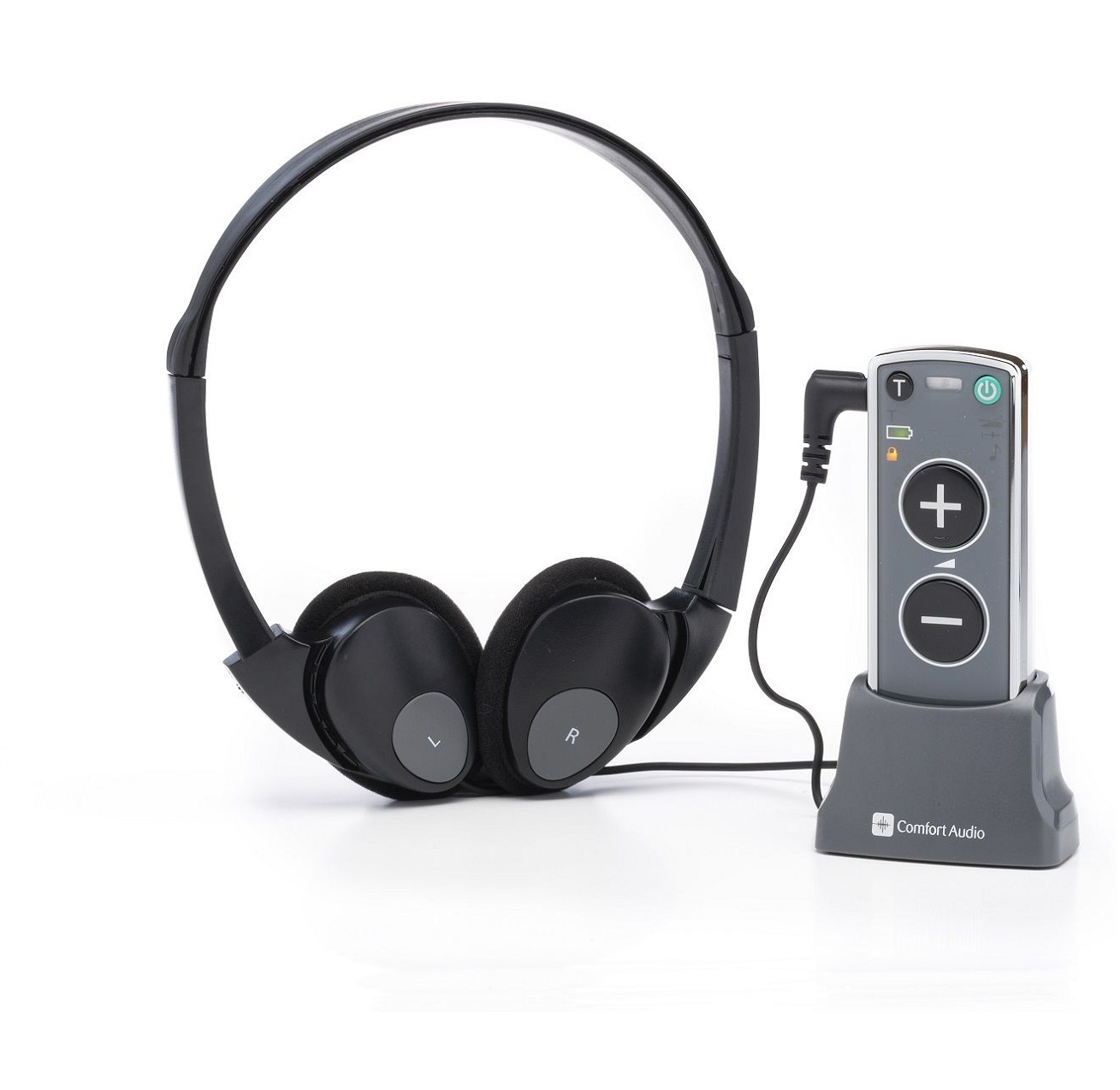 ---
Comfort Duett has multiple usages and well suited for different situations. While chatting with family and friends in a noisy and unfavorable environment, you can use it as a conversation amplifier. Attach the headphone or connect the Neckloop for that purpose. You also get the option to use Teleloop and external sound sources depending on your requirement and the compatibility of other devices. Once you have the product in your hand, always use dry cloth for cleaning as it includes 2 AAA batteries. It is also advisable to not use it near water. Under the sound settings, you get three control: Tone, Balance, and Maximum limit. It helps in managing the sound quality depending on the environment. The product is good and it provides complete value for money.
TOP 10 KEY FEATURES:
| | |
| --- | --- |
| Headphone Jack: | 3.5 mm |
| Form Factor: | Over Ear |
| Connectivity: | Wired |
| IP Streaming: | Yes |
| HDMI Port: | Yes |
| Battery Life: | Up to 20 hours |
| Charging Time: | Approx 3 hours |
| Maximum Gain: | 59 dB @ 1.6 kHz |
| Key Lock: | Yes |
| Listening Options: | Stereo headphone and dual stereo earphones |
Included in the box:
Comfort Duett With Headphones and Earphones
Payment & Security
Comfort Duett With Headphones and Earphones