Description
Looking for a small but functional drone? If so, you should be interested in the DJI Mavic Air model. This equipment is praised by many journalists.
Capture all of your adventures in stunning detail. This is what many tourists dream of. People who want to take amazing photos can do it with the DJI Mavic Air Fly More Combo. This portable pocket drone is designed for outdoor enthusiasts. When folded, the equipment fits easily into a bag or backpack. Among other technical excellences of the equipment:
Supports 1080p slow motion video recording at 120fps
New HDR algorithms help any operator optimize exposure settings based on lighting conditions
In addition to the built-in microSD card slot, the Mavic Air is equipped with 8GB of internal storage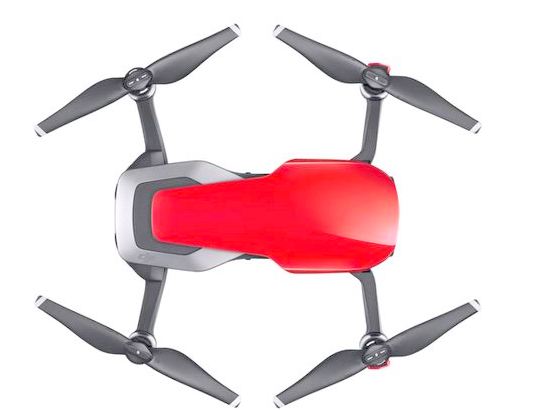 ---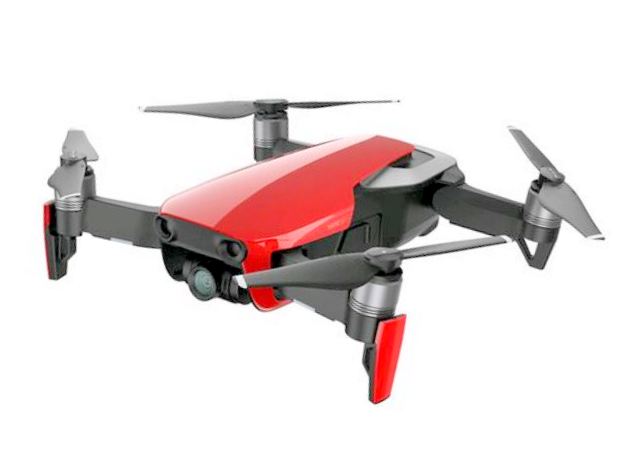 Our Take on the DJI Mavic Air:
New drone is equipped with a 1.2 / 3-inch CMOS camera with 3-axis stabilization on a gimbal. With this equipment, any tourist will take high-quality 12-megapixel photos. The sensors installed on the drone are capable of capturing 4K video at 30 frames per second. Sharing files is possible at speeds up to 100 Mbps. People can also store content in the 8GB internal memory.
When it comes to performance, the Mavic Air offers several flight modes. This drone is capable of a top speed of 43 mph. The manufacturer states that the maximum flight time is 21 minutes. With this equipment, any journalist or blogger will be able to film their best reportage.
---
To ensure safety, the Mavic Air uses an advanced flight control system based on several sophisticated technologies. We're talking about Visual Inertial Odometry (VIO) and Advanced Pilot Assistance Systems (APAS). Such innovations are used to determine the location in three-dimensional space. Equally excellent is this equipment for object detection and collision avoidance.
The Mavic Air is controlled by the DJI GO 4 mobile app. You need to install it on your smartphone or tablet to access settings, read telemetry data, watch videos and more advanced features like QuickShots, ActiveTrack.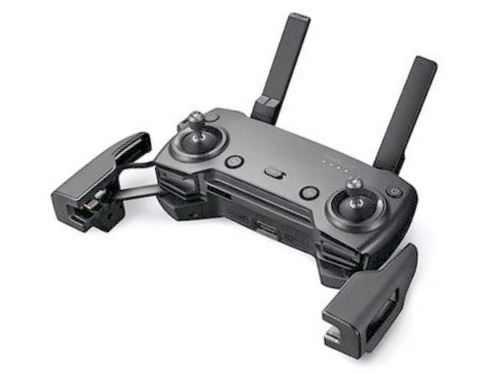 ---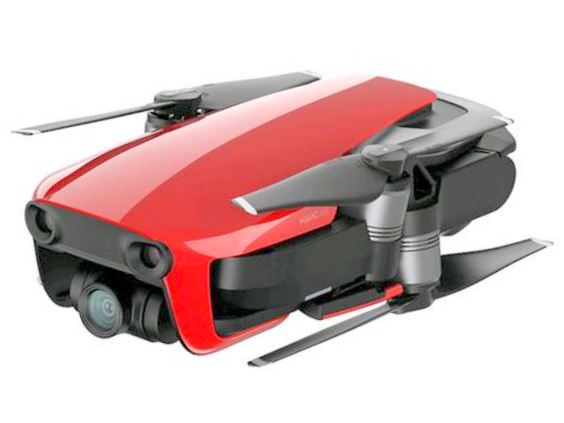 In addition to traditional joystick-style controls, you can customize the Mavic's parameters with simple touch commands or specific hand gestures. The Mavic Air's built-in camera combines a 1/2.3-inch 12MP CMOS sensor and an f/2.8 lens with a 35mm equivalent focal length of 24mm.
It is the best equipment for capturing high quality photos and videos. In addition to horizontal, vertical and 180° panoramas, the Mavic Air can take 25 photos in eight seconds for crisp 32MP spherical panoramas. Order a new drone today to set off on your first expedition in a few days.
TOP 10 KEY FEATURES:
Flight Ceiling:
16,404' / 5000 m
Maximum Flight Time:
21 Minutes
Maximum Hover Time:
20 Minutes
Effective Pixels:
12 MP
Maximum Tilt Angle:
35°
Minimum Focusing Distance:
50.0 cm
Aperture:
f/2.8
Vision System:
Downward, Forward, Backward
Battery Capacity:
2970 mAh
Operating Temperature:
0 to 40°C
Included in the box:
DJI Mavic Air (Flame Red)
3 x Pairs of Props
Set of Prop Guards
Intelligent Flight Battery
Charger
Remote Controller
Power Cable
RC Cable (Lightning)
Payment & Security