Description
DJI Carrying Case for Matrice 200 Quadcopter with Polycarbonate material, lightweight, waterproof, dustproof, crushproof, durable quality, and ideal for Matrice 200 and other standard accessories.
DJI Carrying Case for Matrice 200 Quadcopter is a great product from one of the well-known names among quadcopter accessories makers. DJI has specially designed it for Matrice 200 Quadcopter. There was a growing demand from the people for more protective cases for drones, and the DJI exactly matches that demand. Use this case and take your device to sand-filled locations or the snow cap mountains, you get great carrying with added safety. It has a good amount of space to carry your quadcopter along with all its accessories. The interior has customized cut foam material so that your valuable devices are stored safely. There is a separate space for storing flight batteries, chargers, and other accessories.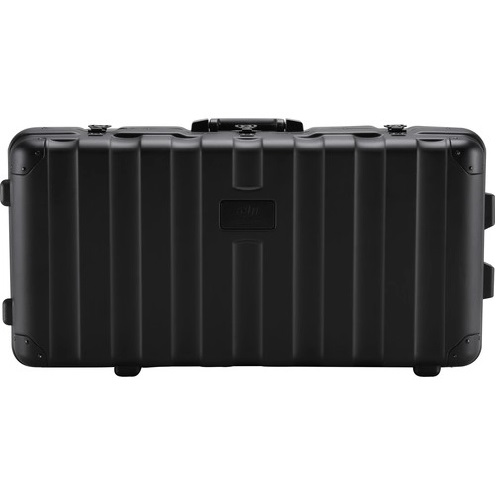 ---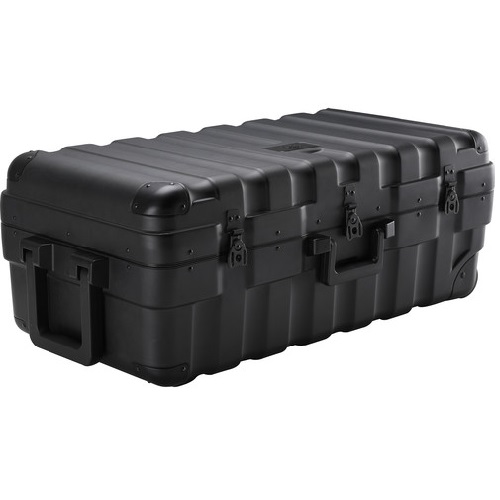 Our Take on the DJI Carrying Case for Matrice 200 Quadcopter:
DJI Carrying Case for Matrice 200 Quadcopter has a waterproof, dustproof, and crushproof body. You can simply throw it in the car trunk or keep it inside the luggage area of the flight without any worry about damage. Additional features such as the automatic pressure equalization valve give you added safety. The case has a small design so it can easily fit even in big carrying bags. Use it for traveling or home storage, you remain always stress-free about the safety of your drones.
---
DJI Carrying Case for Matrice 200 Quadcopter has two comfortable hand straps that give you the flexibility to carry on uneven terrain. The hand strap is made with strong quality material and you get a great amount of grip. Once you carry it with a strap, it becomes a style symbol. The case looks great and has an elegant and modern design. You can carry it vertically or horizontally depending on your convenience as it has two hand straps.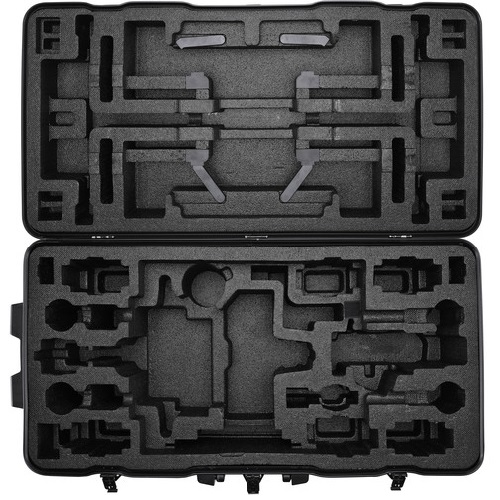 ---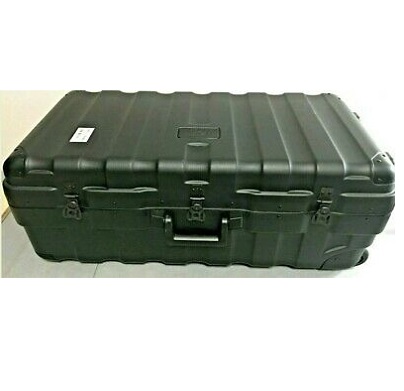 DJI Carrying Case for Matrice 200 Quadcopter is made with a polycarbonate material that is known for its durability and strength. The same material is used in auto parts, electronics devices, safety glasses, digital disks, medical devices, protective gear, and others. So you can gauge the material quality. It has space for TB or TB55 batteries, 2 sets of propellers, 2 payload containers, and other items. DJI has also provided space for one controller, charger hub, and one charger. You will be happy to know that it also has room to carry your CrystalSky tablet or Apple iPad. You also get the flexibility to use spare props at the provided slot. After putting all those items, you are still left with some space that you may use for carrying a micro SD card holder, external hard disk, and others.
TOP 10 KEY FEATURES:
| | |
| --- | --- |
| Compatibility: | Matrice 200 |
| Material: | Polycarbonate |
| Waterproof: | Yes |
| Dustproof: | Yes |
| Crushproof: | Yes |
| Interior: | Custom-cut foam |
| Automatic pressure equalization valve: | Yes |
| Spare Props storage: | Yes |
| Weight: | 6.68 kg |
| Dimensions: | 877 x 352 x 515 mm |
Included in the box:
DJI Carrying Case for Matrice 200 Quadcopter
Payment & Security
DJI Part 10 Replacement Carrying Case for Matrice 200 Series Drone