Description
Garmin dēzl™ OTR700 7" GPS Truck Navigator with a display resolution of 1024 x 600 pixels offers specifically customized truck routing for the size and weight of the truck. It alerts you of upcoming heights and weight limits and has a battery life of up to 2 hours!
Garmin dēzl™ OTR700 7" GPS truck navigator is the ready-to-go 7 inch navigator that aids professional truck drivers with a distinct smooth view of the path ahead. With its perspicuous and bright 7" display, this GPS truck navigator is crafted for feasible operative technology and effortless viewing.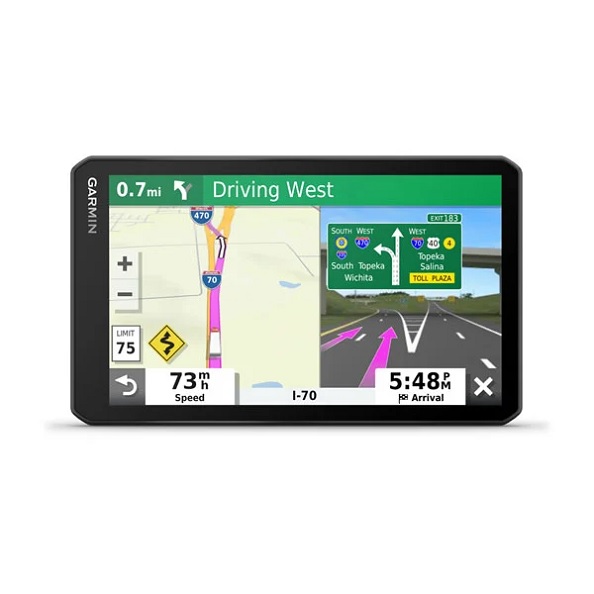 ---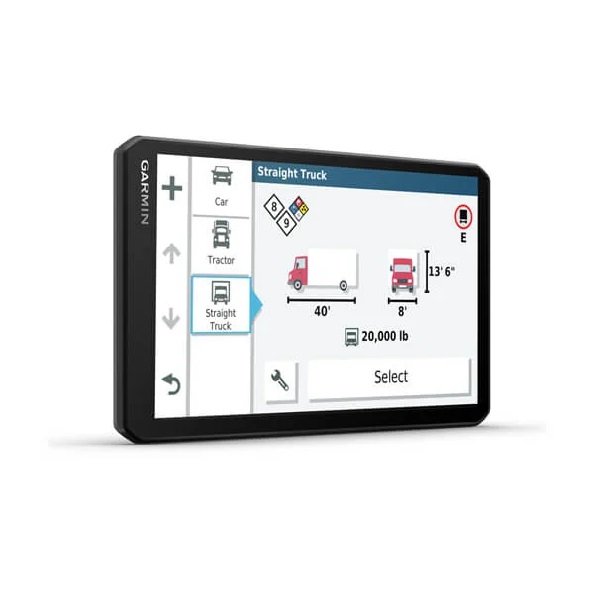 Our Take on the Garmin dēzl™ OTR700 7" GPS Truck Navigator:
The process of custom truck routing begins with just entering your truck profile. It can be customized according to height, weight, length, width, and hazardous materials. You can also have access to popular truck routes used by truckers to increase situational awareness. To enhance driving safety and to increase situational awareness, driver alerts on the Garmin dēzl™ OTR700 7" GPS Truck Navigator will warn you of sharp curves, speed changes, railroad crossings, and more that are going to come in the way. With the help of the Truck & Trailer Services directory, you can locate preferred truck stops. Timely notifications will make sure that you are alerted about each stop.
---
Garmin dēzl™ OTR700 7" GPS Truck Navigator offers you a smarter driving experience. If you need voice assistance, Your dēzl voice assistant quickly responds to your spoken requests, so that your hands can stay on the wheel, and your eyes can remain focused on the road. Another cool feature is the Built-in Wi-Fi® connectivity. This makes it easy to keep maps and software up to date without using any computer. On-screen cues will pop up when new updates are available. The Garmin Drive app helps to access live traffic, weather conditions, and real-time fuel prices. Via this app, users can see truck-specific parking at truck stops and rest stops along their routes. This giant-screen dēzl works with Garmin eLog™ compliant ELD for subscription-free hours-of-service recording. Although, the Garmin eLog™ compliant ELD is sold separately.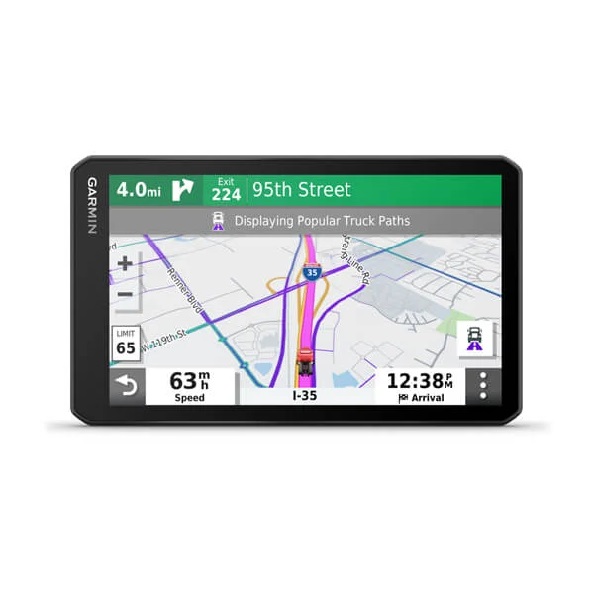 ---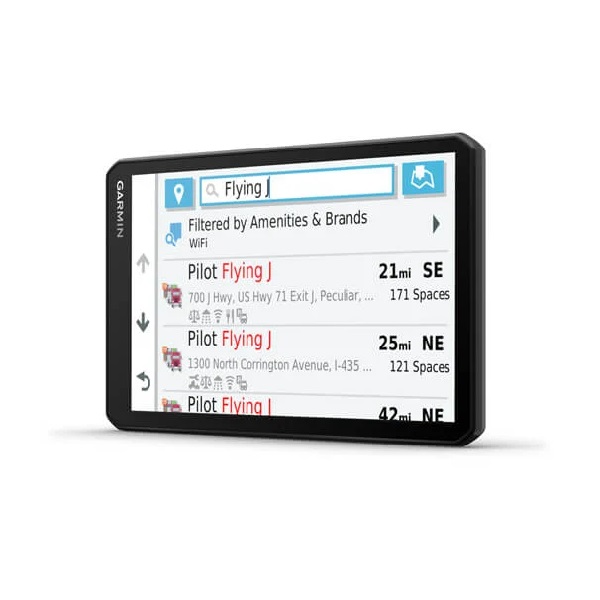 To make your journey on the road more satisfying and smooth with Garmin dēzl™ OTR700 7" GPS Truck Navigator, you can view TripAdvisor® traveler ratings for trending hotels, restaurants, and beautiful places along your route or even near your destination. With the Built-in BLUETOOTH wireless technology, user can sync their compatible smartphone with their dēzl navigator to make calls without taking hands off the wheel. The Preloaded Foursquare® content makes it much easier for users to find millions of new and famous places. Without the hassle of running out of memory space, One can drive confidently with preloaded map updates and preloaded street maps for the U.S., Mexico, Canada, Puerto Rico, U.S. Virgin Islands, Cayman Islands, and the Bahamas. It gives a full 16 GB internal storage capacity.
TOP 10 KEY FEATURES:
| | |
| --- | --- |
| Size: | 7 inches |
| Display resolution: | 1024 x 600 pixels |
| Display Type: | Capacitive touch |
| Battery: | Rechargeable Lithium-ion |
| Battery Life | 2 hours |
| Backup camera compatibility: | Yes |
| Updates: | Wi-Fi maps and Software updates |
| Directory access: | Truck & Trailer Services directory |
| Live services accessible via the app: | Traffic, weather |
| Smart Notifications: | Via app |
Included in the box:
dēzl OTR700
Vehicle suction cup mount
Vehicle power cable
USB cable
Documentation
Payment & Security
Garmin Dezl OTR700, Offers Clearer Display Truck GPS, w/Core Trucking Feature (7" Display)