Description
GARMIN Rino® 700 2-Way Radio/GPS Navigator with 2.2-inch display, IPX7 water rating, High-speed mini USB interface, Up to 13 hours of battery life, Monochrome; 4-level gray display, GPS & GLONASS support, Basemap, Track log, and 22 channels
GARMIN Rino® 700 is a 5W GMRS two-way radio that offers up to 20 miles of connectivity. You can use this device for voice connection as well as unit-to-unit text messaging. The extended range makes it an ideal device for outdoor navigation, teamwork, and others purposes. It depends on GPS and GLONASS satellite reception for its tracking functionality. Even in a challenging environment, it promises to provide the same level of performance.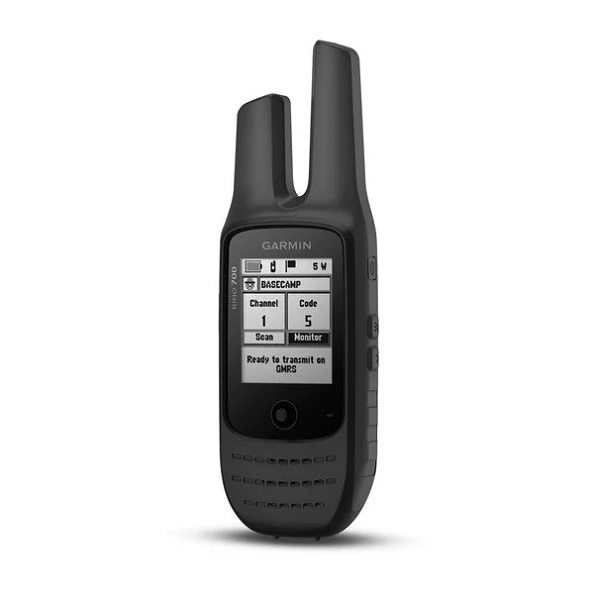 ---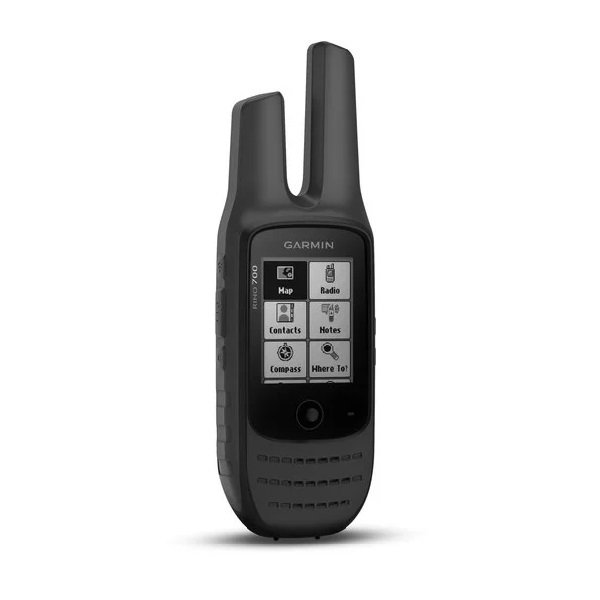 Our Take on GARMIN Rino® 700 2-Way Radio/GPS Navigator:
GARMIN Rino® 700 comes with an internal rechargeable lithium-ion battery. Once fully charged, the battery lasts up to 13 hours depending on various conditions. Garmin has equipped this device with a position reporting feature that helps in locating the other Rino users in case they are on the same channel. The features make it ideal for group expedition as every member can remain connected by purchasing additional units of Rino 700.
---
GARMIN Rino® 700 has worldwide basemap that shows the position and also supports basic navigation. Take it for hunting, paddling, climbing, hiking, or any other outdoor activities, the device is your go-to device for any adventure. As compared to other offerings from Garmin like Rino 750 and 755t handheld devices, this one is more affordable. This two-way radio is compatible with other models of the Garmin under the same segment. Garmin has used a quad helix antenna that finds the position quickly and maintains it for a long time. Even in the case of heavy cover, deep canyons, or off-the-grid locations, you remain connected and feel safe with the device.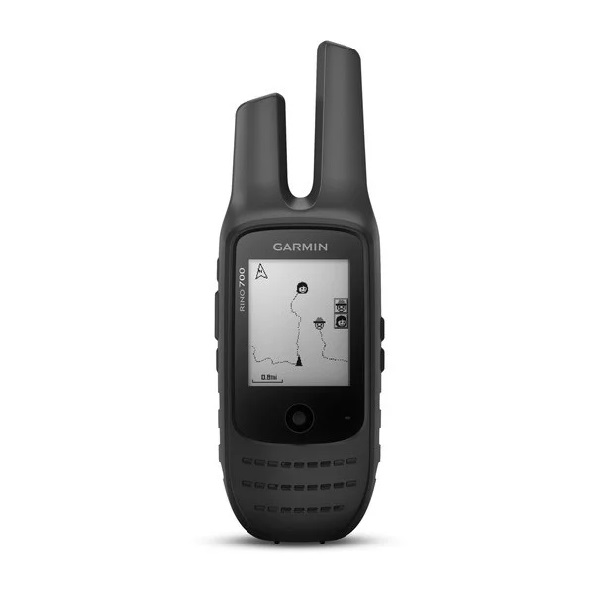 ---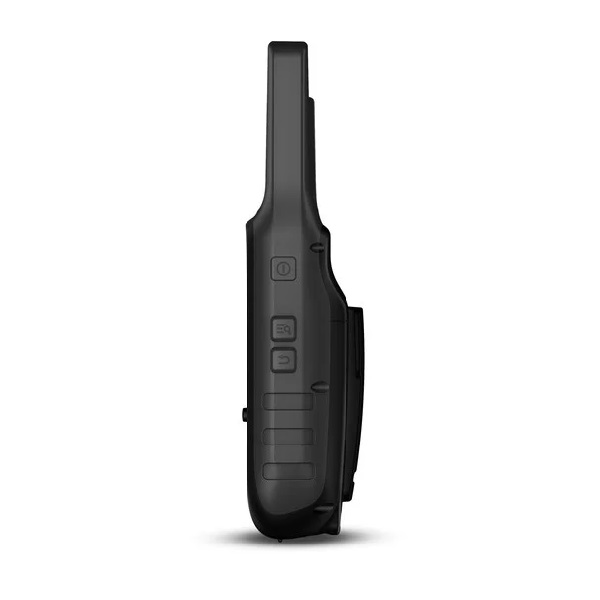 GARMIN Rino® 700 guides you when you get lost in your defined path in the uneven terrain. It looks elegant but there is no compromise on durability. It has a rugged design and water rating of IPX7. You get 2.2 inch monochrome display that is easy to read even in challenging lighting conditions. There is an easy-to-use thumbstick control located at an accessible place. You can use it with one hand without any discomfort. It has a high-speed mini USB interface and does not have external memory storage option. Additional features such as track log, 50 routes, waypoints, hunt/fish calendar, sun and moon information, up to 22 channels, and GMRS frequency band make it very useful.
TOP 10 KEY FEATURES:
| | |
| --- | --- |
| Water rating: | IPX7 |
| Display type: | Monochrome; 4-level gray |
| Display size: | 3.6 x 4.3 cm; 5.6 cm diag. |
| Display resolution: | 128 x 160 pixels |
| Internal memory storage: | Yes |
| Battery type: | Internal lithium-ion battery pack |
| Battery life: | Up to 13 hours |
| Transmitter power: | 5.0 watts, GMRS |
| Weight: | 268g |
| Physical dimension: | 6.0 x 17.8 x 4.4 cm |
Included in the box:
GARMIN Rino® 700 2-Way Radio/GPS Navigator
USB cable
AC charger
Documentation
Payment & Security
Garmin Rino 700, Rugged 2-Way Radio and Handheld GPS Navigator with GPS/GLONASS