Description
Garmin Tacx Flow Smart Trainer boasts a wheel-on design for a two-click setup and securely locks in place. With its other rich attributes, you are certainly going to get value for your money.
It operates without making noise so that you won't disturb others while working out. It comes with a compact 3.5 lb flywheel as well as a roll core that has soft plastic for effective absorption of vibrations. With its well-balanced design as well as large footprint, you can be confident of flawless stability up to 800 watts. You can climb higher up to 6% of inclination to fully get the benefits of your intense exercises.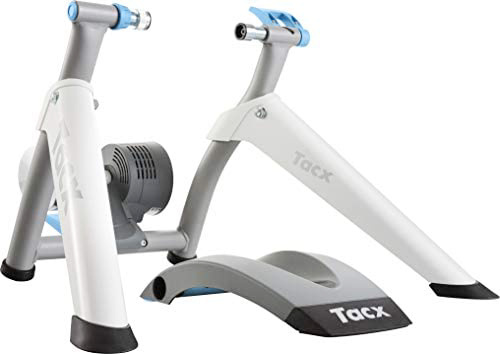 ---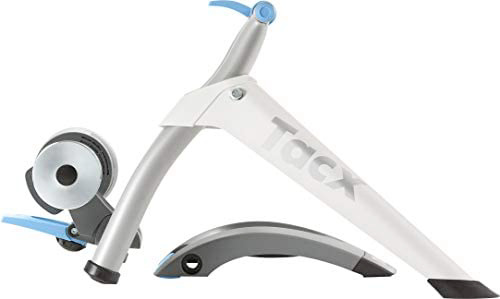 Our Take On Garmin Tacx Flow Smart Trainer
The Garmin Tacx Flow Smart Trainer guarantees accurate and dependable monitoring of your performance including speed, power, and cadence at an accuracy of 5%. It communicates through BLUETOOTH® Smart technology as well as ANT+® FE-C protocol, hence, it works perfectly with the majority of well-known training apps like Zwift, TacX, TrainerRoad, among others. You will like the strong design that makes it possible for you to ride full-out and stand on the pedals to achieve your fitness goals.
---
Also, you can use it in stand-alone mode, and when you don't connect it, you will experience riding on a flat road. If you ride faster, the resistance goes up. You can connect it to multiple devices at once to take advantage of the Tacx software and monitor how you are performing on the Garmin bike computer simultaneously.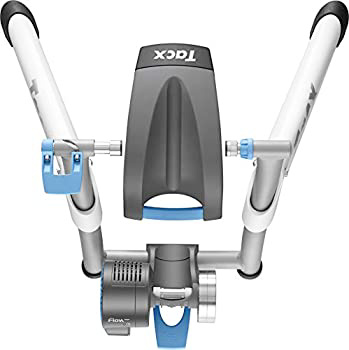 ---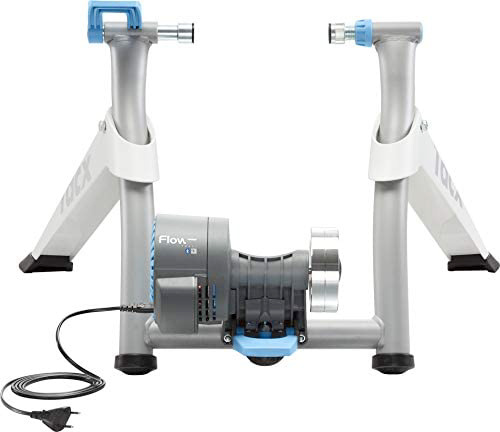 Besides, you will get access to Tacx training software, which boasts over 100 first-class, real-life videos that expose you to various workout scenarios. You can advantage of Tacx structures training plans so that you won't have issues achieving your fitness goals. You will have the opportunity of racing with live opponents, riding with 3-D maps, uploading GPS data, among others.
TOP 10 KEY FEATURES:
| | |
| --- | --- |
| Max Power: | 800 watt |
| Max Incline: | 6% |
| Max Torque: | 15.3 Nm |
| Max Brake Force: | 45N |
| Flywheel: | 3.5 lbs |
| Mass Inertia : | 26.0 lbs |
| Calibration: | Spin down |
| Electrical Requirement: | 110-240 V |
| Weight: | 20.7 lbs |
| Dimensions: | 26.6 x 25.6 x 16.1 inches |
Included in the box:
Garmin Tacx Flow Smart Trainer
Front Wheel Support
Quick Release for Road Bikes and Mountain Bikes (5 mm)
Payment & Security
Garmin Tacx Flow Smart Trainer