Description
Want to clean smarter? Go for the iRobot Roomba 692 Wi-Fi Robot Vaccum. This sleek robot cleaner comes with amazing cleaning abilities, Google Assistant and Alexa compatibility, and adaptive navigation to fit your cleaning requirements!
At first glance, its sleek, premium design will go with the rest of your home décor; however, its most attractive aspect lies in its functionality. This is one of the best robot vacuums in the market if you are only beginning smart cleaning. It is very simple to set up. All you have to do is schedule it and it will clean up daily dirt, dust, and debris as a loyal and obedient cleaner.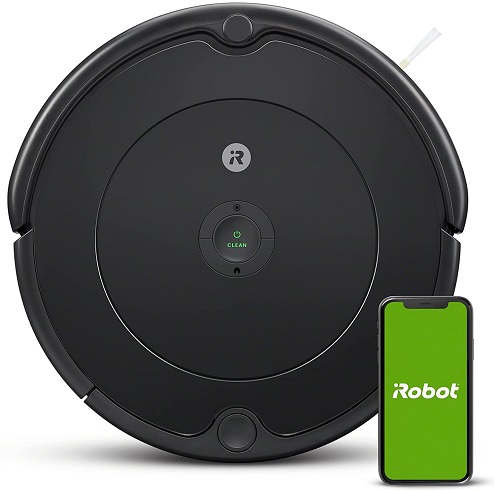 ---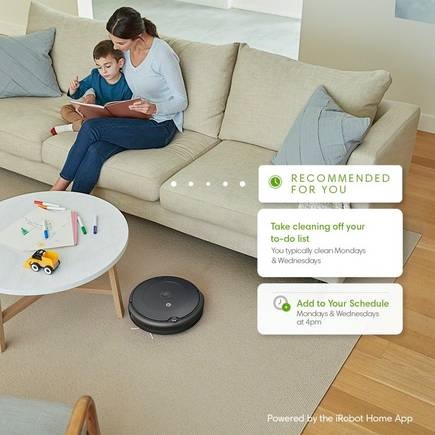 Our Take on the Roomba 692 Robot Vacuum:
Although it is an obedient cleaner, it also learns and adapts to your cleaning habits. Once aware of your needs, it will offer you personalized schedules. Also, the cleaner is compatible with Google Assistant and Alexa so all you've got to do is call, and it will come running at your command to start cleaning. Also, if you miss out on something, the cleaner's got your back. It will suggest extra cleaning when your area's pollen count increases to prevent pollen allergies.
---
The robot offers 3-Stage Cleaning and comes with Dual Multi-Surface brushes that grab dirt from almost all surfaces, including carpets and hard floors. Also, there is an included Edge-Sweeping brush that ensures no corners are cut when it comes to cleaning the corners and edges. If you worry about it not knowing where any obstacles exist, you can't be more mistaken. Its full suite of advanced sensors ensures adaptive navigation so that the robot can easily navigate under and around furniture. Further, the Cliff Detect prevents falling from the stairs.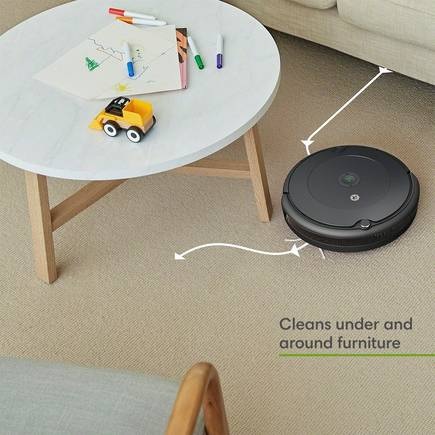 ---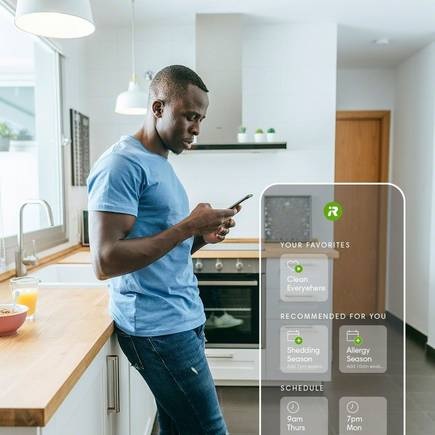 Another fantastic aspect is that it can assess which areas are dirtier through its Dirt Detect™ Sensors and clean those areas more thoroughly than less dirty areas. It's as if it has a mind of its own but in a favorable way. Also, you don't have to press any buttons on it. You can fully control your cleaning through the iRobot HOME app or your voice assistant.
TOP 10 KEY FEATURES:
| | |
| --- | --- |
| Product Dimensions: | 13.4 x 13.4 x 3.54 inches |
| Item Weight: | 6.77 lbs. |
| Runtime: | Up to 90 minutes |
| Suction Power: | Standard |
| Cleaning Pattern: | Adaptive |
| Surfaces: | Hard floor, Carpet, Dual action |
| Item Weight: | 27.7 pounds |
| Voice Command: | Google Assistant & Alexa Compatible |
| User-friendly Features: | Adaptive Navigation |
| Safety features: | Cliff Detect Technology |
Included in the box:
1 Roomba 692 Robot Vacuum
1 Home Base Charging Station
Payment & Security
iRobot Roomba 692 Robot Vacuum-Wi-Fi Connectivity, Personalized Cleaning Recommendations, Works with Alexa, Good for Pet Hair, Carpets, Hard Floors, Self-Charging, Charcoal Grey