Description
Kandao Meeting Pro is a Dual Mode 1080p/720p30 Conference Camera with plush attributes. It comes with 360° Angle of View, 18' Mic, Speaker & Recorder, HDMI Standalone & USB Laptop Modes, Intelligent Tracking and Autofocus, Built-In Wi-Fi and Ethernet Output, Android Operating System, USB Port for Mouse/Keyboard, 64GB Internal Storage & SD Card Support, among others.
Its immersive dual-lens 360° camera guarantees the delivery of 1080p30 or 720p30 resolution output for maximum effectiveness. The set has 8 omnidirectional microphones, an 18-feet diameter pickup range, as well as full-duplex speakerphones for optimum reduction of echo and noise. You can record to the 64GB internal storage or your SD card. It works perfectly with the Android operating system for seamless downloading and running of well-known conferencing platforms like Skype, Zoom, and Teams.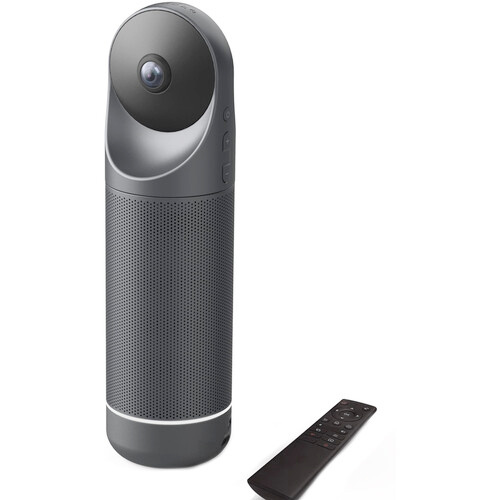 ---

Our Take On Kandao Meeting Pro
The Kandao Meeting Pro boasts two operating modes - HDMI and USB connection. With the HDMI connection, you can connect it to a digital whiteboard, meeting room display, or projector. Its USB connection enables links with a Mac or Windows laptop/desktop to get the most satisfactory result.
---
You will like its automatic tracking and focusing of active speakers during meetings. In a situation whereby there are many active speakers, it will split the screen while displaying the whole meeting at the zenith with close-up shots of dynamic speakers underneath.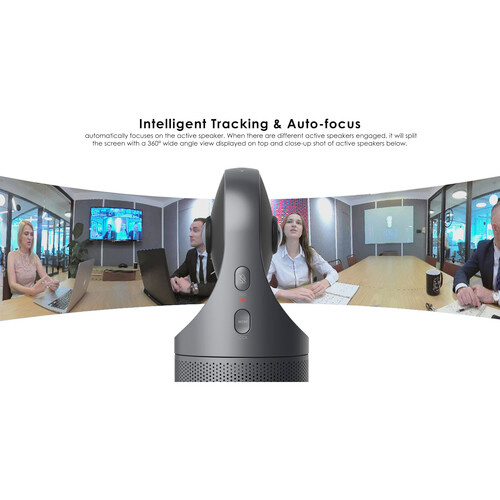 ---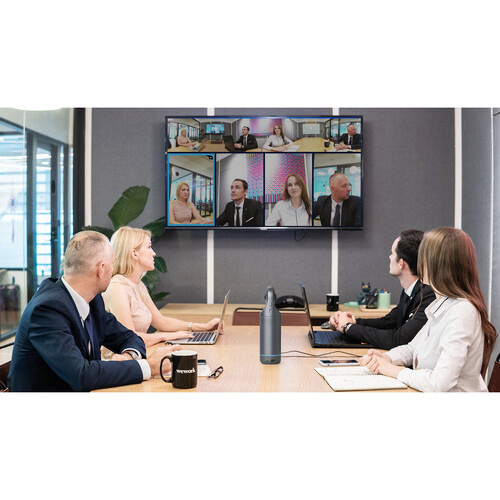 There is a Bluetooth remote control that helps with the control of various functions such as altering between 1080p30 and 720p30 resolution types. Also, there are onboard buttons that you can use to control many functions of the system. When compared to its predecessor, the Kandao Meeting 360, it comes with various upgrades like HDMI and Ethernet connectivity, SD card recording, a built-in Android system, just to mention a few.
TOP 10 KEY FEATURES:
| | |
| --- | --- |
| Resolution and Frame Rate: | 1080p at up to 30 fps, 720p at up to 30 fps |
| Number of Sensors: | 2 |
| Focus Type: | Auto |
| Connection: | 1 x HDMI Type-A, 1 x RJ45, 1 x USB Type-A, 2 x USB Type-C |
| Supported Operating Systems: | macOS, Windows |
| No of Microphone: | 8 |
| Pickup Range: | 18' / 5.5 m |
| Polar Pattern: | Omnidirectional |
| Cancellation Technology: | Echo, Noise |
| No of Built-In Speakers: | 2 |
Included in the box:
Kandao Meeting Pro
Power Supply
Remote Control
Payment & Security
KanDao Meeting Pro 360° Conference Camera