Description
Mackie Performer Bundle is perfect for professional and casual music lovers as it includes an industry-renowned 6-Channel Mixer, Noise Cancelling Cardioid Microphones & High-Performing Headphones!
If you are a music lover and enjoy singing, listening, or even having jamming sessions with your friends, you will be delighted to own this extraordinary Mackie Performer Bundle. You get a 6-channel mixer, two handheld vocal mics, and an over-ear wired headphone with this bundle. All the inclusions are of top-notch quality and offer superior Mackie technology.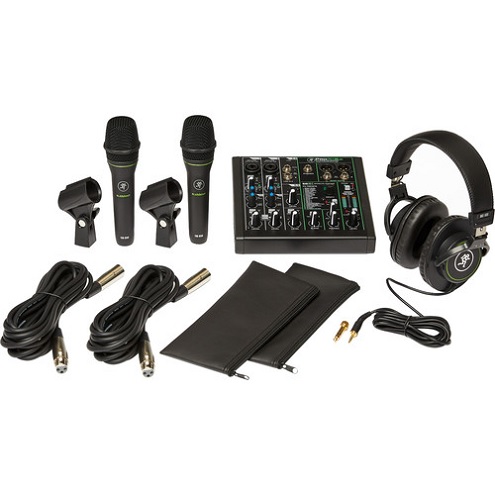 ---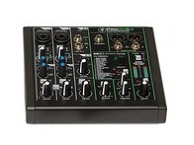 Our Take on the Mackie Performer Bundle:
The bundle pitches inconvenience wherever possible; for example, the mixer comes with a USB port that allows you to record directly to your laptop; you need not have a separate recorder. In addition, you can easily edit the recordings on your laptop using your favorite software. However, if you want to mix like a pro, the bundle covers you by providing the Pro Tools| First Software that gives you the essential tools to enhance your recordings to studio-level quality.
---
The more you praise the bundle, the less it is because the included microphones are your best friend providing rugged construction for traveling artists with sonic performance. The cardioid polar pattern minimizes noise and interference, plus it runs on the dynamic moving coil and, therefore, doesn't require batteries or phantom power.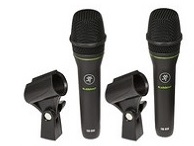 ---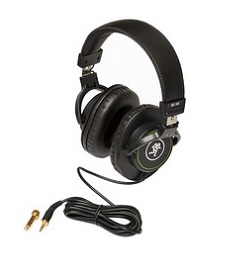 Finally, the Mackie headphones will blow your mind away as it provides you the perfect blend of ergonomic design, high-performing drivers, and a balanced sound. You wouldn't realize how long you have been listening to your favorite music because these headphones will never get uncomfortable during extended listening sessions.
TOP 10 KEY FEATURES:
| | |
| --- | --- |
| Mixer Frequency Response: | 20 Hz to 30 kHz |
| Mixer Impedance Phone Output: | 25 Ohms |
| Mixer Equalization: | Low ±15 dB at 80 Hz & High ±15 dB at 12 kHz |
| Microphone Operating Principle: | Pressure Gradient |
| Microphone Polar Pattern: | Cardioid |
| Microphone Frequency Range: | 50 Hz to 16 kHz |
| Microphone Impedance: | 600 Ohms ± 30% at 1 kHz |
| Headphone Impedance: | 32 Ohms |
| Headphone Earpiece Connection: | Wired |
| Headphone Earpiece Design: | Over-Ear (Circumaural) |
Included in the box:
Mackie ProFX6v3 6-Channel Sound Reinforcement Mixer with Built-In FX
USB Cable
Power Supply
Serial Number for Download of Pro Tools | First, Waveform OEM, and The Musician Collection
2 x Mackie EM-89D EleMent Series Dynamic Vocal Microphone
Mic Clip
XLR Cable
Zipper Pouch
MC-100 Headphones
1/4" Headphone Adapter
Payment & Security
Mackie Performer Bundle with ProFX6v3 effects mixer with USB, two EM-89D dynamic mics and MC-100 headphones