Description
Manfrotto PIXI Mini Table Top Tripod (Red & Gray) with Push Button Ball Head Adjustment, 1/4"-20 Camera Screw, Rubber Feet, 5.3" Maximum Height, Lightweight, loading capacity up to 1 kg, Mini Ball Head, Stainless Steel, and Adapto Polymer
Manfrotto PIXI Mini Table Top Tripod works great as a Table Top tripod or as a handheld grip for a variety of photo and video capturing devices. It has the color combination of Red And Gray which makes it look great when you are using it outdoors or indoors for shooting. Use your DSLR, compact Camcorder, or Point And Shoot, you never feel any discomfort and complexity in using the tripod. It provides a significant amount of stability to your device so that you can focus on your work of capturing mesmerizing photos or videos.
---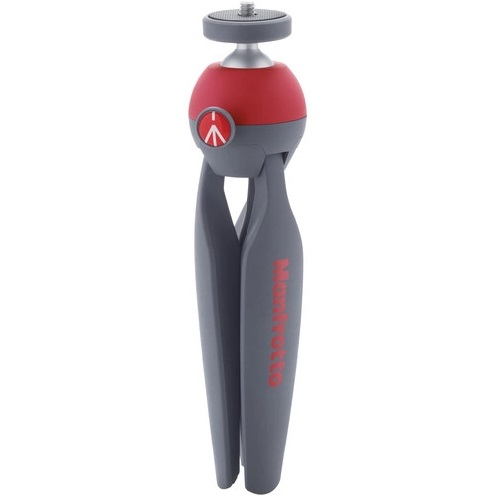 Our Take on Manfrotto PIXI Mini Table Top Tripod (Red & Gray):
Manfrotto PIXI Mini Table Top Tripod has rounded legs on its outer side. So even if the tripod is closed, it is capable of providing a comfortable handgrip. When you open the tripod, it is expandable up to the maximum height of 5.31" along with its head. You need not worry much about the safety of your device, as Manfrotto has provided Rubber Feet in the Tripod. The feet prevent slipping and protect in case of use on delicate surfaces.
---
Manfrotto PIXI Mini Table Top Tripod is made with the fabrication from Adapto polymer and stainless steel. These combinations make the Tripod highly durable, lightweight, and great for big camera support. It provides approx 1 Kg loading capacity whereas the actual weight of the tripod is just 190.5 g. It can be called a robust tool for holding your device in a variety of working conditions. You can use it with iPhones and other small devices too. You require buying Manfrotto KLYP optionally to outfit with these smaller devices.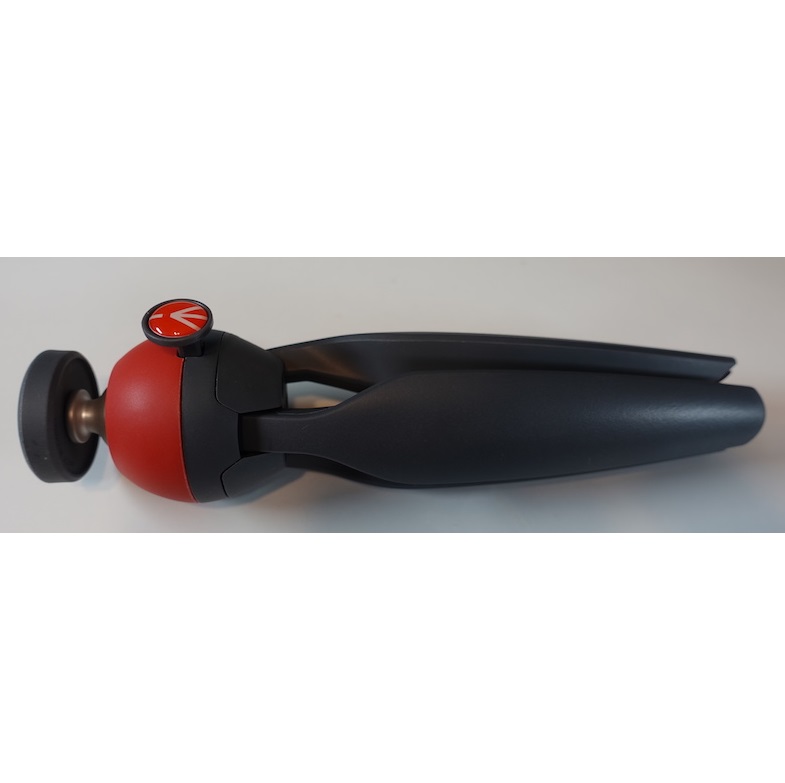 ---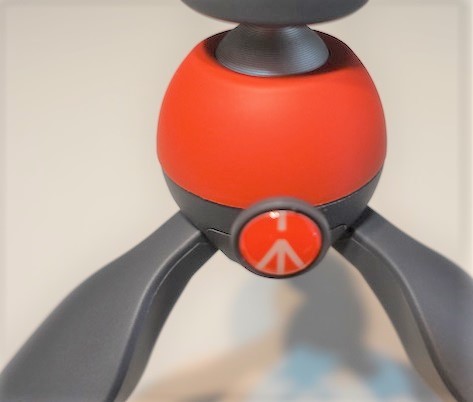 Manfrotto PIXI Mini Table Top Tripod has a built-in ball head that has 1/4"-20 camera screw. With the use of screw, it is easy to mount your device on it. The head is uniquely designed for excellent adjustment and easy locking. Press the single push button and your camera will fit with the ball head. The tripod is capable of providing vertical tilt between -35° to +35°. It is a great tilting range considering the fact, that it is a table-top tripod. Its panning range is 360°, so that you can horizontally move your device from a fixed position. It is easy to carry and gets converted to just 18.6 cm once you fold it. You do not require to have any special carrying case or bag for this product. It can easily fit into your existing backpack for traveling.
TOP 10 KEY FEATURES:
| | |
| --- | --- |
| Vertical Tilt: | -35° to +35° |
| Camera Mounting Screw: | 1/4"-20 Male |
| Panning Range: | 360° |
| Load Capacity: | 1 Kg |
| Maximum Working Height: | 13.5 cm |
| Minimum Working Height: | 13.5 cm |
| Dimensions (H): | 18.6 cm (Folded) |
| Materials: | Plastic, Stainless Steel |
| Leg Sections: | 1 |
| Weight: | 190.5 g |
Included in the box:
Manfrotto PIXI Mini Table Top Tripod (Red & Gray)
Payment & Security
Manfrotto PIXI Mini Tripod, Red (MTPIXI-RD)