Description
Mavic - 8330 Quick-release Folding Propellers with Folding Design, Higher Tension, Easy Installation, Quick-Release Attachment, Smooth & Quiet Flight Operation, and Durable Quality
Mavic - 8330 Quick-release Folding Propellers comes with two sets of propellers, one for each rotational direction. For easy transportation, you can fold the propellers to reduce the size and make it very portable. It has quick-release mechanisms that help in swapping propellers. Drones are very prone to falling on the ground or bumping into the hard branches of a tree. Once the propellers face any light to moderate damage, your drone does not fly like earlier. If you are looking for a replacement, these are probably the best propellers available in the market. Your Mavic will fly just like before with these new propellers.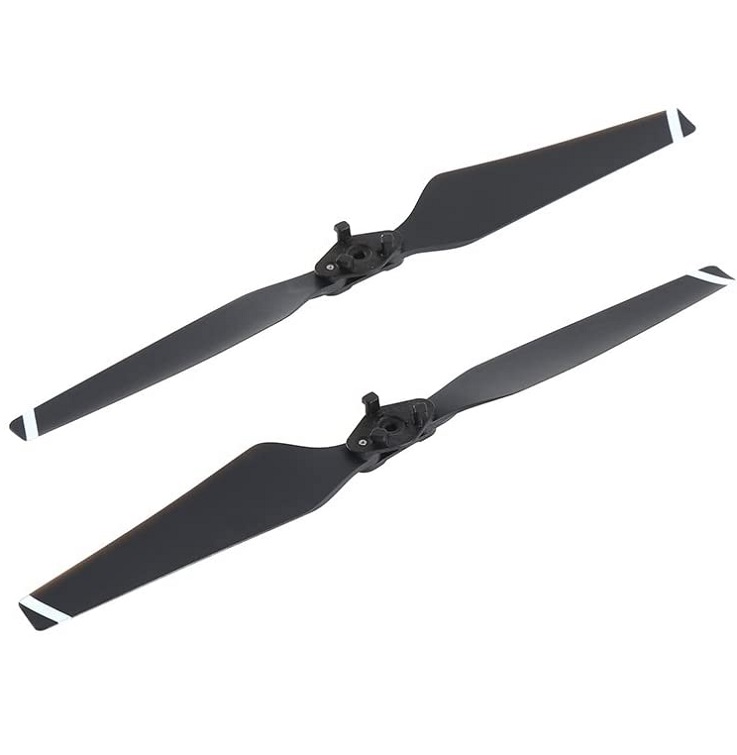 ---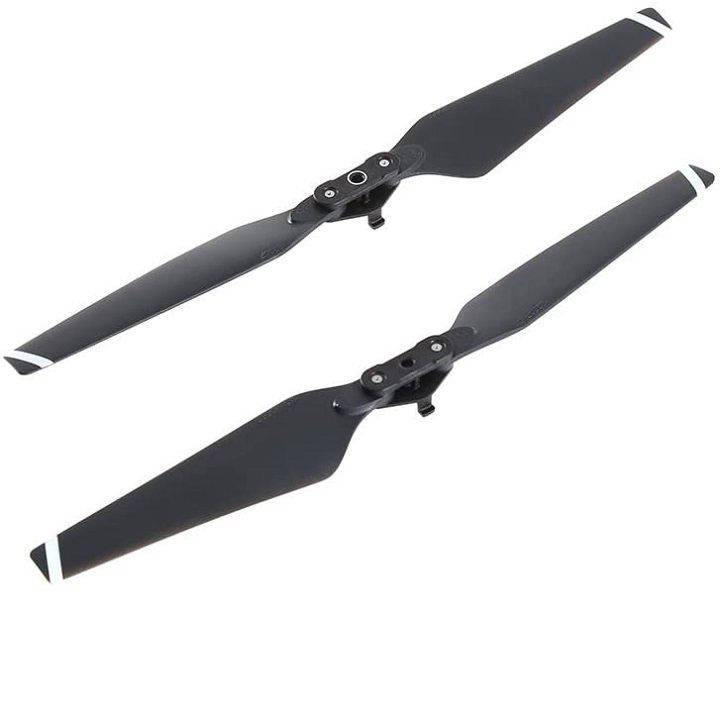 Our Take on Mavic - 8330 Quick-release Folding Propellers:
Mavic - 8330 Quick-release Folding Propellers set is definitely a high-quality DJI product. DJI is known for providing value to the time, money, and effort a buyer puts in to purchasing any product. The propellers completely fit with your Mavic drone. It can be regarded as an indispensable item for those who do not have any prior experience in drone flying. Initially, you will make mistakes and will bump into something. You can have these propellers handy with yourself so in case of any accident to your drone, you can replace the propellers and continue your photography or videography work.
---
Mavic - 8330 Quick-release Folding Propellers excellently meet the quality with your Mavic Drone. Your flight operates in a responsive, quiet, and smooth manner. Based on your requirement, use it indoor or outdoor; it performs better in both working conditions. The propellers are light-weight and come with good strength. Low height flying is the main reason for the damage of propellers and these sets also face the same type of risks. Although they are strong, it is always advisable to use the drone at a moderate height to avoid any damage especially if you are new to flight operations.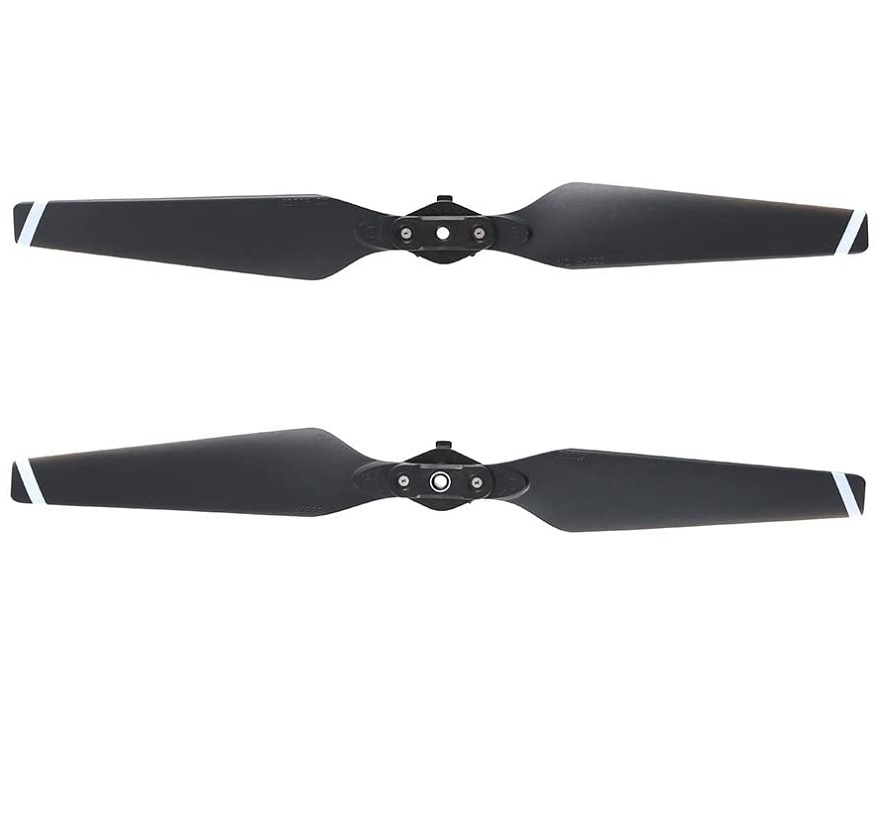 ---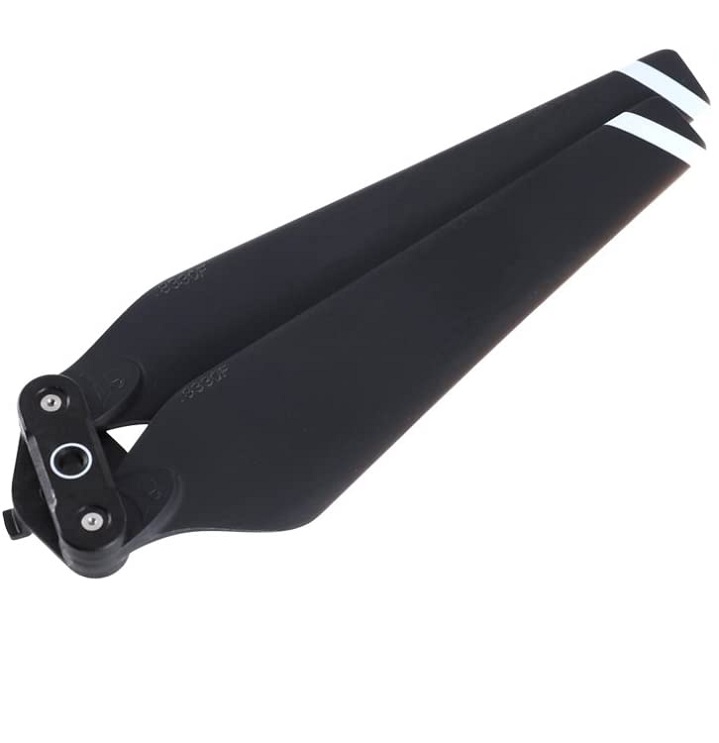 Mavic - 8330 Quick-release Folding Propellers is a great product and you will surely put it in the category of excellent tools made to enrich the drone flying experience. The design is stunning which makes it compact and easy to store or carry. You can put it inside your special drone bag or normal backpack after folding it. The price is reasonable and you will get good satisfaction and performance with the product. It is super easy to install and the process does not need much time. You receive great stability to the drone that makes it possible to click excellent photos.
TOP 10 KEY FEATURES:
| | |
| --- | --- |
| No. of Clockwise Propellers: | 1 |
| No. of Counterclockwise Propellers: | 1 |
| Foldable: | Yes |
| Compatible with: | Mavic Drone |
| Tension: | High |
| Weight: | 0.16 ounces |
| Product Dimensions: | 0.5 x 4 x 5 inches |
| Manufacturer: | DJI |
| Installation: | User installation |
| Quick-Release Attachment: | Yes |
Included in the box:
Mavic - 8330 Quick-release Folding Propellers
Payment & Security
Mavic - 8330 Quick-release Folding Propellers (DJI Offical Store) Bundle