Description
Nikon 1 S1 Digital Camera (Body Only) with 10.1 M effective pixels, 3.0" screen size, Dust Shield, CMOS sensor, and multiple picture control & shooting mode.
Nikon 1 S1 digital camera is a good camera for capturing photos, HD videos, and motion snapshots. A user gets an exceptional speed and image quality in a variety of scene modes like Night Portrait, Close-up, Auto, Portrait, Landscape, and Night Landscape. Designed with innovation to give more and better-capturing quality, It focuses and shoots at a faster pace making it ideal for capturing even running objects. It is capable of firing at a speed of blazing-fast 15 shots per second which takes you far ahead to capture cars light or flying birds.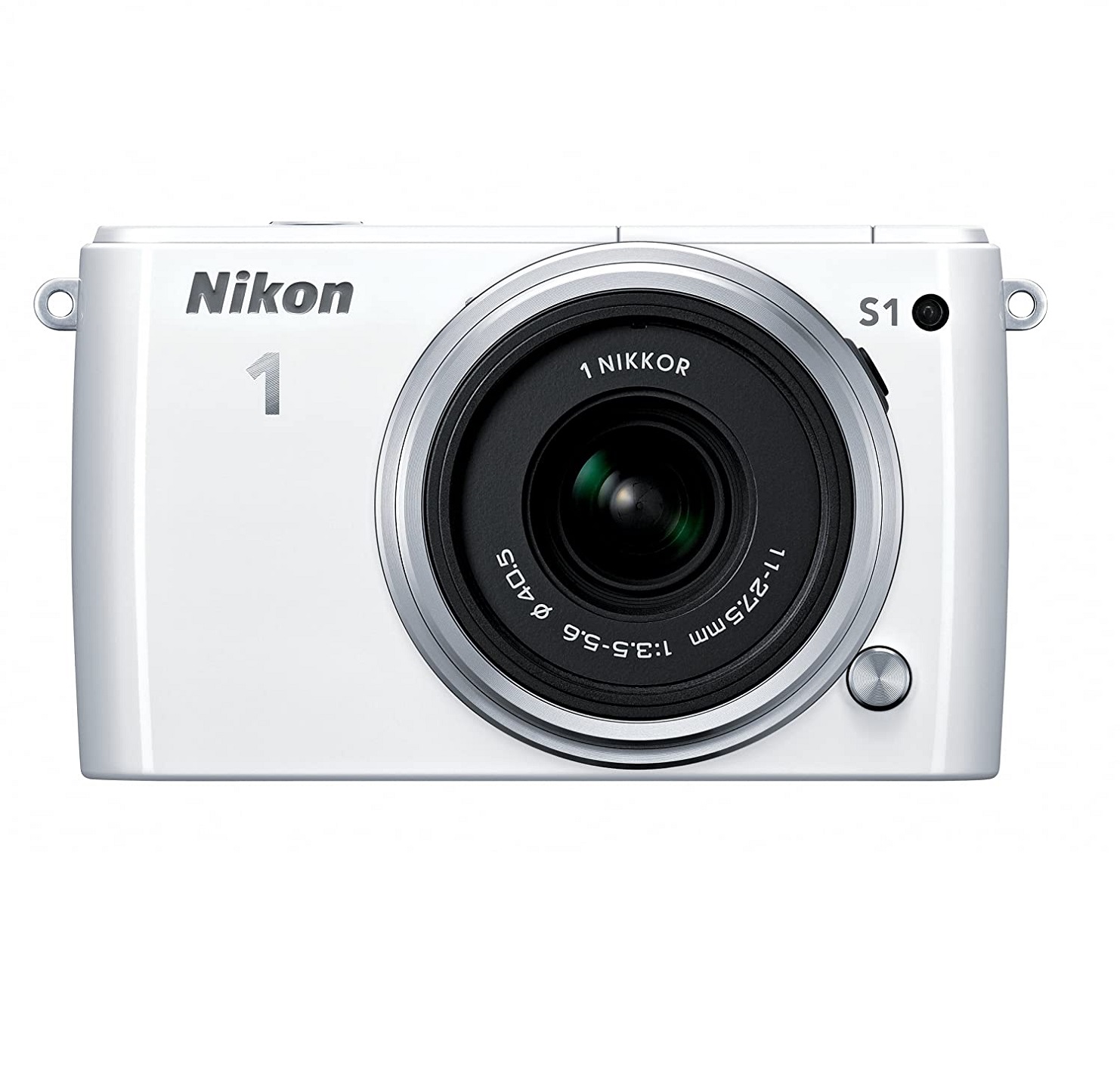 ---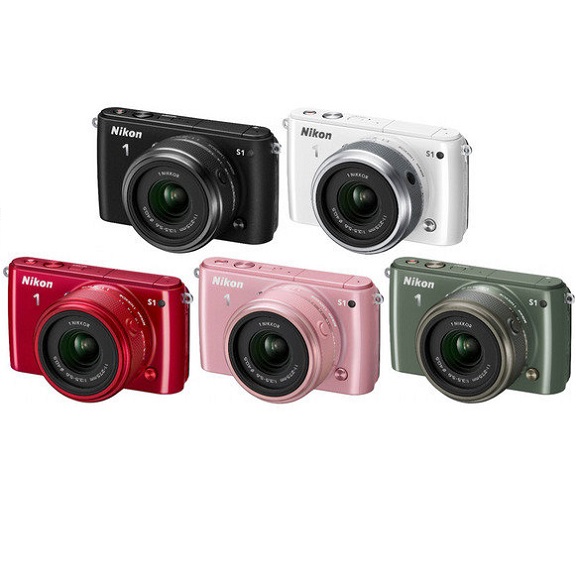 Our Take on the Nikon 1 S1 Digital Camera (Body Only):
Nikon 1 S1 digital camera provides Smart Photo Selector features through which you can record 20 frames. If you do not want to miss the special moment, use this feature, and later you may choose the best pictures from the recorded 20 frames. The camera has sound view features that enable you to see live action in slow motion. It is useful in capturing sports or any interesting events. See the live-action in slow motion and easily freeze the moment you want to capture. Switching from the image capturing to full HD 1080P video recording is super easy. You will press a button and the camera will turn into a video recorder with stereo sound. You can share the captured media to your smartphone and tablets by using a wireless adapter. Here, you need to buy a wireless adapter separately. Once you connect the adapter, you may further share the photos via email, text message or you can upload the photos to social media.
---
Nikon 1 S1 digital camera menus support multiple languages including Arabic, Finnish, Hindi, German, English, French, Chinese, and many more. The camera has a Lithium-ion Battery that gives a battery life of 220 shots (CIPA). You can also take a selfie through an electronically controlled self-timer of 2, 5, or 10 seconds. It also offers the flexibility to use motion snapshot that gives you a good mixture of stills, motion, and sound. You can share the snapshot as MOV files or arrange them into slideshows.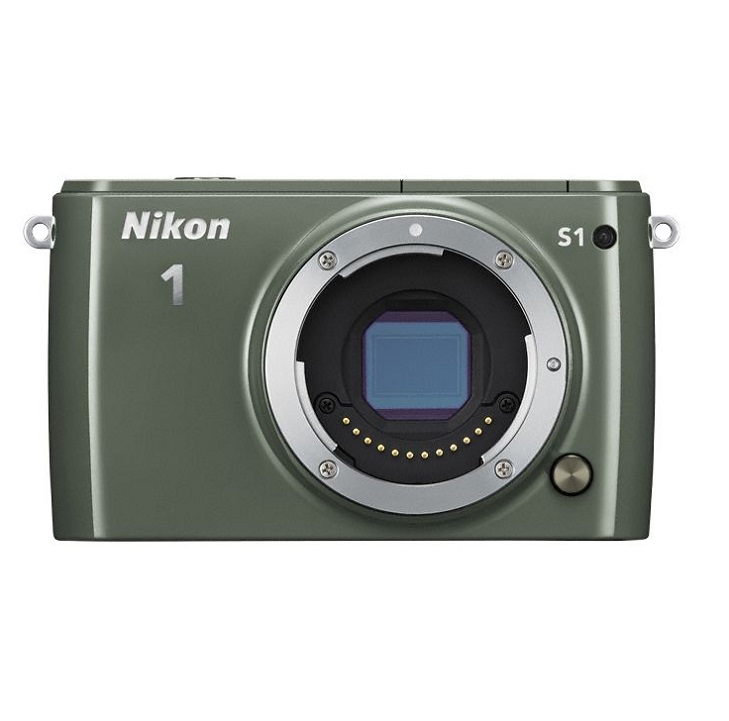 ---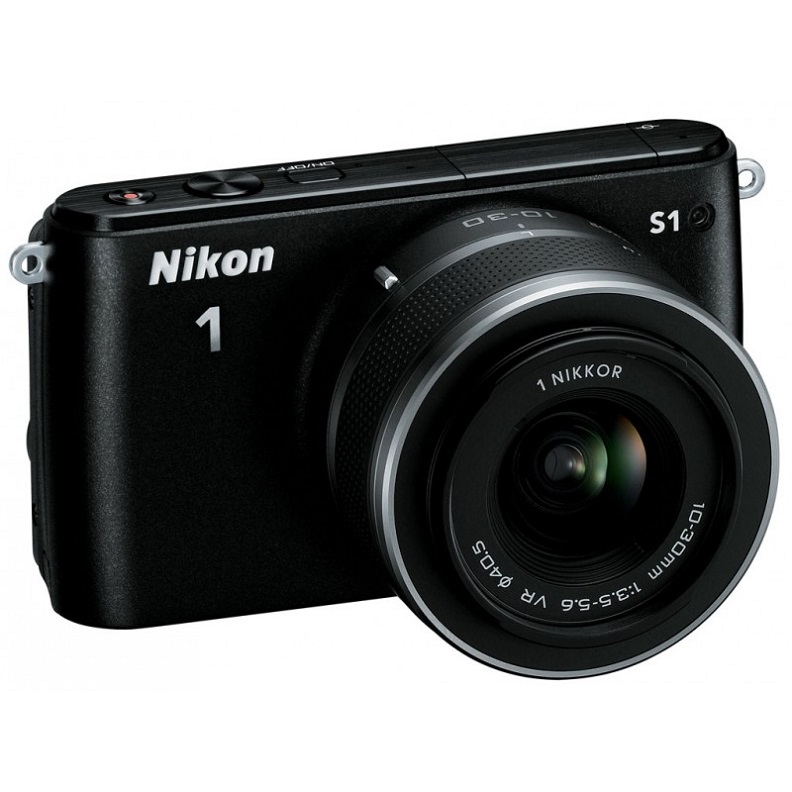 Nikon 1 S1 digital camera comes with a 3.0 inch 460,000-dot LCD screen for viewing the captured image. All the settings and menus are user-friendly and easy to use so that you need not search here and there while clicking. The camera has a built-in flash for shooting in poor light. It is easy to showcase your artistic, unique and creative facet with provided picture control like Standard, Neutral, Monochrome, Vivid, and others. When you are into the frame and ready to click, you can have the live image control previews. You will be sure about background softening, motion control, brightness control, or Active D lighting.
TOP 10 KEY FEATURES:
| | |
| --- | --- |
| ISO Sensitivity: | 100-6400 |
| Effective Pixels: | 10.1 Million |
| Storage Media: | SD, SDXC, SDHC |
| Monitor Size: | 3" Diagonal |
| Monitor Resolution: | 460,000 Dots |
| Image Sensor Type: | CMOS |
| Shutter Speed: | 30 to 1/16,000 sec |
| Sensor Size: | 13.2mm x 8.8mm |
| Flash Sync Speed: | Up to 1/60 sec |
| Self Timer: | 2, 5, and 10 Sec |
Included in the box:
Nikon 1 S1 Digital Camera (Body Only)
Payment & Security
Nikon 1 S1 10.1 MP HD Digital Camera (Red) Body only New