Description
Nikon MC-DC2 Remote Release Cord is the perfect shutter releasing wired device for traveling photographers and distance photography enthusiasts because of its Ease Of Use, Trigger Lock Functionality, Wide Camera Compatibility Range!
Nikon MC-DC2 Remote Release Cord is one of the best photography accessories any photographer can desire. It allows you to trigger the shutter release of your camera from a distance. This accessory can come in real handy during distance photography applications and when subjects are not approachable such as in wildlife photography. Further, it is a great of getting the perfect shot without disturbing the camera.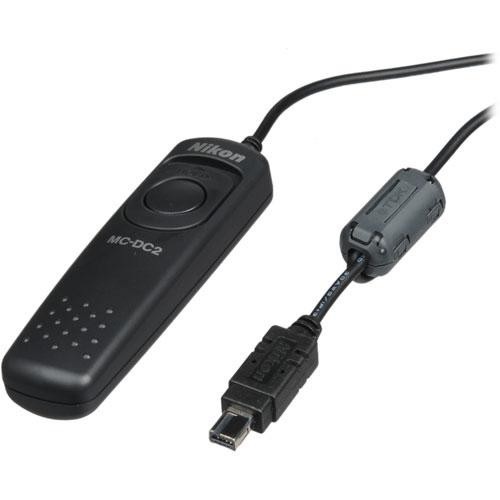 ---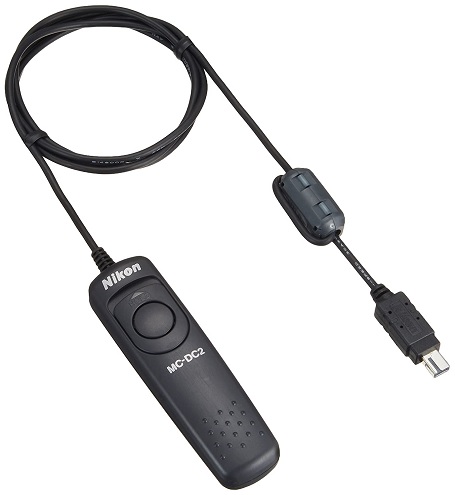 Our Take on the Nikon MC-DC2 Remote Release Cord:
The trigger release has a cord length of 3.3'. This makes it a great accessory to click a group photo without leaving someone behind the camera. Further, you might even set up your camera to capture a live event without having to touch the camera. This feature is perfect for wildlife and sports photography.
---
Another great benefit of this device is that you receive a crisp output free from hand shake. You eliminate the possibility of camera vibration due to mishandling. The trigger release also comes with the trigger lock mechanism that allows you to achieve extended time exposure.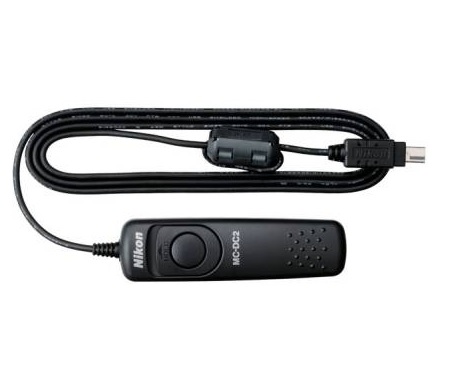 ---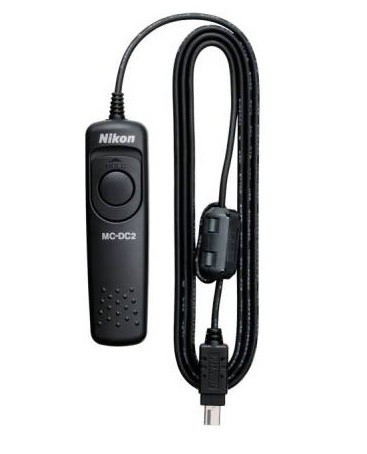 With the trigger lock feature, you can keep the shutter depressed for as long as you want. This makes the release perfect for bulb shooting. The device is compatible with a score of Nikon cameras. Its compatibility range allows you to use it with your multiple Nikon devices, making it a perfect multipurpose device. Overall, it is a very useful accessory for distance photography and a must-have for any traveling photographer.
TOP 10 KEY FEATURES
| | |
| --- | --- |
| Release Type | Wired |
| Camera Connection | Nikon DC-2 |
| Interval Timer/Programmable | No |
| Live View | No |
| Mobile Device/App-enabled | No |
| Length | 3.3 feet (1 meter) long |
| Application | Remote Shutter release |
| Allowed Shooting Type | Bulb Shooting |
| Special Feature | Trigger-Lock Mechanism |
| Weight | 0.14 lb |
Included in the box:
Nikon MC-DC2 Remote Release Cord
Payment & Security
Nikon 25395 MC-DC2 Remote Release Cord (1 Meter)