Description
Nikon ML-L3 Wireless Remote Control (Infrared) is the perfect shutter releasing device for traveling photographers and distance photography applications because of its Dual Modes, 16' Release Range, Wide Camera Compatibility Range!
Nikon ML-L3 Wireless Remote Control (Infrared) is one of the best photography accessories any photographer can desire. It allows you to trigger the shutter release of your camera remotely. This accessory can come in real handy during distance photography applications. Further, it is a great of getting the perfect shot without disturbing the camera.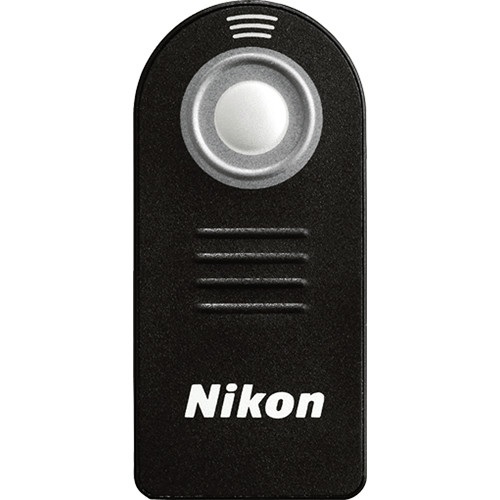 ---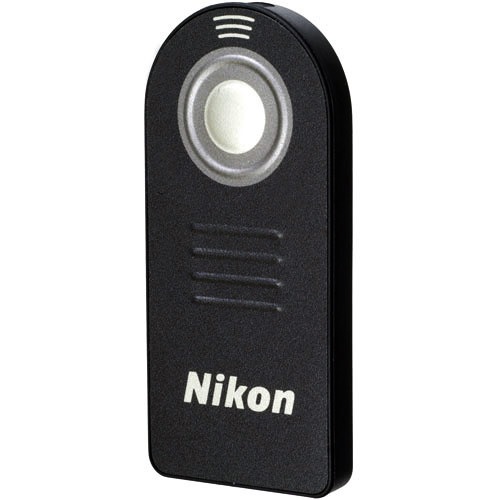 Our Take on the Nikon ML-L3 Wireless Remote Control (Infrared):
The remote has a range of approximately 16' from the camera front, and it also works from behind the camera with a smaller range. This makes it a great accessory to click a group photo without leaving someone behind the camera. Further, you might even set up your camera to capture a live event without having to touch the camera. This feature is perfect for wildlife and sports photography.
---
Another great benefit of this device is that you receive a crisp output free from hand shake. You eliminate the possibility of camera vibration due to mishandling. The remote also allows you to use the bulb exposure feature so you can use it for a long time exposure and in low light conditions.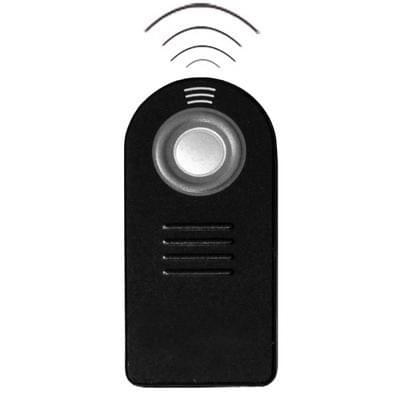 ---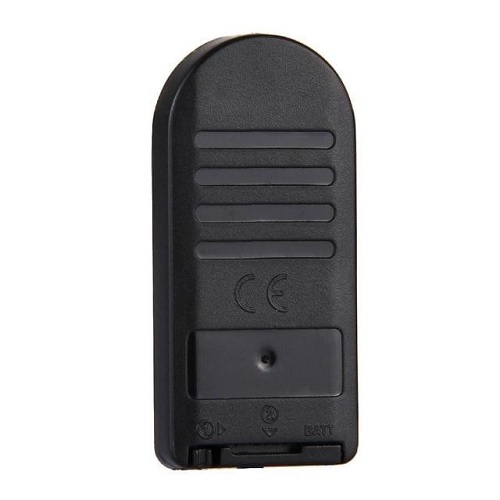 The device offers two modes: instant shutter release, and another is a 2-second delay. You may choose the setting you prefer the most. You even receive instructions to use the remote with flash. The device is battery operated and is compatible with a score of Nikon DSLRs, Mirrorless & COOLPIX cameras. Its compatibility range allows you to use it with your multiple Nikon devices, making it a perfect multipurpose device. Overall, it is a very useful accessory for distance photography and a must-have for any traveling photographer.
TOP 10 KEY FEATURES
| | |
| --- | --- |
| Release Type | Wireless: IR (Infrared) |
| Camera Connection | Nikon IR |
| Application | Remote Shutter Trigger |
| Interval Timer/Programmable | No |
| Live View | No |
| Mobile Device/App-enabled | No |
| Wireless Range | 16' / 4.9 m |
| Transmitter Power Source | Battery |
| Transmitter Battery Requirements | 1 x CR2025 |
| Modes | Immediate & 2 Second Delay |
Included in the box:
Nikon ML-L3 Wireless Remote Control (Infrared)
CR-2025 Battery
Storage Case
Payment & Security
Nikon ML-L3 Wireless Remote Control (Infrared)