Description
Panasonic PT-DZ680K is a projector that embodies convenience and versatility in installation. The manufacturer made it easy to make changes using the included remote control and added many other innovations.
The PT-DZ680K black single chip DLP projector with Panasonic lens and dual lamp is the best equipment for people involved in small home theater builds. The compact yet powerful model is also very often used by office workers. The manufacturer claims that the new projector is suitable for a wide variety of situations.
The liquid cooling system cools the DLP directly. This manufacturer has gone to great lengths to improve performance and operate in temperatures up to 113 ° F (45 ° C). People will be able to use this projector in a wide variety of conditions, while maintaining stable performance and keeping the device quiet.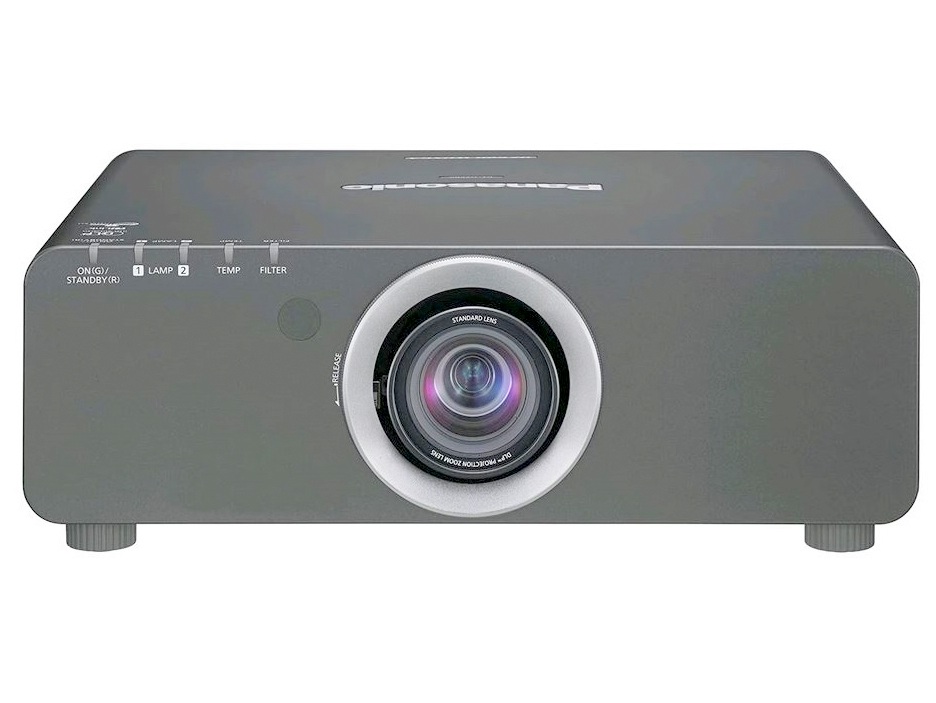 ---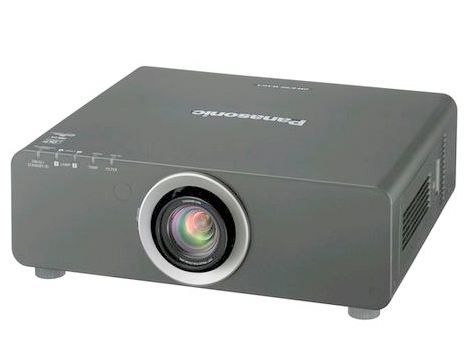 Our Take on the Panasonic PT-DZ680K 1-Chip DLP Projector (Black):
The integrated RGB Booster system delivers bright, colorful images, and the original echo filter eliminates the need to change it for up to 12,000 hours. Advanced control functions provide increased system flexibility. But this is not the only reason for the high demand for equipment. People order Panasonic PT-DZ680K also because of the following:
Edge blending
Color matching
Multi-screen processor
High efficiency light convergence technology delivers high brightness to the projector. This parameter reaches 6000 lm. Crisp images are obtained even in brightly lit rooms. This is confirmed by dozens of reviews from our customers. In addition, the manufacturer has provided a wide range of adjustment for the horizontal/vertical lens shift function.
---
Experts are confident that this model delivers high image quality through improved color reproduction and brightness levels. The new projectors combine Panasonic's Vivid Color technology with a lamp control system for a single-chip DLP projector. This can reproduce the vibrant and vivid colors that you will see immediately after the first presentation. Your viewers are unlikely to have any complaints about the picture quality. Panasonic engineers never disappoint people, especially when it comes to creating multimedia equipment.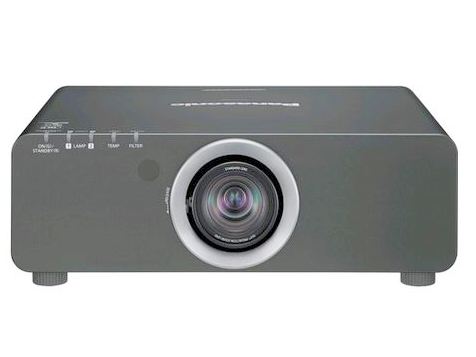 ---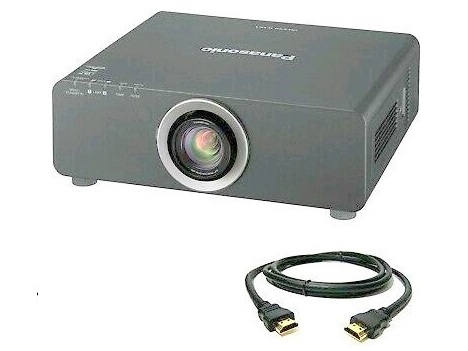 With advanced lamp modulation technology, the projector can adjust the light intensity separately for each of red, green, blue and white. The actual luminous flux is adjusted in relation to each color segment. In this way, the performance of the equipment is optimized and the color balance is achieved without reducing the brightness.
The result is vibrant, vivid images with enhanced color fidelity. This is what people need when presenting their products. Panasonic PT-DZ680K is considered to be an indispensable device for bank employees, managers, sales representatives and mentors. You can order this equipment today.
TOP 10 KEY FEATURES:
| | |
| --- | --- |
| Brand: | Panasonic |
| Display resolution: | 1920 x 1200 |
| Max Brightness: | 6000 Lumens |
| Image Contrast Ratio: | 2000:1 |
| DLP Link 3D: | Yes |
| Operating Temperature: | 32 to 113°F |
| Ceiling Mountable: | Yes |
| Rear Screen Projection: | Yes |
| Item Weight: | 28.9 pounds |
| Product Dimensions: | 26.63 x 24.5 x 15.75 inches |
Included in the box:
Panasonic PT-DZ680K 1-Chip DLP Projector (Black)
Power Cord
Power Cord Secure Lock
Wireless/Wired Remote Control Unit
2 x R6/AA Type Battery
Software CD
Payment & Security
Panasonic PT-DZ680UK DLP Projector - 1080p - HDTV - 16:10 PTDZ680UK