Description
Looking for good wireless earbuds? If so, you will love Beats by Dr. Dre Powerbeats Pro. This is a model designed for professional athletes.
Looking for a high performance workout headphone? If so, this model is for you. The new Powerbeats Pro based on the Apple H1 chip will delight any music lover. Designed for professional athletes, new wireless headphones have no wires to hold people back or cause discomfort. Powerbeats Pro delivers balanced sound with completely redesigned acoustic effects. For pure sound reproduction with maximum clarity and improved dynamic range, people are unlikely to find a better model. These headphones are designed with ergonomic comfort in mind. The manufacturer has gone to great lengths to provide you with the great listening experience.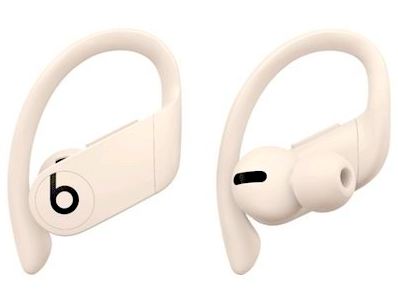 ---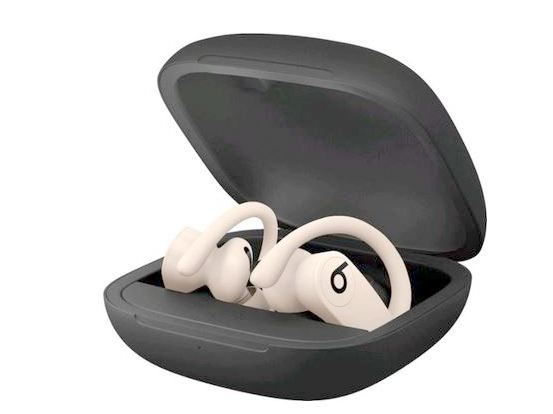 Our Take on the Beats by Dr. Dre - Powerbeats Pro:
Enjoy complete control over your sound. This is possible with this model. Each earpiece is responsive. Just tap to control the track. You don't need a device to tune your music. New lightweight headphones are built to withstand extreme conditions. Reinforced to resist sweat and water, this model is preferred by thousands of athletes. If you are meticulous in terms of technical specifications, pay attention to the following:
New model connect with Bluetooth 1
1 5-minute charge provides 1.5 hours of playtime
Adjustable, well-fitting ear hooks provide lightweight comfort and stability
---
With this equipment, people can take their workouts to the next level. This has been confirmed by hundreds of positive reviews for this product. With up to nine hours of listening per earbud and clear sound, you'll always get music to keep you motivated. Optical sensors and motion accelerometers are activated simultaneously to detect when the accessory is in your ear. Thanks to the voice command function on various compatible devices, people can stay in the comfort zone during every workout. This is the main functionality the manufacturer was trying to achieve. The strong demand for the new model confirms that it has succeeded.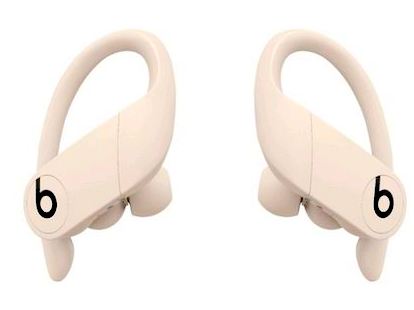 ---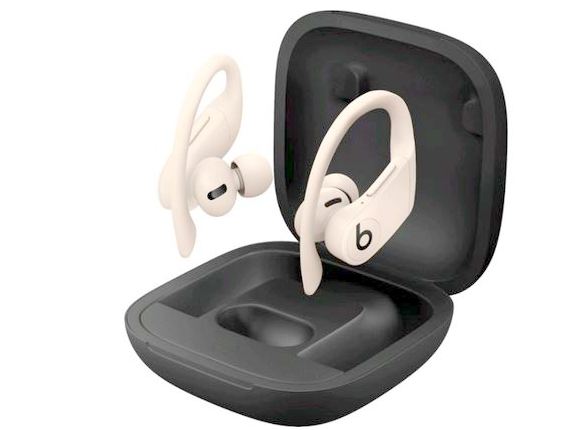 Wireless connectivity that works everywhere is the main benefit of a good headphone. With Class 1 Bluetooth® technology, people get more range and less distraction. This means they will always be in touch while they are on the road. Each earphone connects independently to the device. In terms of freedom to listen to music and make phone calls, this is apt. A speech accelerometer and microphones track your voice and filter out unwanted noise. Plus, these headphones are set up in an instant. Just open the case and bring it to your iPhone, then pair with your device.
TOP 10 KEY FEATURES:
| | |
| --- | --- |
| Connection Type: | Wireless |
| Headphone Fit: | In-Ear |
| Battery Life: | 9 hours |
| Water Resistant: | Yes |
| Built-In Microphone: | Yes |
| Carrying Case: | Yes |
| Wireless Connectivity: | Bluetooth |
| Battery Life Provided by Charging Case: | 15 hours |
| Fast Charging: | Yes |
| Charging Interface: | Lightning |
Included in the box:
Beats by Dr. Dre - Powerbeats Pro
Payment & Security
Powerbeats Pro Wireless Earphones - Apple H1 Headphone Chip, Class 1 Bluetooth, 9 Hours Of Listening Time, Sweat Resistant Earbuds - Ivory