Description
Sirui's P-424SR is the gadget that many experienced photographers are looking for.
Sirui's P-424SR is a four-piece carbon monopod with three folding arms for added stability. This manufacturer opted for an adjustable mechanism on ball bearings with friction control on the basis of a device. You can use the built-in pan knob to move smoothly. But these are not the only advantages of this model. Other technical properties of the product:
The three support legs fold and lock onto the monopod and can even be completely removed for use as a tabletop stand
Comes with a large rubber foot
The fixture weighs only 3.1 pounds but can handle loads up to 26.5 pounds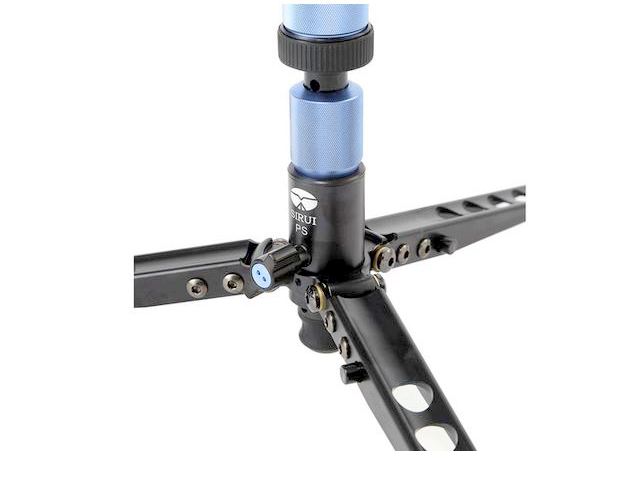 ---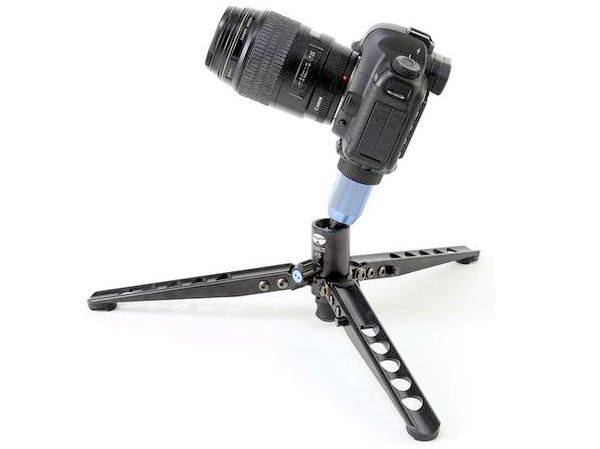 Our Take on the Sirui P-424SR Carbon Fiber Photo/Video Monopod:
The P-424SR mounting plate comes with a reversible screw that fits 1/4 "-20 and 3/8" -16 tripod sockets or compatible heads. This means that you can use the fixture with different types of equipment. The maximum height is 75 inches. Also, this device can be folded up to 30 inches. In addition, there are three twist locks, which ensure fast and stable adjustment. This tripod is equipped with a tension regulator. The base fixing cuff allows the monopod to be placed separately in an upright position. Kit includes 1/4 "and 3/8" reversible hairpin and a wrist strap for added security and insurance. Of course, this is truly what any experienced photographer needs.
---
The P-SR series of monopods features a reinforced tripod that can be detached and used as a mini tripod. This model is suitable even for large professional cameras with long lenses. When working without the feet, people can use the P-424SR as a standard monopod with a rubber tip or spike. Not all manufacturers offer such flexibility. The carbon structure has 4 sections with a maximum height of 1.9 m. The manufacturer has made sure that the photographer can take photos comfortably. This device is especially useful for people involved in subject shooting. This is confirmed by dozens of reviews from our customers.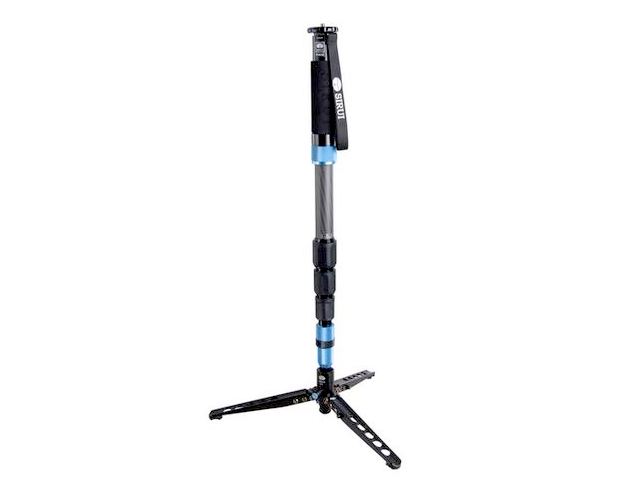 ---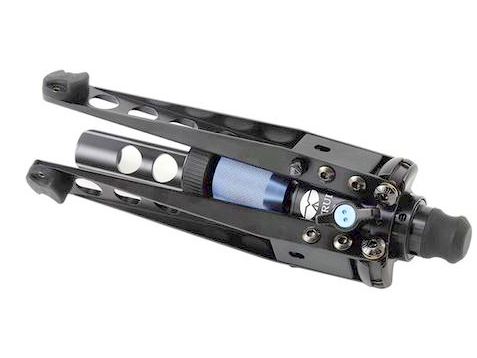 Sirui P-424SR is a floor monopod with legs that comes with a VH-10 head in the kit. The ends of the supports are rubber. This manufacturer opted for the carbon fiber as a main material. Also, this model uses Sirui's patented panning technology, making the whole structure capable of 360 ° rotation. A special adjustable block at the base allows the tilt angle to be set from 0 ° to 20 °. The lightweight 4-section Sirui P-424SR carbon monopod is designed for use with cameras and camcorders. You can order this product today. From our store, delivery takes only 3-5 days.
TOP 10 KEY FEATURES:
| | |
| --- | --- |
| Camera Mounting Screw: | 1/4"-20 Male, 3/8"-16 Male |
| Leg Lock Type: | Twist Lock |
| Leg Sections: | 4 |
| Maximum Leg Diameter: | 36 mm |
| Minimum Leg Diameter: | 25 mm |
| Materials: | Carbon Fiber |
| Maximum Working Height: | 190 cm |
| Folded Length: | 76 cm |
| Weight: | 1.4 kg |
| Box Dimensions (LxWxH): | 37 x 6.8 x 4" |
Included in the box:
Sirui P-424SR Carbon Fiber Photo/Video Monopod
Wrist Strap
Removable Aluminum Spike
Custom Padded Case
Removable Rubber Foot
Shoulder Strap
Adjustment Tool
Payment & Security
Sirui 6952060001753 P-424SR Carbon Fiber Photo/Video Monopod, Extends to 75", Supports 26.5 lb, Gray