Description
The Notepad-8FX is the best mixer you can buy inexpensively. Thousands of musicians use this equipment, and they are definitely not disappointed.
Pure sound is Soundcraft's brand distinguishing feature. Audio experts have chosen this brand's equipment for mixing for over 40 years. This manufacturer guarantees excellent quality, and these are not empty words. The equipment of this company is preferred by thousands of people all over the world. New series has been optimized for singers. But songwriters and podcasters will also be pleasantly surprised by the customization flexibility. In each case, people get maximum efficiency. This template is based on a setup familiar to many audio professionals but easy for beginners.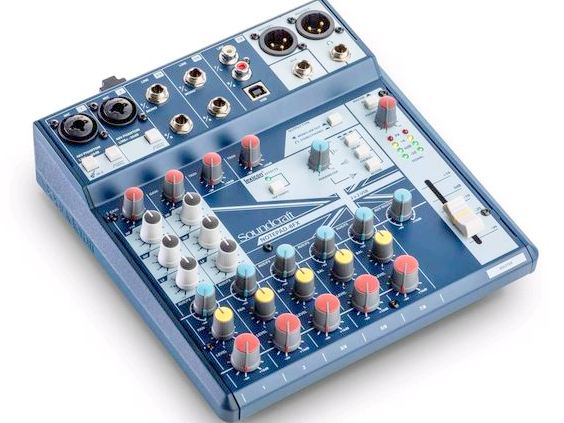 ---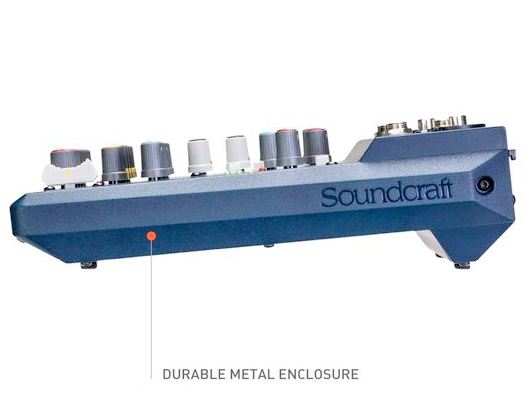 Our Take on the Soundcraft Notepad-8FX Small-format Analog Eight-Channel Mixing Console:
This mixer makes it easy to keep high-quality sound. New time-tested model combines professional quality analog components. This company uses the famous HARMAN system. With the built-in additional USB interfaces, people can use this system with a Mac or other PC editing software. Sound operators and experienced musicians should pay attention to:
People get the legendary Soundcraft quality with this model
This manufacturer has provided functions for recording, editing and replaying projects
Every sound can be as clean as it gets with HARMAN digital processing
The manufacturer uses high-quality components
New series continues Soundcraft's tradition. It's about mic preamps. This system has rugged XLR and 1/4 '' connectors. A well-known company also uses rugged metal housings that stand the test of time.
---
Optimize your sounds with reverb, or delay effects powered by the latest processing technology and DSP engine. This is possible with new hardware. Whether you're a sound engineer or other specialist, this system offers best-in-class features. This is because the company has been working on innovation for many years. It's about Lexicon technology. So people can make their creative productions absolutely stunning. Compact mixers fit easily in your bag. With this equipment, people will have many possibilities to record sessions, rehearsals and concerts. Mixers from this brand are designed to deliver iconic performance. People can seamlessly connect equipment such as microphones, music synthesizer, bass guitar, and more.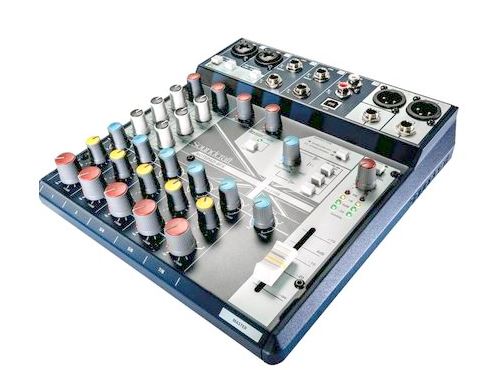 ---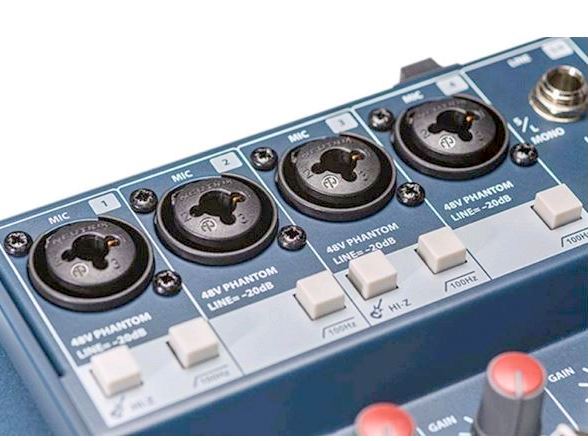 The rotary volume attenuator allows for easy set up, while the main level master output with LED indicator allows precise control. New sound systems are created for home use. But many people buy this equipment for podcast production and live performances. Keeping a great mixing is easy thanks to the channel strip layout. New system includes EQ, master fader level. To simplify the work of the sound engineer, the manufacturer also provided aux send. All this brand's mixers offer best in class features. This is supported by the reviews of many experts. However, there is no better way to test the effectiveness than by ordering this product. You can do it today.
TOP 10 KEY FEATURES:
| | |
| --- | --- |
| Date First Available: | September 6, 2017 |
| Color Name: | Blue |
| Size: | 8-channel mixer |
| EQ Controls: | Yes |
| Effects: | Karaoke, Delay, Chorus, Reverb |
| USB Connector: | Type-B |
| Sound Card: | USB 2 x 2 |
| Delay Tap Tempo: | 1 x LED |
| Item Weight: | 2.2 pounds |
| Product Dimensions: | 10.7 x 11.9 x 3.5 inches |
Included in the box:
Soundcraft Notepad-8FX Small-format Analog Eight-Channel Mixing Console
Payment & Security
Soundcraft Notepad-8FX Small-format Analog Mixing Console with USB I/O and Lexicon Effects