Description
The Arctis Pro + GameDAC Wired Gaming Headset ensures you hear full-resolution and high-fidelity audio at its purest with no down-sampling!
Arctis Pro+GameDAC is known to be the world's first certified Hi-Res audio system for gaming. With specs satisfying the Japanese Audio Society's rigorous Hi-Res requirements, you'll hear game audio and music like never before. The heart of the GameDAC is the legendary ESS Sabre 9018 chip present inside.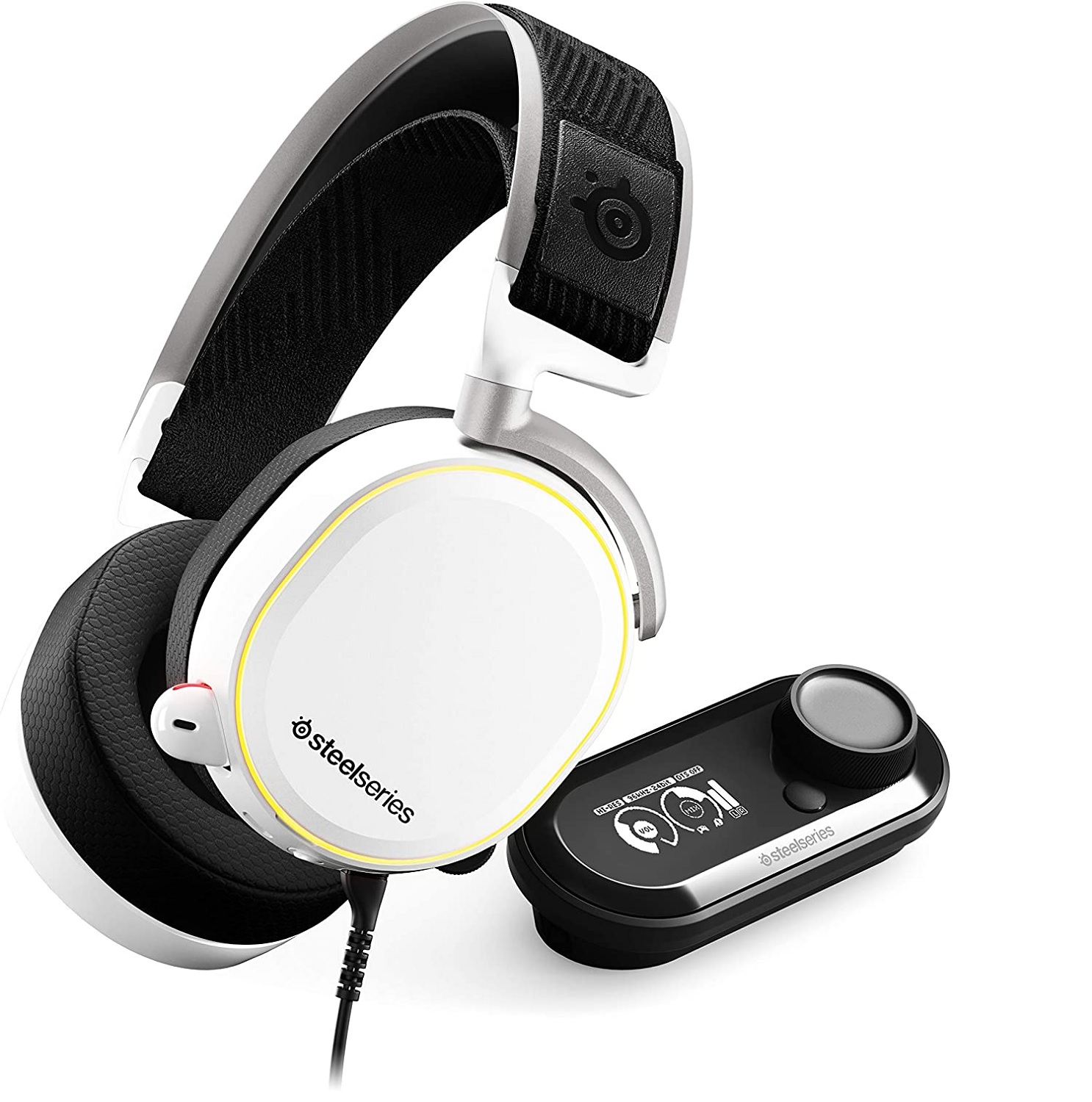 ---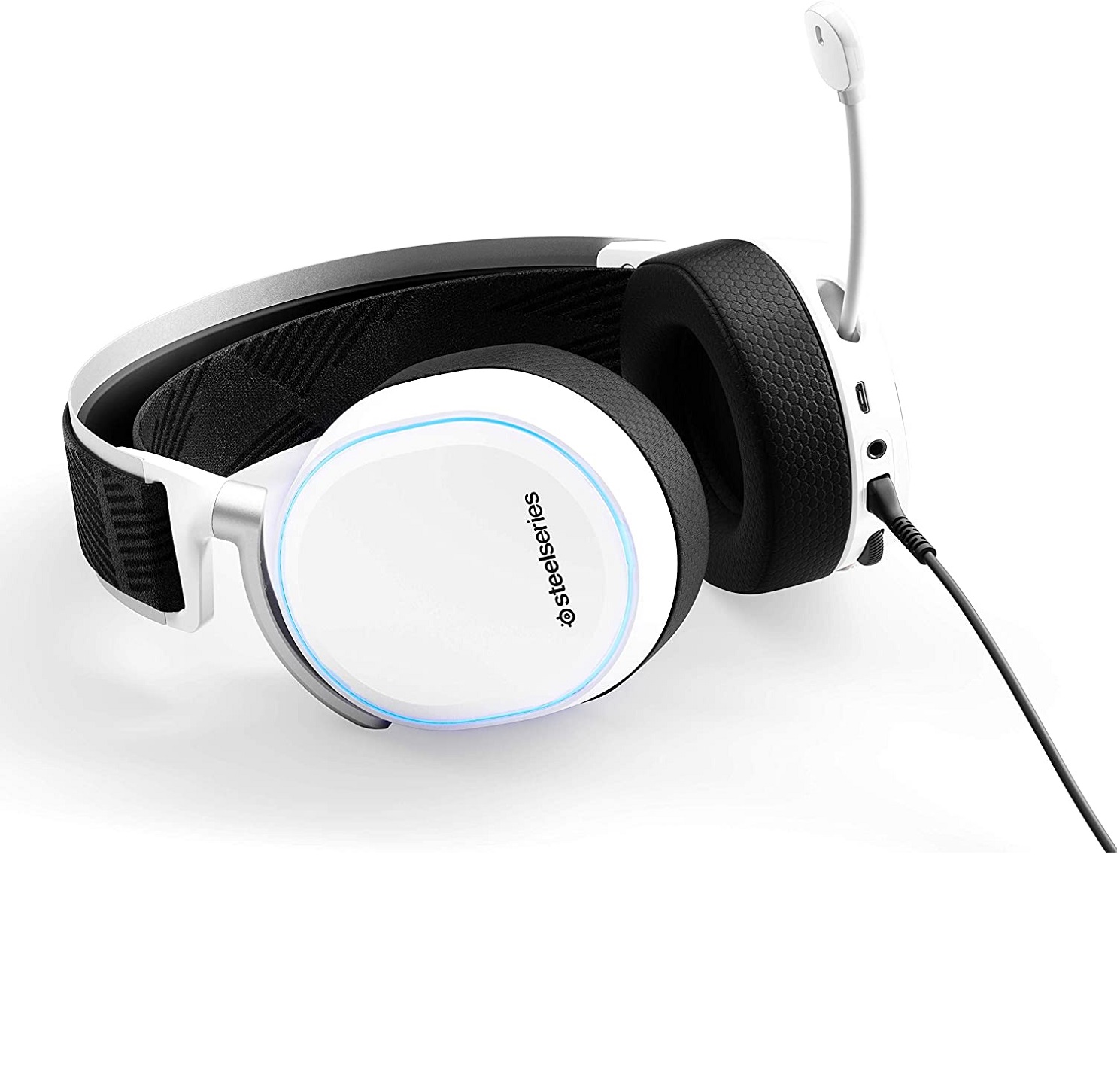 Our Take on the Arctis Pro + GameDAC:
Arctis Pro + GameDAC ensures you hear high-fidelity 96 kHz/ 24 bit, full-resolution audio at its purest, and delivers gaming's first certified Hi-Res audio system, with no down-sampling. The gaming audio system of the headphone includes the legendary GameDAC Chip ESS Sabre 9018 that guarantee's you remarkable audio quality. Revered for its excellent output with -115dB THD+N and 121dB of dynamic range, it produces powerful bass sounds and handles distinct and positional cues more accurately.
---
The intuitive OLED menu in Arctis Pro + GameDAC helps you quickly adjust your volume and balance your ChatMix. And with the onboard 10-band equalizer, you can dial in your perfect sound. All of this is possible without installing any software. Arctis Pro + GameDAC is designed with expensive polished steel and aluminum alloy. Similarly, the exclusive Arctis skin goggle headband is made with airweave performance fabric ear cushions. For unparalleled voice clarity, the Arctis Pro headset features a studio-quality clear cast microphone to cancel background noise. The headphone has a frequency response of 10 to 40,000 Hz. The frequency response of the microphone is 100 to 10,000 Hz and that of the GameDAC is 5 to 40,000. The premium speaker drivers used in Arctis Pro + GameDAC enclose high-density neodymium magnets to reproduce Hi-Res audio to 40,000Hz, which is twice what the human ear can hear and the double most headsets, which is 22,000Hz.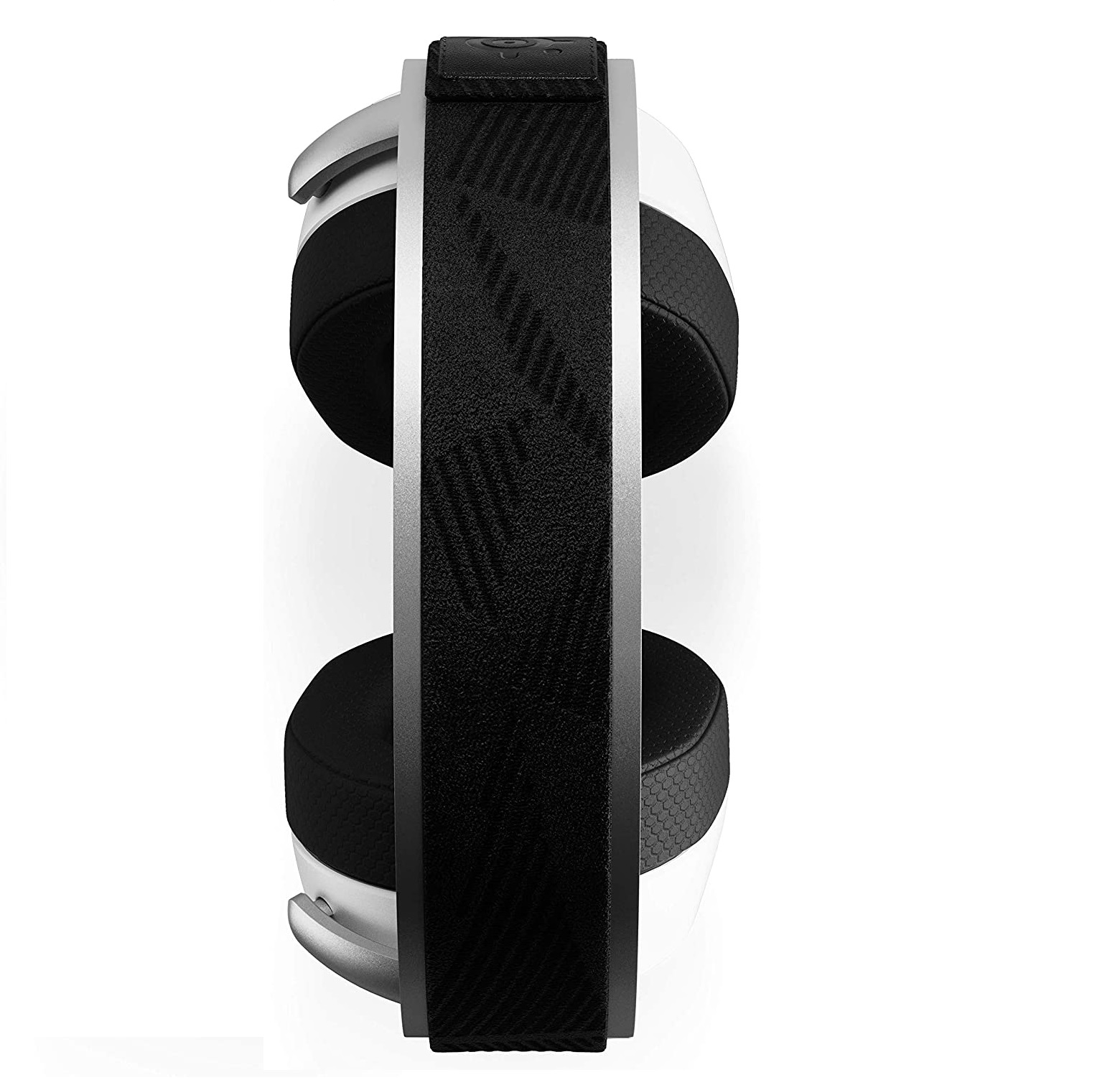 ---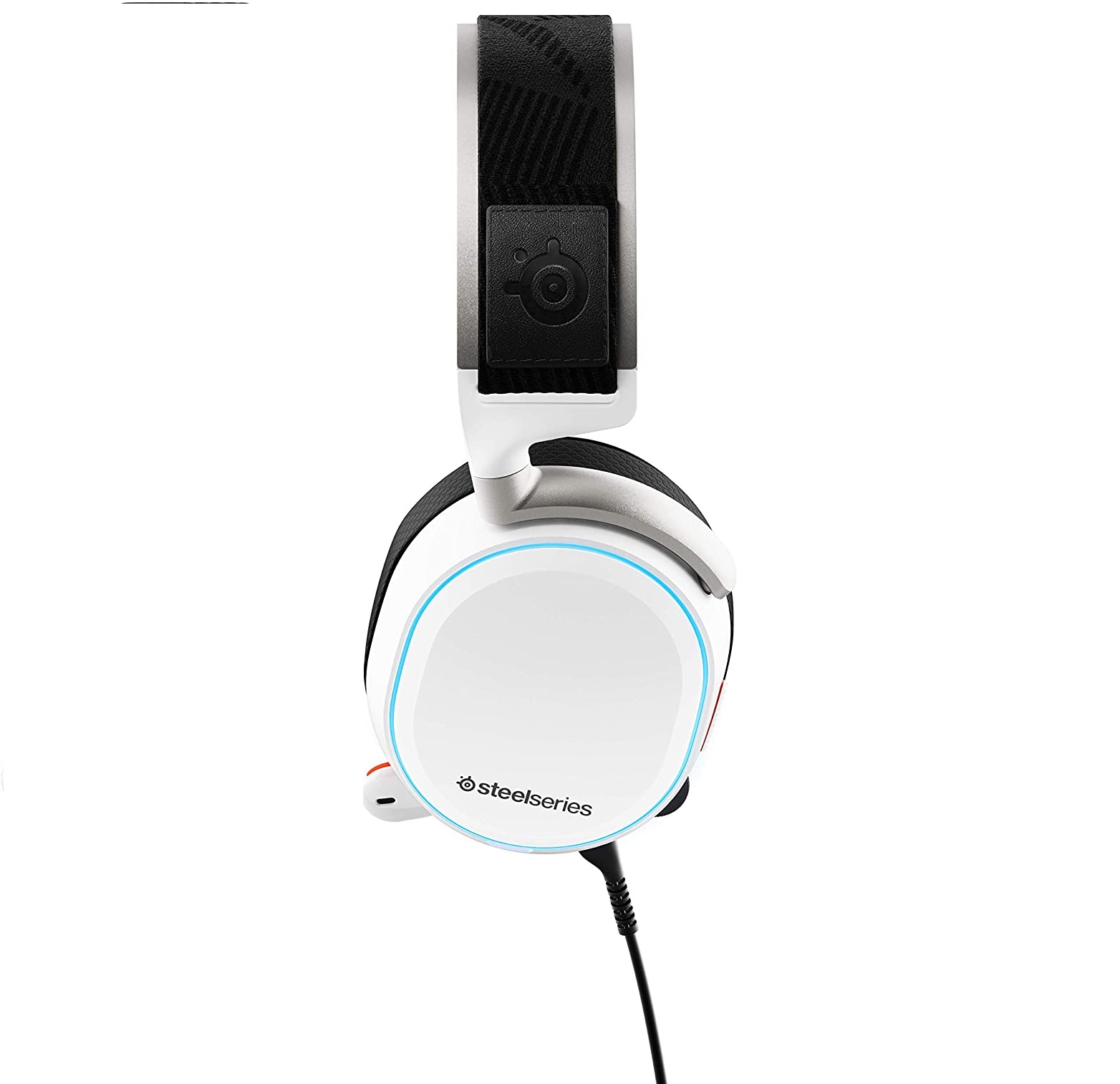 The Arctis Pro + GameDAC comes with a lightweight headband of gunmetal finish, which is made of steel. The hangers are constructed with an aluminum alloy, and the removable speaker plates have a soft-touch coating. Widely recognized as one of the best mics in gaming, the retractable Arctis ClearCast microphone delivers voice clarity of studio quality and exceptional background noise cancellation. The X v2.0 headphone delivers even minute positional cues accurately. With the help of the 3.5mm mobile jack, the Arctis Pro + Gamedac allows you to join external VoIP chat or take phone calls from another device. You can use the Line-Out jack to connect the output to powered speakers or to take out the audio to mix with other tracks. Esports athletes always demand the highest quality sound, comfort, and materials, and that's exactly what Arctis Pro delivers. The Arctis Pro + GameDAC lets you lose yourself in the game as the audio comes to life all around you.
TOP 10 KEY FEATURES:
| | |
| --- | --- |
| Audio System: | Hi-Res Audio |
| GameDAC Chip: | ESS Sabre 9018 |
| O- LED Menu: | Customizable |
| Speaker Drivers: | High-Density Neodymium Magnets |
| Headphone Materials | Steel Headband & Aluminum Hanger with Gun-Metal Finish |
| Microphone Type: | ClearCast Bidirectional |
| Speaker frequency response: | 10-40,000 Hz |
| Headphone: | DTS X v2.0 |
| Cable Length: | 1.5m from Arctis Pro to GameDAC; 1.55m from GameDAC to PC |
| Connectors: | USB, Optical, 3.5mm |
Included in the box:
SteelSeries Arctis Pro + GameDAC Wired Gaming Headset
Payment & Security
SteelSeries Arctis Pro High Fidelity Gaming Headset - Hi-Res Speaker Drivers - DTS Headphone:X v2.0 Surround for PC - White