Description
Swarovski is a brand that creates advanced optical equipment. From the first minutes of using the Digital Guide, dG, monocular 8x25, you will understand this.
Swarovski brings bird watching into the 21st century. With an innovative monocular and 8x25 dG digital guide, the picture people see will be truly impressive. This manufacturer opted for a compact body that includes a 13MP digital camera and a Wi-Fi node. This means that the equipment is connected to applications for smartphones and tablets. The following benefits are equally important:
Built-in 13MP digital camera captures fine details to help with accurate identification through the app
The manufacturer has provided the ability to share information on 5 devices at the same time
The maximum video resolution is 1280x720
---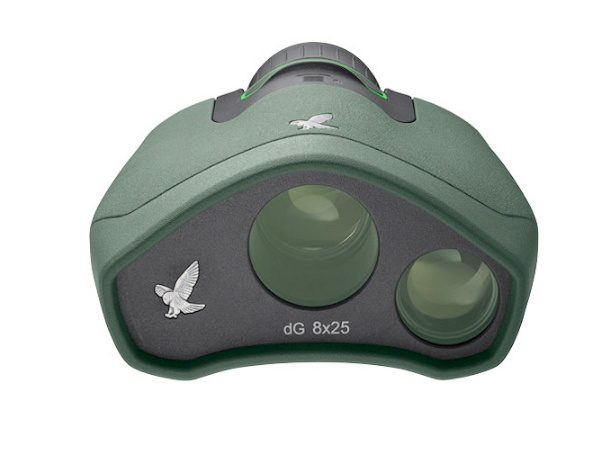 Our Take on the Swarovski 8x25 dG Digital Guide Monocular:
Large 17mm exit pupil extension improves viewing comfort and reduces eye strain. Swarovski designers have gone to great lengths to improve the picture. Proprietary phase-corrected prism coating eliminates internal noise for improved contrast and resolution. The 357-meter field of view allows users to scan wide swaths of the landscape looking for interesting birds for identification. The outer surfaces are endowed with scratch resistance. Removing dirt, dust, oils, and juices without leaving marks is no longer so difficult. With this equipment, anyone can provide stunning contrasts and a wide diopter adjustment range. The goal of the Digital Guide is to combine analog and digital format and transform it into something impressive. Swarovski can definitely do it!
---
According to Swarovski designers, binoculars are only good when they are perfect. The quality of this manufacturer's optics is unmatched. Crystal clear images, stunning color reproduction without color defects, and a large field of view are just a few of the benefits.
Moderate 8x magnification brings objects closer to observation and identification without limiting the field of view. Not all analogs have such functionality. It is also important that the manufacturer preferred compact optical components, making space for electronics. Thus, it was possible to use a portable design.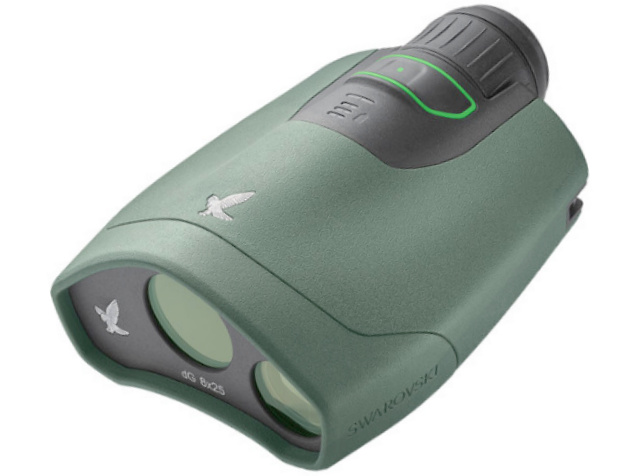 ---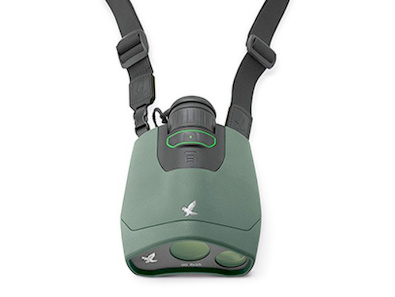 Like any monocular, the digital guide is complemented by a focusing knob, diopter adjustment, and adjustable eyepiece attachments. Thanks to this, people can use the equipment even while wearing sunglasses. The focusing handle is designed in such a way that when you hold the monocular, your finger is automatically lowered onto it.
With Swarovski equipment, people can pinpoint bird species, document sightings, and share on social media. The optical monocular is built to the high standards you expect from Swarovski. This brand never disappoints the buyer. With SWAROBRIGHT, SWAROTOP, and SWARODUR coatings, the image is bright and clear.
TOP 10 KEY FEATURES:
Magnification:
8x
Objective Lens Diameter:
25 mm
Angle of View:
6.8° (Actual)
Water Resistance:
Waterproof, IP67
Minimum Focus Distance:
2.5 m
Exit Pupil Diameter:
3.1 mm
Eye Relief:
17 mm
Dimensions:
14.6 x 11.2 x 6 cm
Weight:
550 g
Diopter Adjustment:
-4 to +4
Included in the box:
Swarovski 8x25 dG Digital Guide Monocular
USB Charging Cable
Carrying Bag
Strap
Eyepiece Cap
Cleaning Cloth
Payment & Security
Swarovski dG Digital Long Range Monocular