Description
Garmin Tacx® Boost Trainer is easy, affordable, and quiet so that you can keep training throughout the year with this indoor cycling mechanism.
Garmin Tacx® Boost Trainer comes with 10 levels of resistance that you can manually control and can go up to the max power of 1050 watts. The best part of this indoor cycling mechanism is that it is 100% silent, and you can train without disturbing others within the household. Also, this is a simple setup, so you don't have to be a rocket scientist to bring it to its working condition.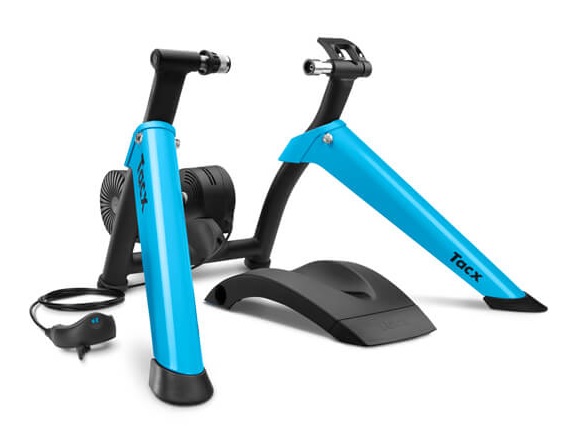 ---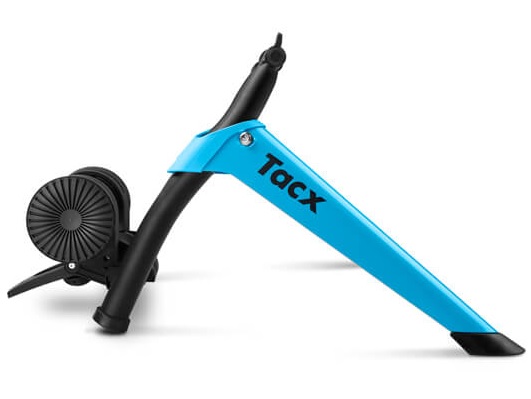 Our Take on the Garmin Tacx® Boost Trainer:
The trainer comes with a 3.5lb flywheel that gives a realistic feel even while cycling indoors. Further, the included front wheel makes it much easier to store. Its magnetic brake eliminates the need for external power for using the trainer. Its forceful magnetic brake allows a maximum force of 50 N, and you can directly apply resistance or lighten it as per your training requirements.
---
Although the trainer has a small footprint of just 675 x 650 mm (26.6" x 25.6"), it provides a sturdy ride and is highly stable. Its smaller dimensions and foldability make it easy to store. Further, the multifunctional front wheel support also doubles as a handle, making carrying the trainer much more convenient and ensuring a natural cycling position.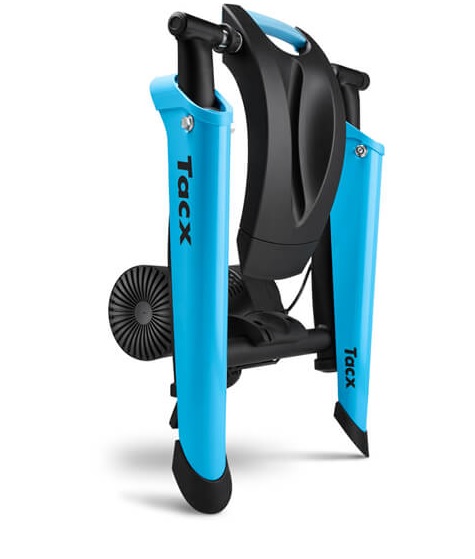 ---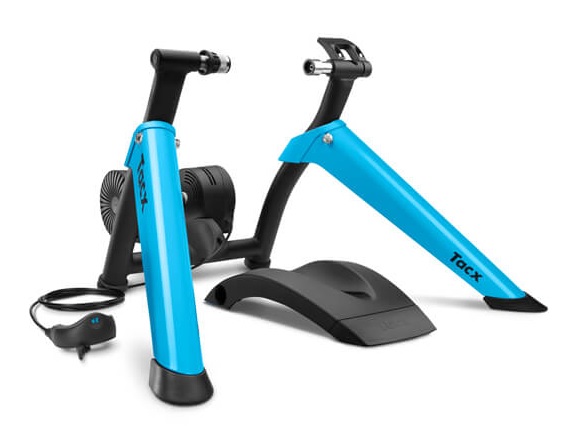 A simple lever on your handlebar lets you control the resistance; You get 10 levels, and the maximum resistance can be up to 1,050 watts. The trainer is compatible with speed sensors, tracking how far and how fast you're riding. Further, you can enhance the entire training experience by pairing the device with some of your favorite apps.
TOP 10 KEY FEATURES:
| | |
| --- | --- |
| Physical Dimensions: | 26.6" x 25.6" (675 x 650 mm) |
| Folded Dimensions: | 22.2" x 16.1" x 9.7" (565 x 410 x 245 mm) |
| Weight: | 18.8 lbs (8.5 kg) |
| Height: | 16.1" (410 mm) |
| Control By: | Handlebar resistance lever with 10 positions |
| Magnets: | 2 x 8 permanent ferrite magnets |
| Electrical Requirements: | No Power Required |
| Flywheel: | 3.5 lbs (1.6 kg) |
| Mass Inertia: | 20.2 lbs (9.2 kg) |
| Max Brake Force: | 50 N |
Included in the box:
Booster Trainer
Front wheel support
Quick release for road bikes and mountain bikes (5 mm)
1-month Tacx Premium software
1-month Zwift membership software trial
Payment & Security
Tacx Boost Cycling Trainer Base Version