Description
Apple AirTag is a small accessory with which you can find lost equipment in just 1 click.
With Apple apps, people no longer have to worry about losing hardware. It also applies to equipment and accessories. This new small track disc fits in a wallet or tablet case.
Wherever AirTag is located, people can find it using the mobile app. They just need to have a smartphone or tablet. When they can't find their accessories, people should use it to turn on audio from the built-in speaker or just say "Hey Siri, find my key".
The manufacturer will offer the option to view notifications on the Apple Watch and full search feature with smartphones. If your item is really lost, you can even use Apple's larger Find My Network feature to find it. Of course, this is a really useful feature.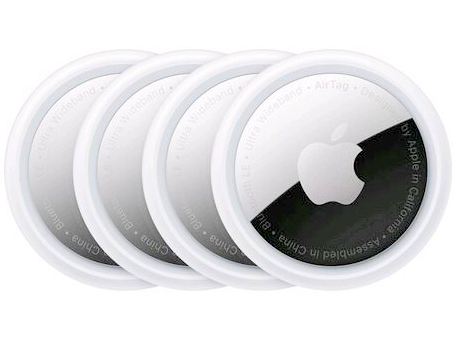 ---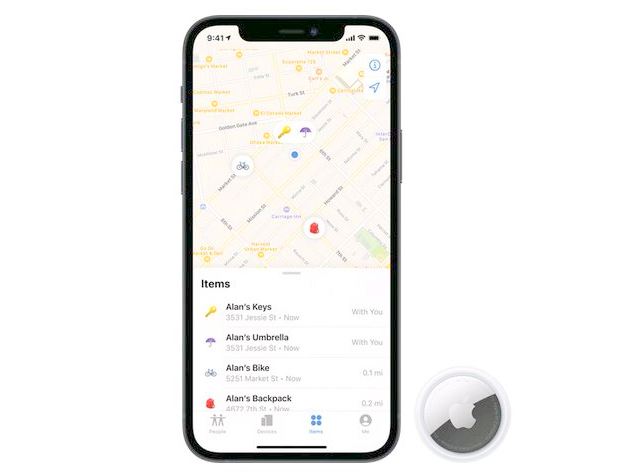 Our Take on the Apple AirTag (4-Pack):
When you turn on lost mode, you can be aware of where it was last located on the Find Me network. It also gives you the option to share contact information with people. Anyone with an NFC-enabled device can tap AirTag to view their contact information.
Data and component security is extremely important to Apple developers. When you use the Find network to track an item, the entire process is anonymous and all data is encrypted. In addition, location data is never stored in the memory.
---
If your AirTag is really lost and isn't there, don't worry. With Apple's Network, people can track their accessory and find it when they need it. Any nearby Find My device can receive the Bluetooth signal. This means that someone's iPhone, iPad, or Mac can be used to help you find your important items.
If you have an iPhone 11 or iPhone 12, the ultra-wideband technology allows you to use the precision search feature that helps you identify the exact location of AirTag and track it. A large arrow will appear on the screen indicating the direction of the tablet and the exact distance from you.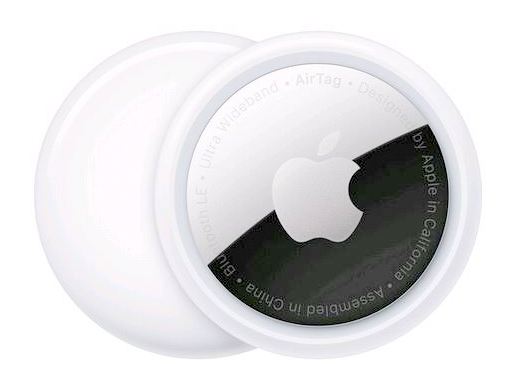 ---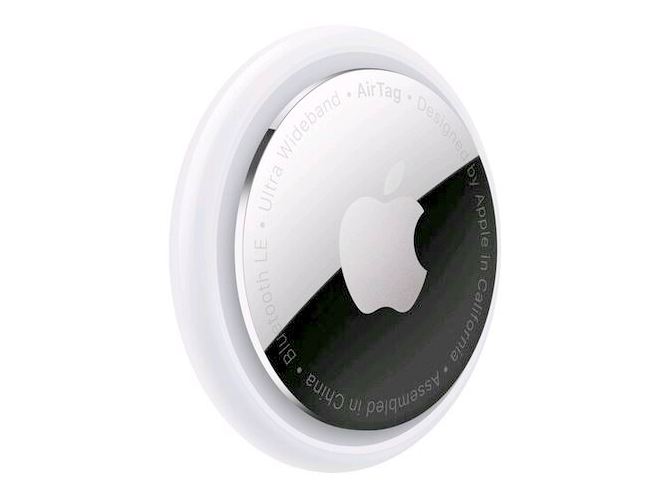 If the AirTag is accidentally or intentionally dropped on your bag or belongings, Apple has a feature that prevents you from performing unwanted tracking. Your device will detect an AirTag and send you an alert. If you continue to travel with it or can't find it, the mobile app will automatically start playing a sound to help you do it. Order this accessory today so you never have the problem of losing your important items.
TOP 10 KEY FEATURES:
| | |
| --- | --- |
| Manufacturer: | Apple Computer |
| Date First Available: | April 20, 2021 |
| Color: | White |
| Are Batteries Included: | Yes |
| Item Dimensions LxWxH: | 1.26 x 1.26 x 0.31 inches |
| Map Type: | Worldwide |
| Compatibility: | Bluetooth |
| Size: | 4 Pack |
| Batteries: | 4 Lithium ion batteries required (included) |
| Item Weight: | 0.39 ounces |
Included in the box:
Payment & Security
Apple AirTag 4 Pack