Description
Apple iPhone XS Max Leather Folio (Red) offers maximum protection to your smartphone so that you can get value for your money. Some of its highlights include Specially-tanned European Leather, Scratch, and Shock prevention, Microfiber Lining, Wireless Charging Support, just to mention a few.
It is produced from high-quality European leather, tanned, and specially finished for optimum effectiveness. You will like its close-fitting for your device, which makes it comfortable to use at all times.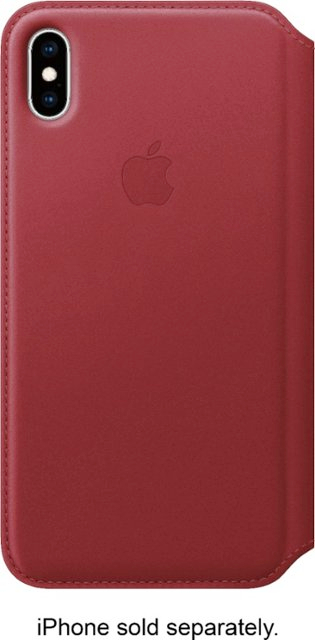 ---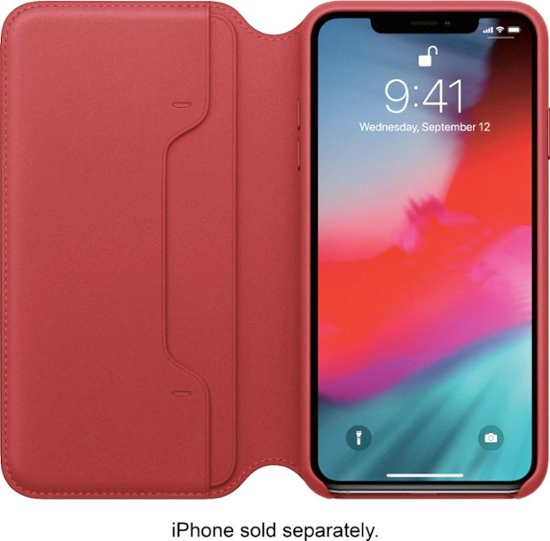 Our Take on the Apple iPhone XS Max Leather Folio (Red):
The Apple iPhone XS Max Leather Folio (Red) features a microfiber lining, which guarantees perfect preservation of the finish of your smartphone. It offers extra space to keep your cards, bills, and small notes, hence, you can rely on it for optimum flexibility.
---
Besides, this leather case absorbs shocks from bumps as well as knocks, and repel scratches, hence, it is one of the most coveted leather cases in the market right now. With its support for wireless charging, you don't need to remove it when charging your phone.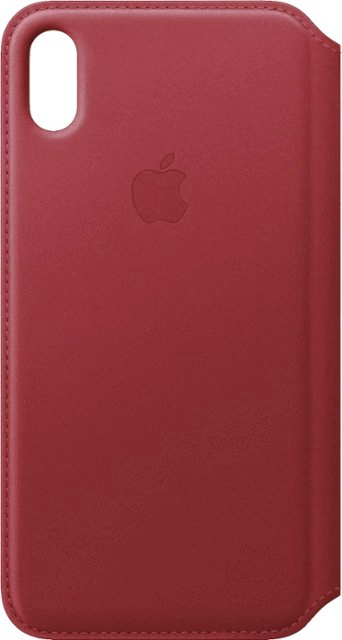 ---

Its lightweight is a standout feature, meaning that it does not add too much weight to what you will have to carry. It is compatible with Apple iPhone XS Max smartphones, and you are sure of getting value for your money.
TOP 5 KEY FEATURES:
| | |
| --- | --- |
| Material: | Leather, microfiber |
| Color: | Red |
| Compatible Phone Model: | Apple iPhone XS Max |
| Dimensions: | 7.2 x 0.7 x 4.1 inches |
| Weight: | 3.53 ounces |
| Included in the box: | 0 |
Included in the box:
Apple iPhone XS Max Leather Folio (Red)
Payment & Security
Apple iPhone XS MAX LE FOLIO RED-ZML