Description
Canon CN-E 50mm T1.3 L F Cine is a magnificent lens that goes well with Cinema Cameras. The sharpness and clarity of images make it irresistible and worth buying!
Canon CN-E 50mm T1.3 L F Cine Lens is reliable for professional shooting environments. This Canon Cinema Prime is the best choice for serious cinematographers. When one searches for a good quality lens, Canon lenses always top the list. Using the Canon CN-E 50mm assures clear images. Canon Prime lenses have always evolved to carry high-end digital motion imaging. It never fails to display the true colors and satisfy your expectations.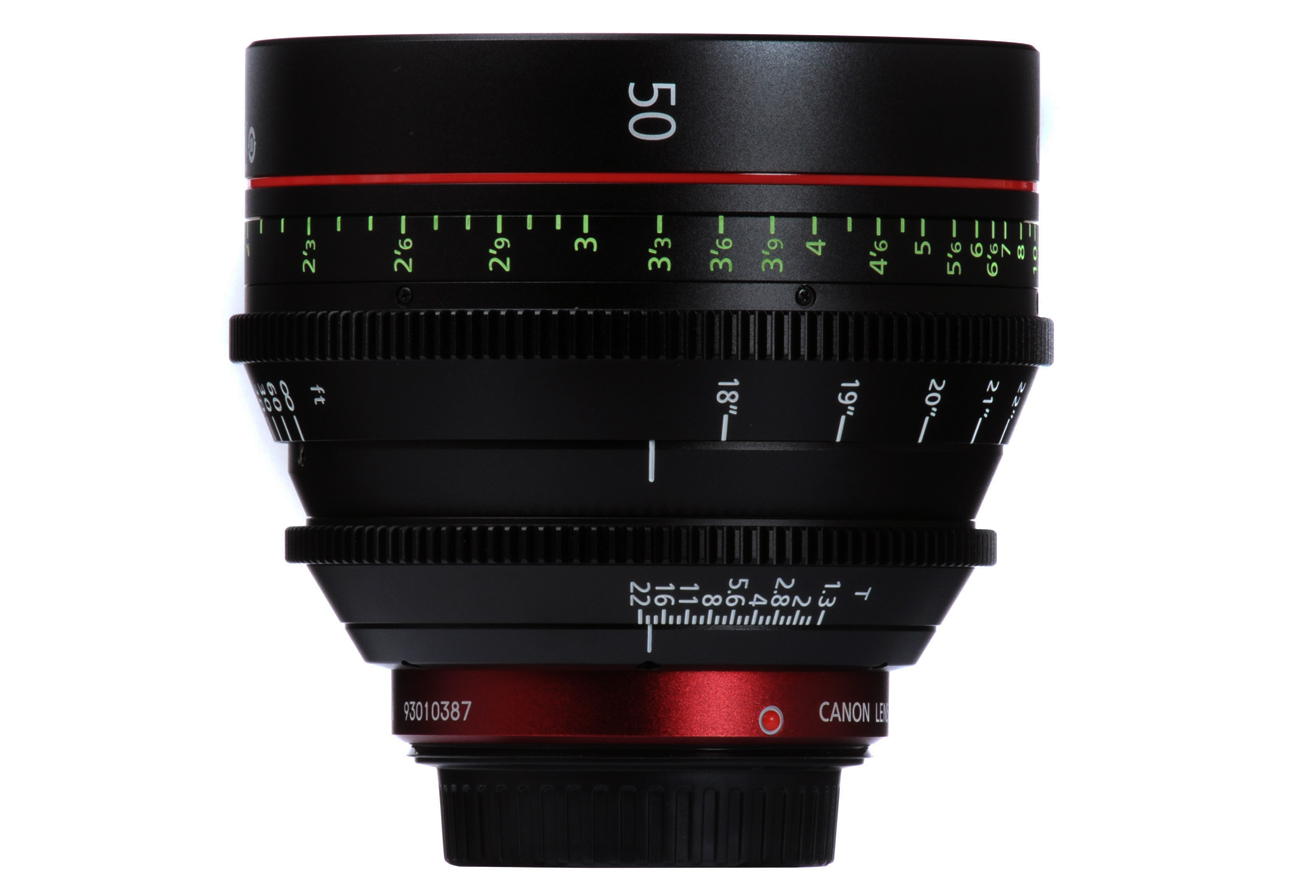 ---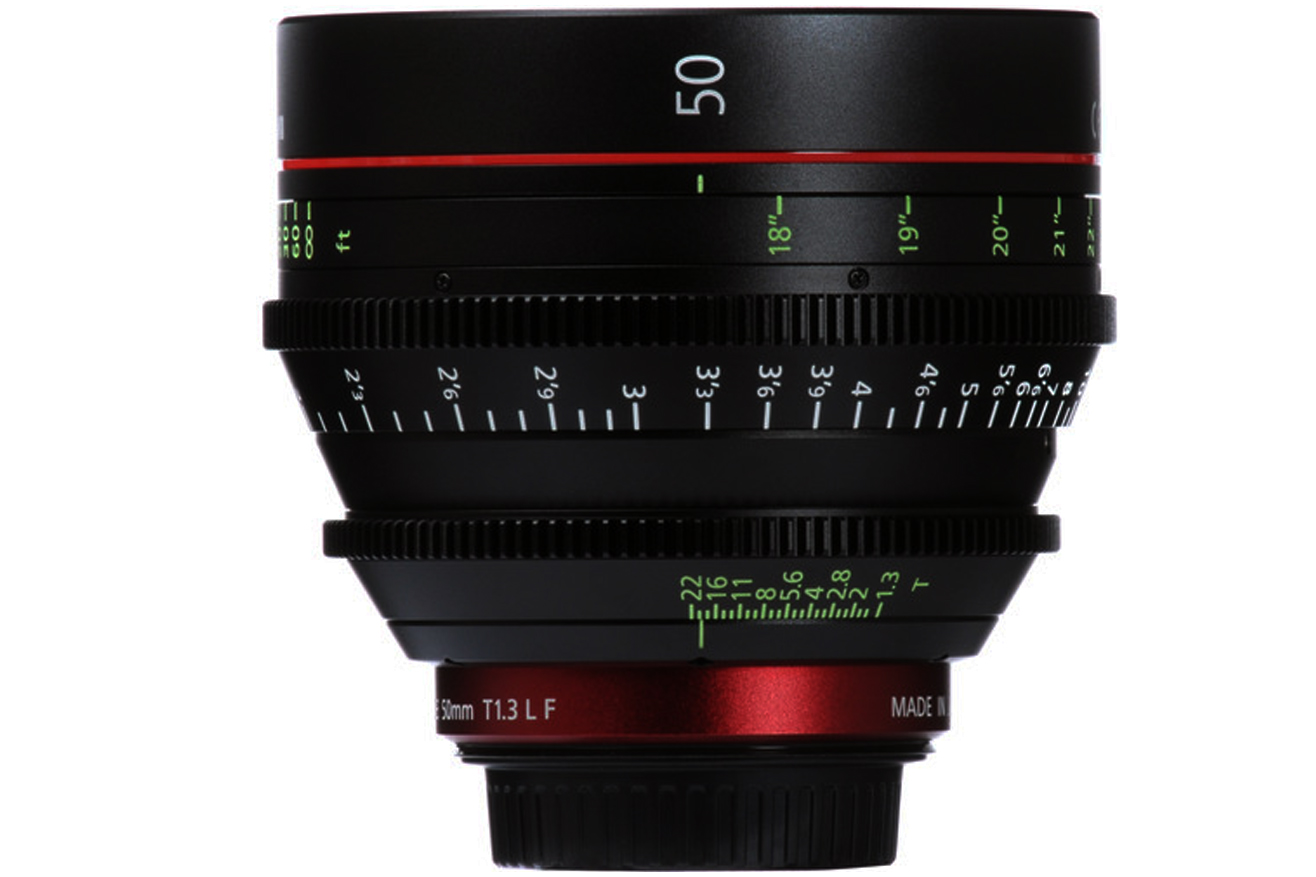 Our Take on the Canon CN-E 50mm T1.3 LF:
Canon CN-E 50mm T1.3 L F Cine Lens is characteristically a lightweight, compact, fixed focal length lens. It is designed with an EF mount incorporated for cinema use. The lens can be used for standard width range applications and fits with Canon C-Series cinema cameras like C100, C300, and C500 and full-frame EOS DSLRs. It is also suitable to be used with any movie-making camera that allows EF mount lenses. Whether you use an HD Canon EOS DSLR camera or in 4k using an EOS C500 digital cinema camera, the cinema prime will enhance the image quality, contrast, and color fidelity of the cinematic masterpiece. The lens also presents eye-catching 4k image quality.
---
Along with the fast aperture of 1.3, the Canon CN-E 50mm T1.3 L F Cine Lens creates impressive bokeh and beautiful circular highlights. The lens allows higher-level stills in low light and removes the stress of working in a dark environment. It has a round diaphragm with 11 blades which permits a blurry circular background with an attractive look. Additionally, the iris ring is mechanically controlled with no click stops, ensuring smooth exposure adjustments while recording. Being super-smooth and step-less also are noteworthy features of the lens. And the highlighting characteristic is that it has a manual diaphragm. Moreover, if it is used with DSLRs, it provides an accurate handle.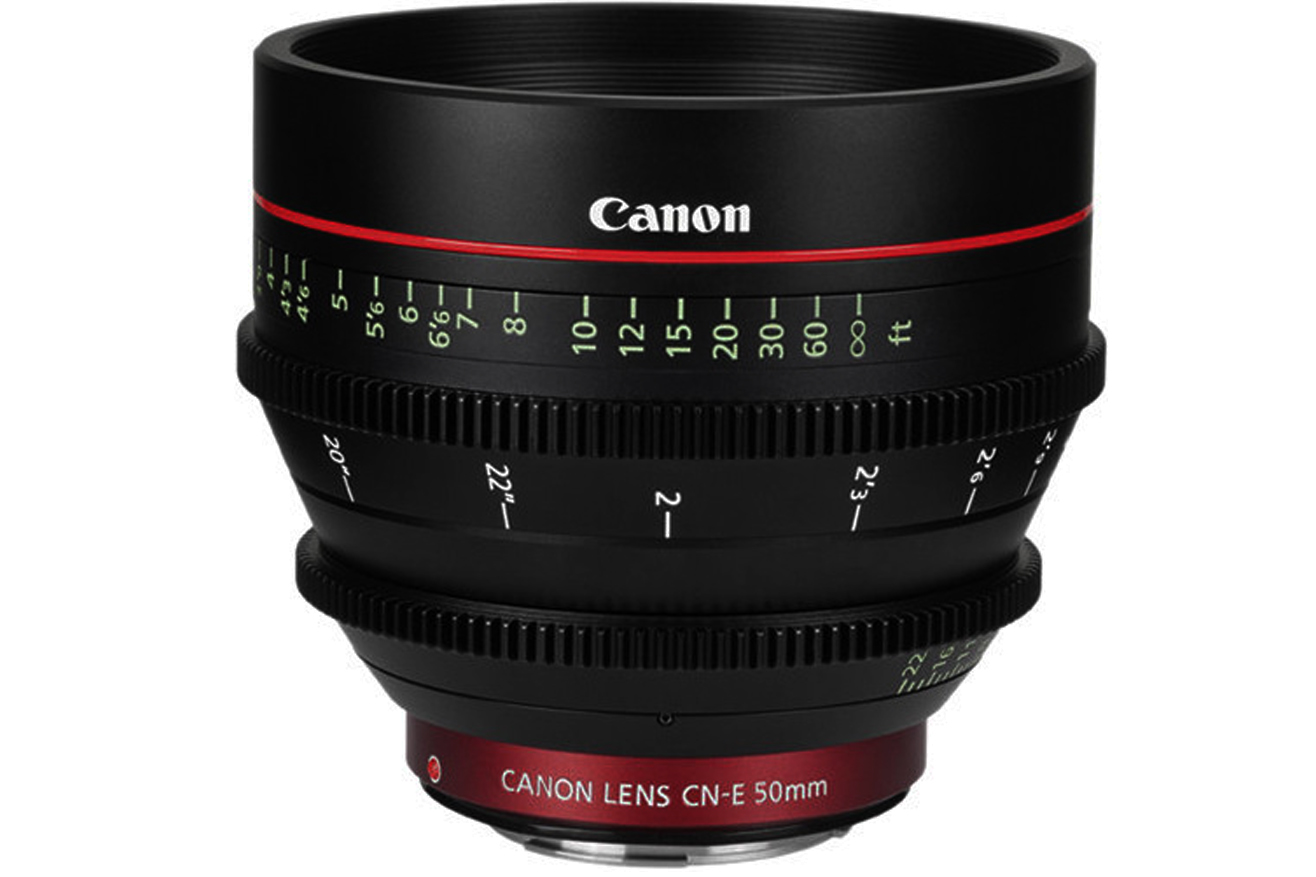 ---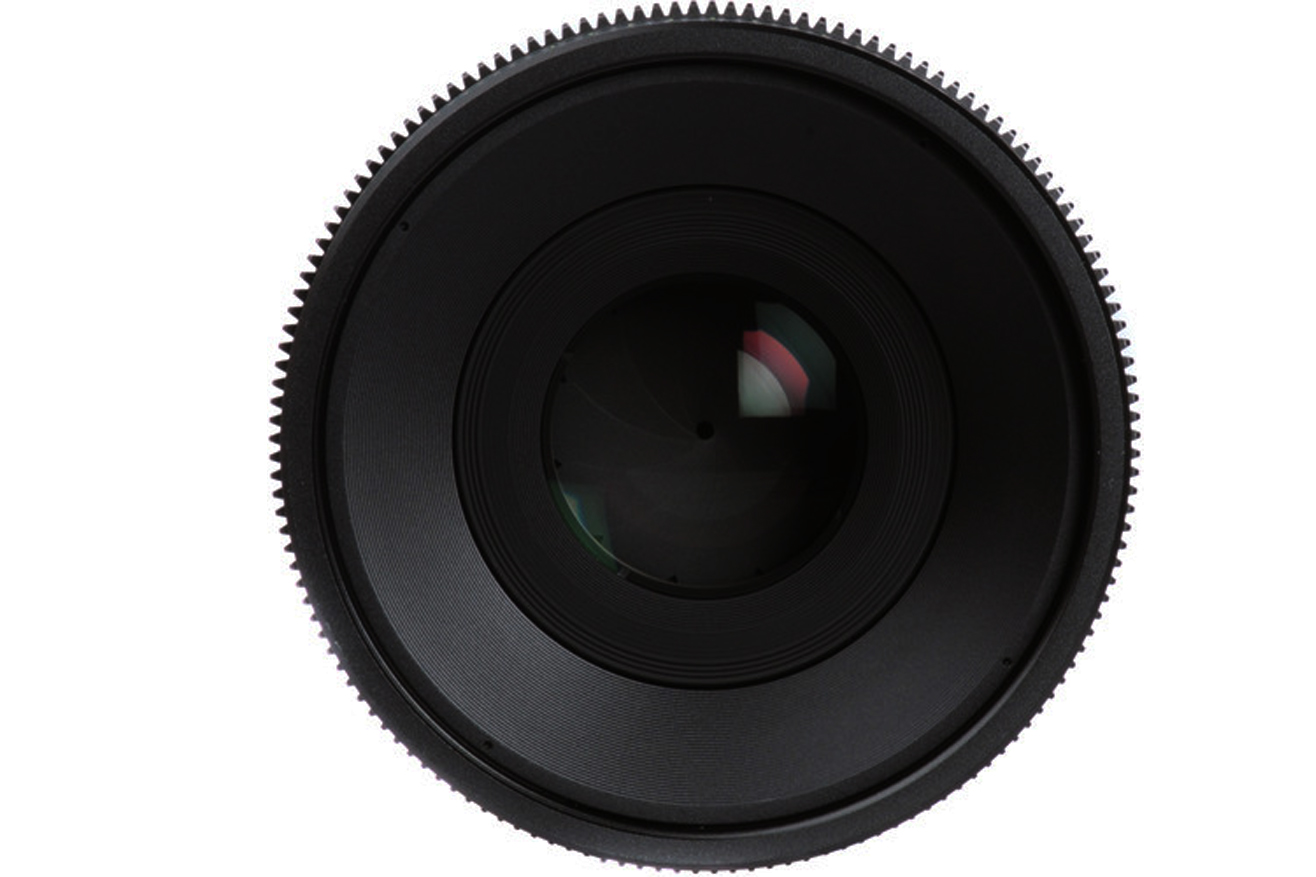 Canon CN-E 50mm T1.3 L F Cine Lens was complemented by two other lenses - CN- E 24mm and CN-E 85mm. These three can be reciprocated with one another as they share some identical features like the same front diameter, form factor, optical design, placement of gear rings, and mechanical construction. It is a lens with 300° barrel rotation. It weighs 1.1kg and has dimensions of 4.66 x 4.66" (W x H). The length is 4"/10.2 cm. The price is reasonable, considering the functions of the lens. Each Cinema Prime is water and dust resistant as it is facilitated with gaskets and seals, which makes it favorable for shooting even in severe conditions.
TOP 10 KEY FEATURES:
| | |
| --- | --- |
| Focal Length: | 50 mm |
| Lens Mount: | Canon EF |
| Format: | Full Frame |
| Maximum T-Stop: | T1.3 |
| Diagonal Angle of View: | Super35: 47.9° |
| Minimum Focus Distance: | From 18" / 45.7 cm |
| Iris Blades: | 11 |
| Front Diameter: | 114 mm |
| Suitable for: | Movie-making cameras |
| Diaphragm type: | Manual |
Included in the box:
Canon Cine lens - CN-E 50mm T1.3 L F
Payment & Security
Canon CN-E 50mm T1.3 L F Cine Lens