Description
The Canon EF-M Lens Adapter Kit for Canon EF/EF-S Lenses gives you the perfect fit! It also preserves functionality and corrects lens aberration!
The Canon EF-M Lens Adapter Kit works like a dream no matter what type of EF or EF-S lenses you bring in front of it. The adapter lets you attach your lenses to your EOS-M mirrorless digital cameras with an EF-M lens mount without making your shots and recording lose even an iota of their quality. Instead of always buying new lenses for your new cameras, you can invest in this Canon Adapter and get to use all your oldest and best lenses by just popping them onto the lens! It is really easy to attach and smooth to use, which acts as a big advantage.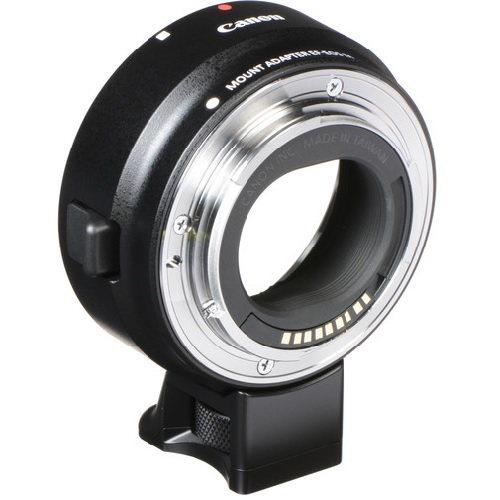 ---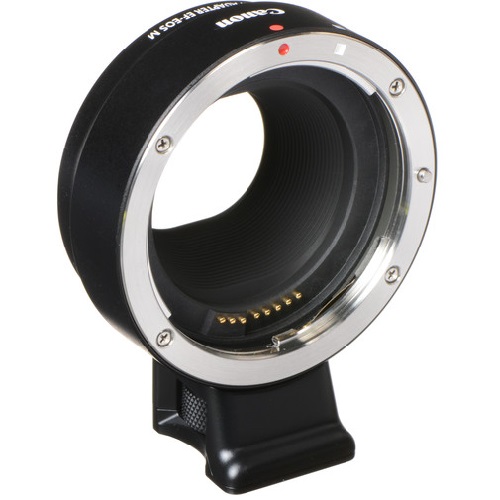 Our Take on the the Canon EF-M Lens Adapter Kit for Canon EF/EF-S Lenses:
The Canon EF-M Lens Adapter Kit is adaptable and adjustable with all the functionality of lenses, such as image stabilization or autofocus. So you don't have to worry about any sort of interruption or sacrifice any function just because you use the adapter. It comes with a camera mount and lens mount in the construction to accommodate a wide range of compatible lenses and cameras seamlessly. The convenience and useful features it provides make it a steal deal for all the photographers out there, regardless of whether they are amateur or professional. It increases the utility and versatility of your lenses to a significant extent.
---
The Canon EF-M Lens Adapter Kit is quite rugged and durable in feel as it isn't made up of glass but with full metal construction instead. The tripod mount is also a great addition to the kit as it can give a firm grip and adds a great touch to the whole kit. This Canon Adapter lets you use vintage prime lenses and even the L Series Canon lenses, which is like a dream come true for so many photographers out there looking for a way to use these lenses!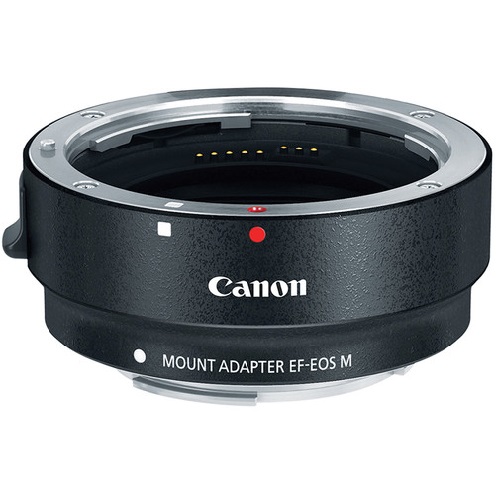 ---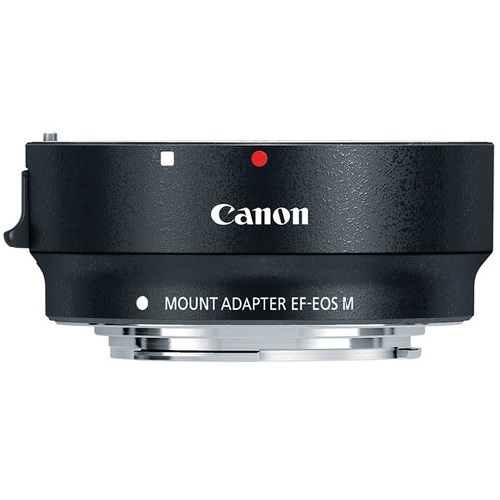 The Canon EF-M Lens Adapter Kit is the best adapter out there which serves at the highest of quality that there is and acts as a soulmate to all your lenses no matter how old or new they are. The Canon Adapter is feature-packed and the easiest to use. You may not even read the manual to master its operation and functions. It delivers terrific pictures, whether your application is for travel, food pictures, still life, formal portraits, or sceneries. It's a jackpot at its current pricing and one that anyone can hardly afford to miss.
TOP KEY FEATURES:
| | |
| --- | --- |
| Camera mount | Canon EF-M |
| Lens mount | Canon EF/EF-S |
| Compatible cameras | Canon EOS-M mirrorless digital cameras |
| Camera Cover | R-F-3 |
| Compatible lenses | EF/EF-S |
| Tripod mount | Yes, detachable |
| Adaptable with camera functions | Yes |
| Form Factor | Mirror-less |
| Body construction | Metallic |
| Batteries required | No |
Included in the box:
Canon EF-M Lens Adapter Kit for Canon EF/EF-S Lenses
RF-3 Body Cap for Canon EOS Camera
EB Lens Dust Cap for EF-M Lenses
Instruction Manual
Display Box
Payment & Security
Canon EOS M Mount Adapter