Description
IMPORTED
If you are looking for a model for everyday use, the Canon EOS R is the right choice. The magnesium alloy body, built to withstand the most extreme conditions, is not the only advantage of this camera.
Canon designers have taken an important step in improving mirrorless cameras when they created new EOS R. Built with high-quality components, this equipment is the choice of many experienced photographers. New model with an updated lens mount, full-frame image sensor will be indispensable in any photo and video shooting conditions. When creating a unique and complex optical system of this camera, Canon engineering department has introduced the best innovative solutions. People will immediately notice it after the first shot. Anyone can buy this camera on our website today to make sure it is.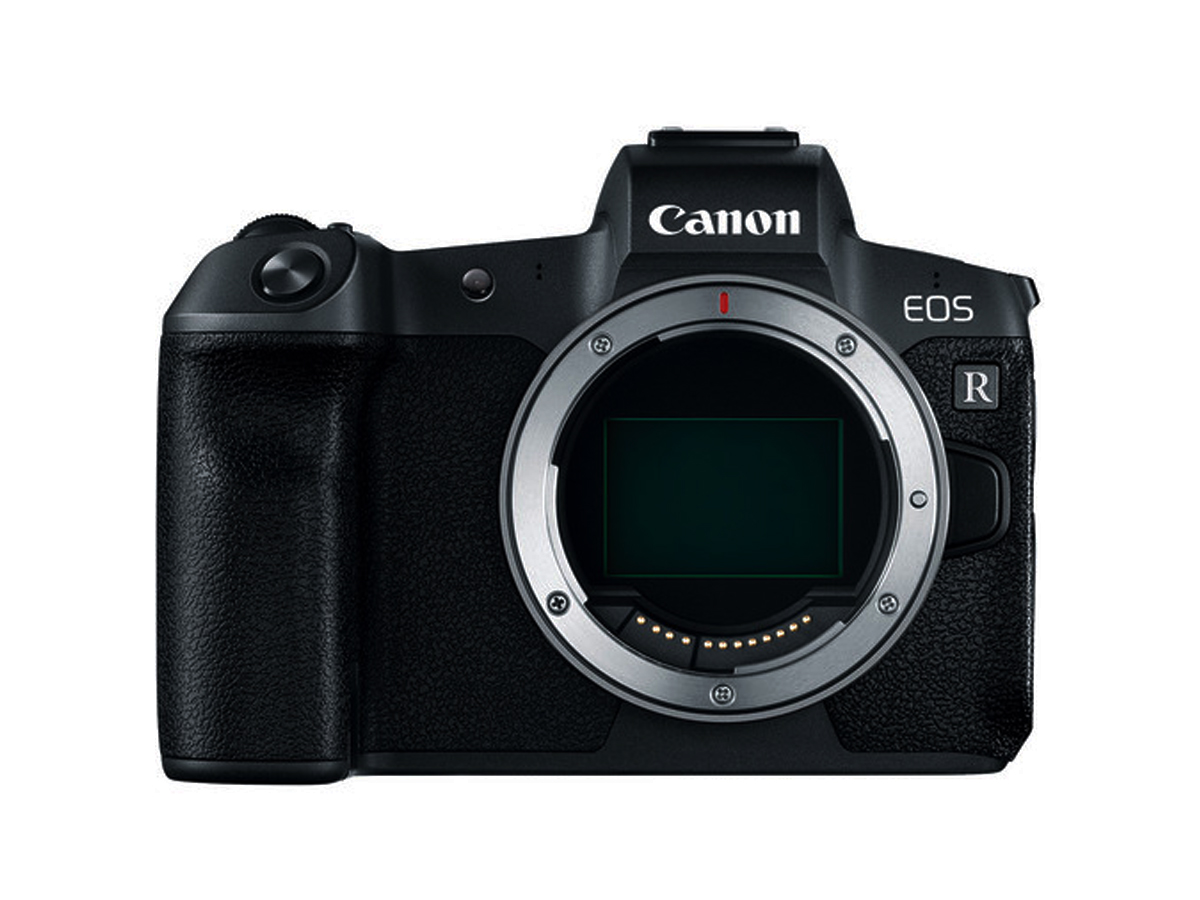 ---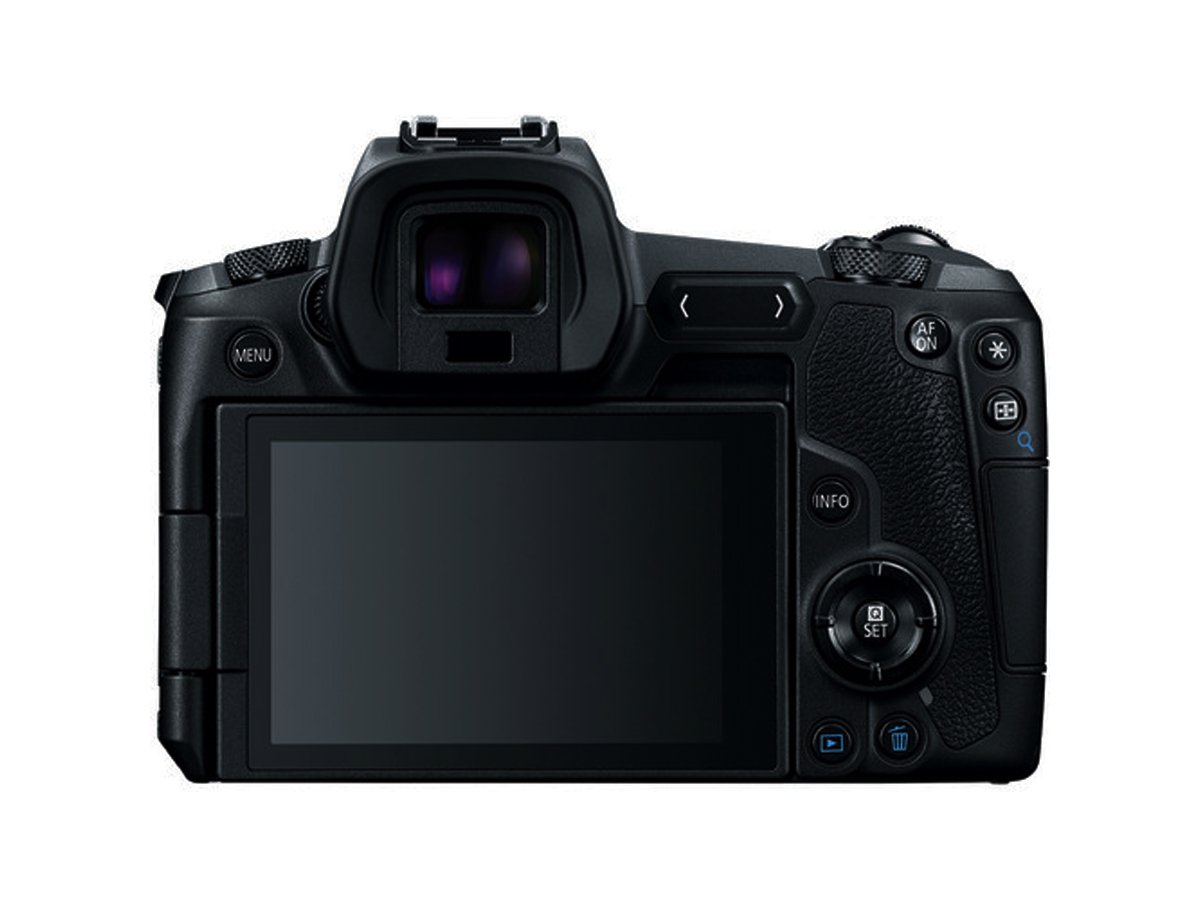 Our Take on the Canon EOS R Mirrorless Digital Camera:
By assembling a new model based on the new RF lens mount, the engineers who created the EOS R were keen to make the most of the new lens range. This manufacturer has introduced advanced optical technologies and the best electronics. If you are very meticulous in terms of checking the specifications, pay attention to the following:
This device has built-in Dual Pixel CMOS AF
Maximum resolution is 6720 x 4480
Built-in image stabilizer for video shooting
Supports JPEG, Raw formats
Aspect Ratio — 1:1, 3:2, 4:3, 16:9
---
The Dual Pixel CMOS AF system featured on this model uses 5655 selectable points for fast, accurate focusing. This means that every photo taken with the Canon EOS R will be as detailed as possible. People should also note that the manufacturer added an advanced focusing system that is also EV-6 sensitive allowing video to be shot in very dark conditions. Such performance is not always offered by other manufacturers. With this camera you will be recording UHD 4K videos. The new EOS R features a 30.3MP full-frame sensor. Thanks to the DIGIC 8 processor, the resulting photos do not have to be additionally processed on other devices.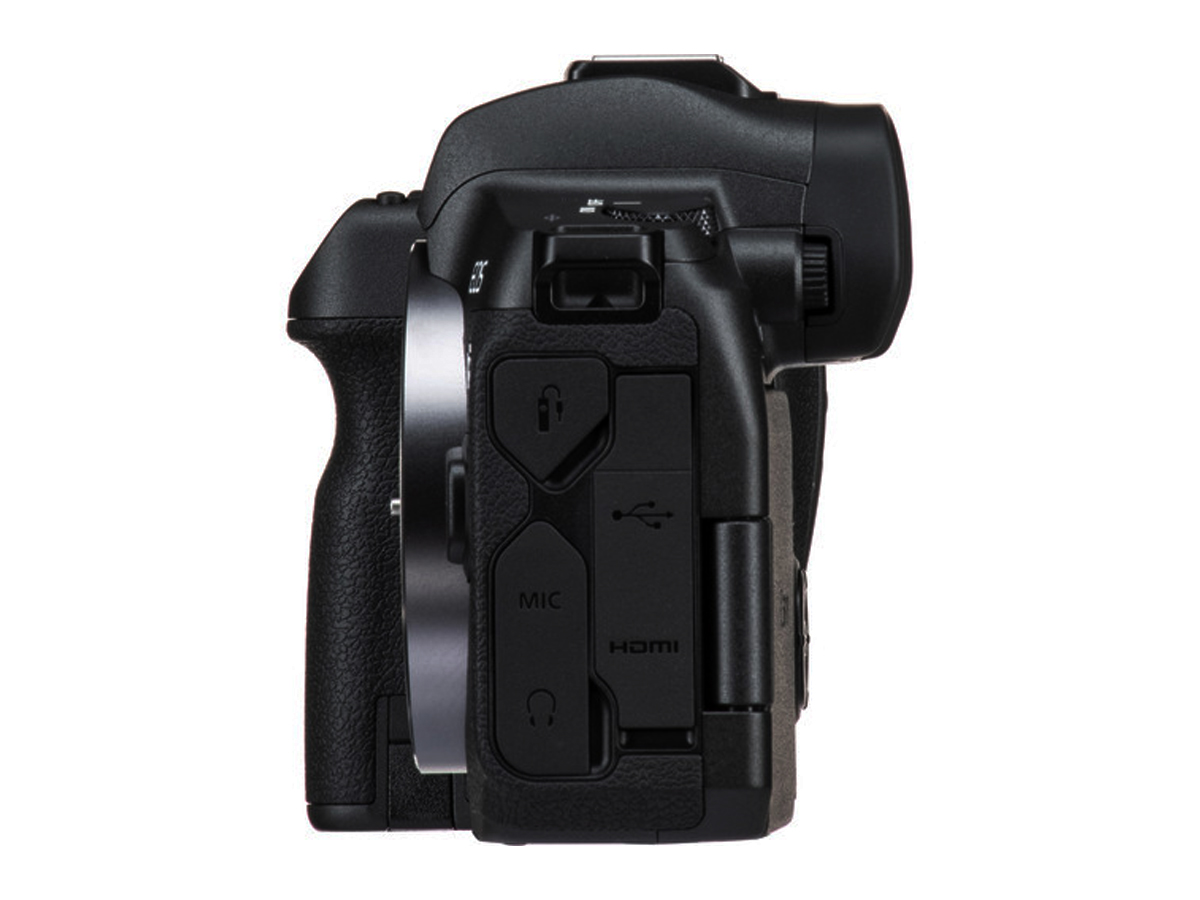 ---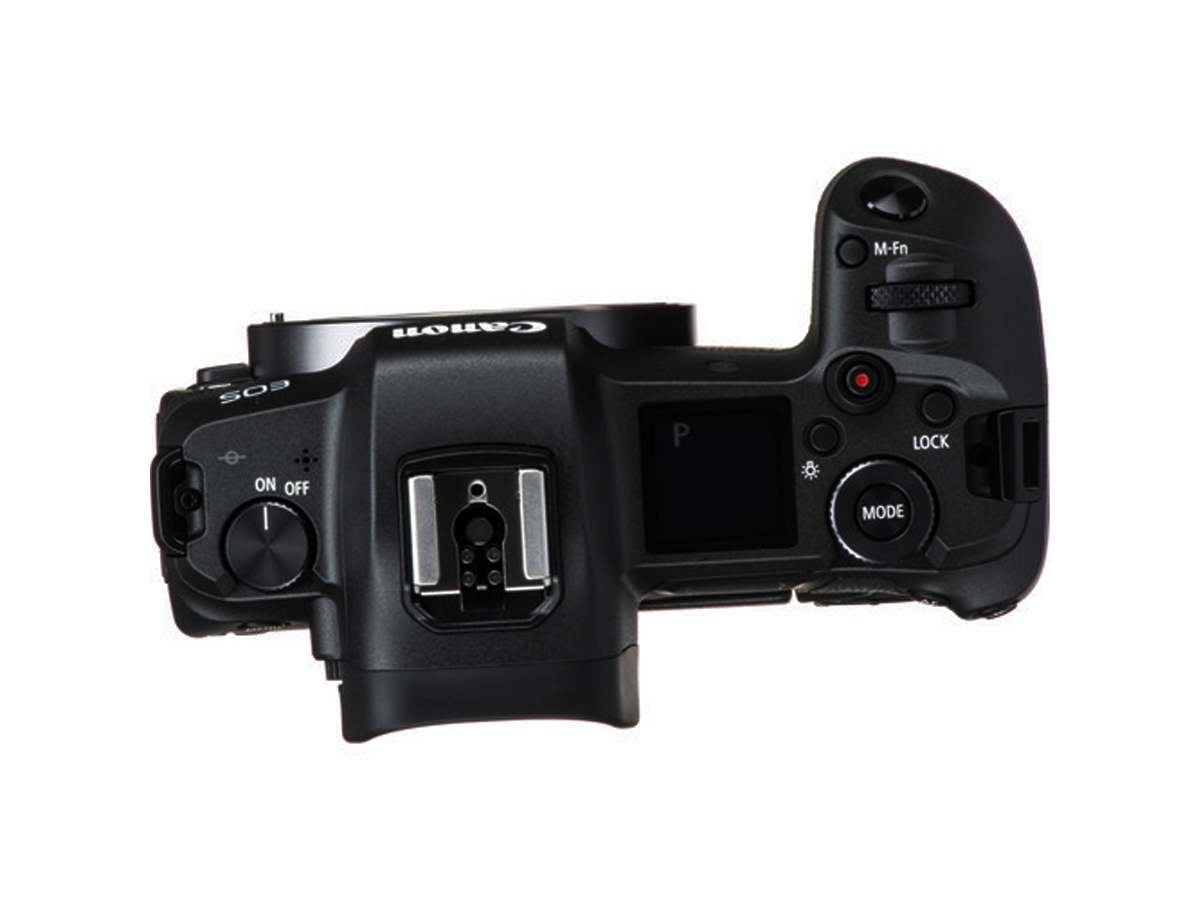 The manufacturer has provided a wide range of sensitivity for this model. By default, any photographer can set up to ISO 40,000 and also adjust high speed burst shooting up to 8 frames per second. Such functionality is complemented by Movie Digital IS, which has been added to minimize camera shake. This camera is equipped with a 3.69 million dots high resolution OLED electronic viewfinder. The large 3.15-inch 2.1 million-dot LCD touch screen is swivel design. This makes it easier to use the equipment. Canon designers always worry about the photographer's comfort and you can check it out for yourself.
TOP 10 KEY FEATURES:
| | |
| --- | --- |
| Megapixels: | 31.7 |
| Lens Mount: | Canon RF |
| Maximum Resolution: | 6720 x 4480 |
| Sensor Type: | CMOS |
| Sensor Size: | 36 x 24 mm |
| Image File Format: | JPEG, Raw |
| Bit Depth: | 14-Bit |
| Wireless: | Wi-Fi, Wireless |
| Viewfinder Size: | 0.5" |
| Weight: | 660 g |
Canon engineers have developed EOS R System adapters to ensure compatibility with third party lenses. Do you want to increase the quality and performance when attaching the EOS R to existing EF or EF-S lenses? If so, then you should buy this item.
The Canon EOS RP model with which people can use the MountAdapter EF-EOS R Kit is a professional model in a compact size with an ergonomic design. With such a device, any photographer often has to change lenses. This is especially true for people who specialize in macro shooting and pre-shooting. In such cases, the focal length and performance of the optical system are especially important. With this adapter, everyone will be able to customize such characteristics according to the tasks at hand. Interactiveness has always been important for people using Canon cameras.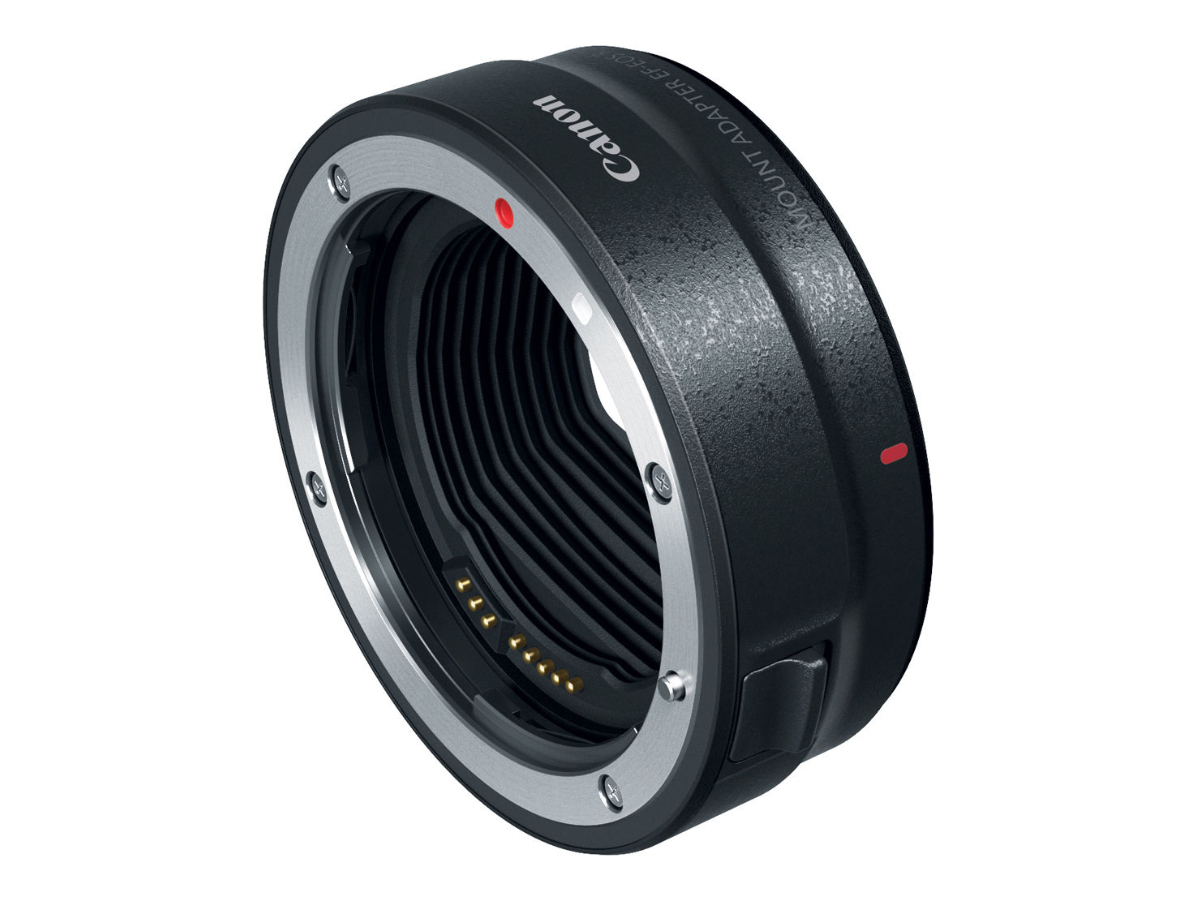 ---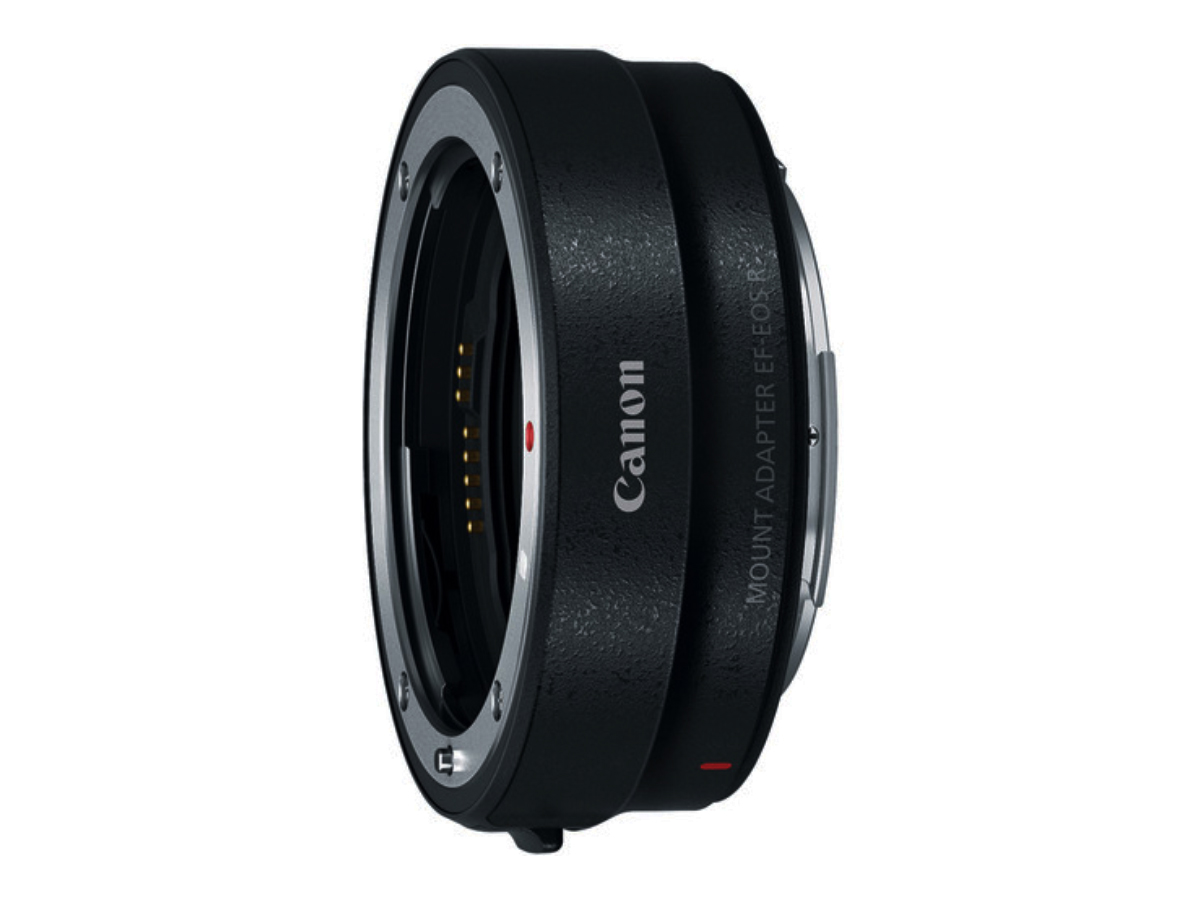 Our Take on the Canon Mount Adapter EF-EOS R:
Expand the range of compatible optical systems with this small adapter. It is a lightweight and compact element for attaching third party models. This simple adapter provides full autofocus and image stabilization. The attachment does not contain optical elements, which allows people to maintain the original optical quality of the installed lens. This product is dust and water resistant. This means that it's suitable for use in harsh weather conditions.
---
The Control Ring Mount Adapter is similar in design and functionality to the standard model, but additionally includes a lens control ring. The customizable ring can be easily found without taking the device away from your eyes, allowing tactile, manual control of various settings without the need for distraction from the shooting process. Among the main differences of this product:
Weight only 110 g
Dust- and water-resistant
Maintains AF and image stabilization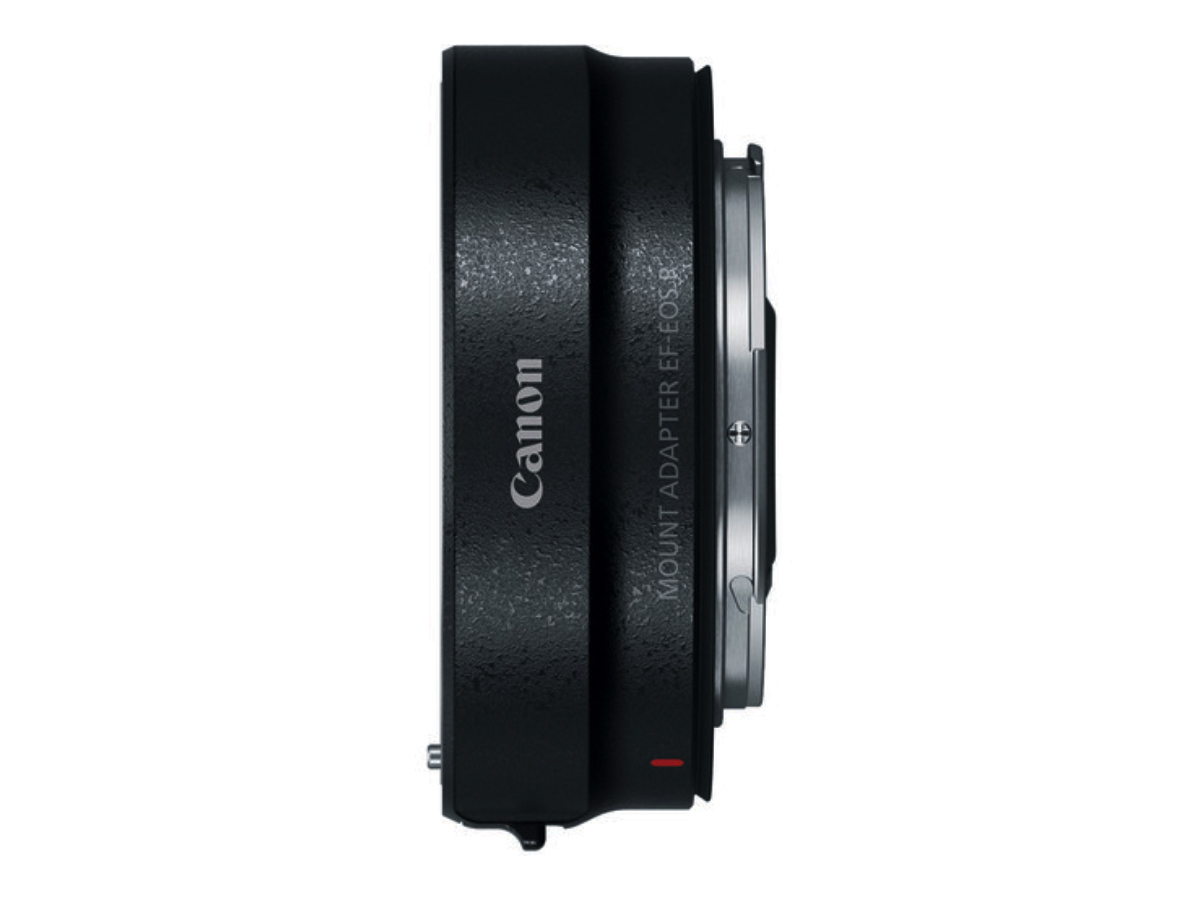 ---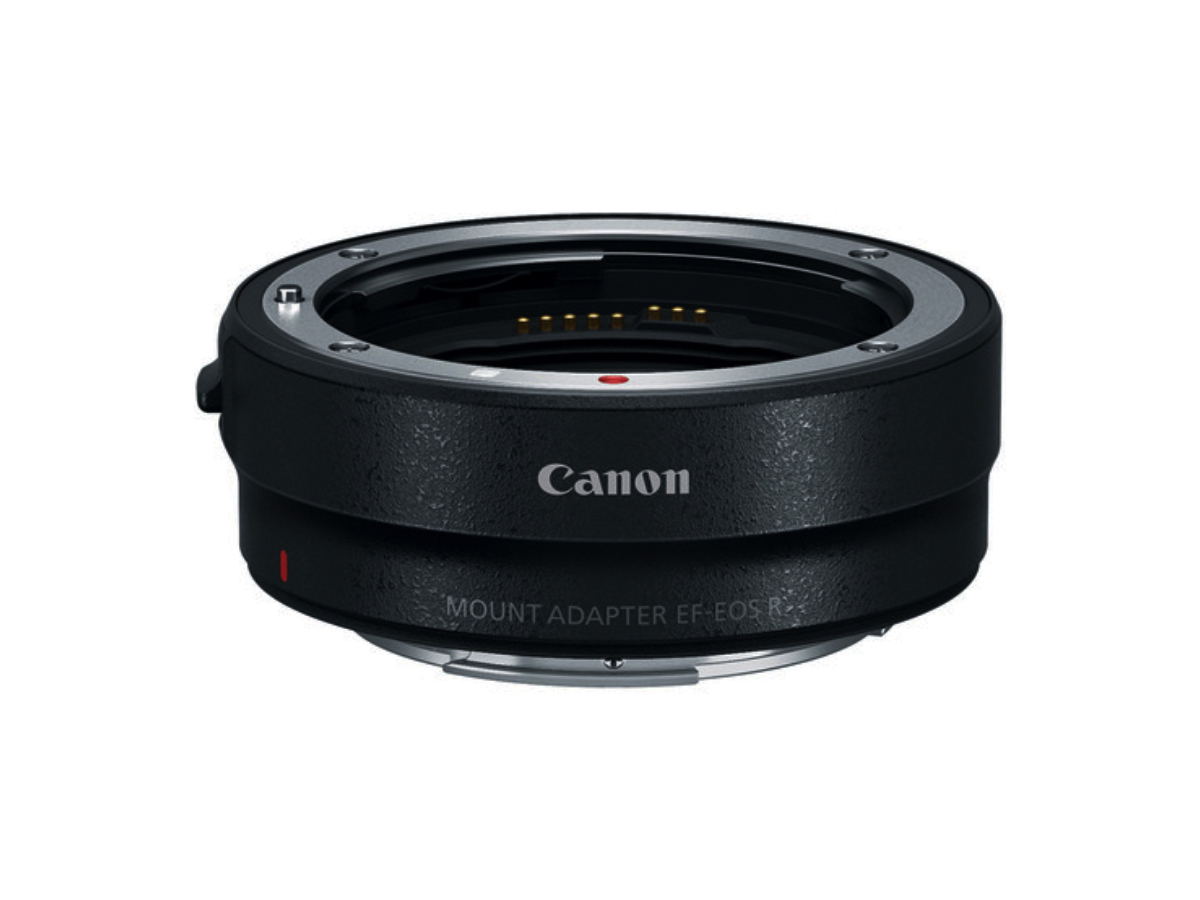 The control ring can be programmed. People can use a simple menu to adjust various parameters. We're talking about aperture and ISO sensitivity. With such a tool, photographers can adjust shutter speed, focal length, and other parameters. EOS R System adapters provide full compatibility with Canon's full line of EF and EF-S lenses, giving people the ability to use a wide variety of lenses. Don't miss the chance to improve the functionality of your camera by ordering this product on our website. Most of all EOS R owners who also have an EOS camera use such attaching.
TOP 10 KEY FEATURES:
| | |
| --- | --- |
| Camera Mount: | Canon RF |
| Lens Mount: | Canon EF, Canon EF/EF-S |
| Dust Resistant: | Yes |
| Water Resistant: | Yes |
| Optical Components: | Not Included |
| Retains Full Autofocus: | Yes |
| Retains Image Stabilization : | Yes |
| Maintaining The Original Optical Quality: | Yes |
| Dimensions: | ø: 71.2 x H: 24.0 mm |
| Weight: | 110 g |
Payment & Security
Canon EOS R Mirrorless Digital Camera w/Mount Adapter EF-EOS R