Description
Canon Speedlite 430EX III-RT is ideal for flash photography because of its Radio Wireless Flash Functionality, Metal Locking Foot Mount, Diverse Features & Intuitive Handling.
Canon Speedlite 430EX III-RT's most attractive aspects are its metal locking foot, guide number 141', diverse features & intuitive handling possibilities. The Speedlite offers Canon E-TTL / E-TTL II exposure control, standard, high-speed & second-curtain syncs, and wireless flash functionality. The built-in zoom is compatible with a 24-105 mm focal length. Additionally, the Wide-Panel and Bounce-Flash allow a variety of photography styles.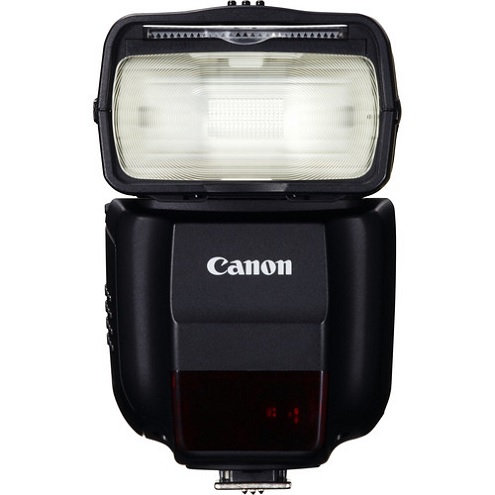 ---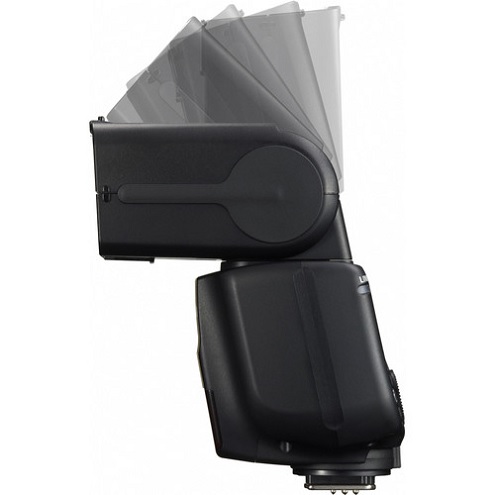 Our Take on the Canon Speedlite 430EX III-RT:
TThe bounce-flash functionality allows a maximum upward tilt of 90° and 180° swivel in the left and 150° and in the right directions. These enable photographers to capture the perfect lighting from different angles. Quick flash settings help high-speed flash photography by speeding up the flash duration and the recycle time. Further, the enhanced flash exposure compensation and light distribution settings allow you to achieve higher creative results.
---
The flash offers a very high guide number has a guide number of 141' at ISO 100 and 105mm. Further, it offers 8 personal functions and 10 custom functions which lead to the highest possible customization. With the wireless TTL flash function's help, the user can control exposure, even when it is not mounted on the camera. Along with that, it comes with the most coveted RT wireless flash, which allows you to sync 15 flashes simultaneously and through 15 channels.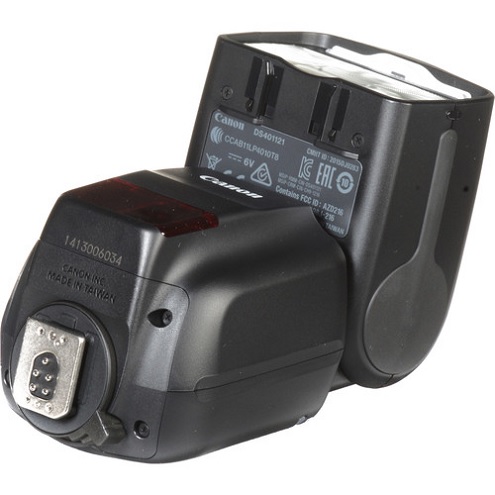 ---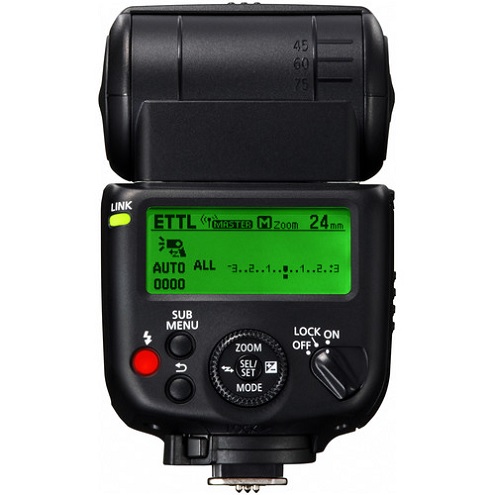 The flash possesses an intuitive rear LCD screen with a dot-matrix backlit display, enabling much better settings visibility. Further, durable and dust and water-resistant construction facilitate traveling photographers as the flash can withstand inclement weather conditions. Additionally, the included color filter and bounce adapter also provide flexibility in photography results.
TOP 10 KEY FEATURES:
| | |
| --- | --- |
| Guide Number: | 141.08' / 43 m at ISO 100 (105 mm Position) |
| Coverage: | Full-Frame, 24 to 105 mm, 14 mm (with Wide-Angle Adapter) |
| Angle of Coverage: | 23.3 to 84° & 114° (with Wide-Angle Adapter) |
| Bounce Head: | 0 to +90° |
| Swivel Head: | 330° |
| Power Range: | 1/1 to 1/64 |
| Recycle Time: | Approx. 0.1 to 3.5 Seconds |
| Exposure Control: | Canon E-TTL / E-TTL II |
| Flash Modes: | Hi-Speed Sync, Second-Curtain Sync |
| Flash Compensation: | -3 to +3 EV (1/3, 1/2 EV Steps) |
Included in the box:
Canon Speedlite 430EX III-RT
Canon Bounce Adapter
Canon Color Filter
Mini Stand
Speedlite Soft Case
Accessory Soft Case
Instruction Manual CD-ROM
Payment & Security
Canon Speedlite 430EX III-RT (International Model) (No Warranty)