Description
The EOS-1D WFT-E9A is a small device that simplifies the tasks of the photographer.
The EOS-1D X Mark III WFT-E9A is the piece of equipment many photographers are looking for. Such a device helps to speed up and simplify the transfer of photos and videos from the camera. This is what every professional needs. Of course, most photographers these days prefer to share footage. We're talking about people who love to travel and are always trying to film their best material. This product is no less useful for sports fans and bloggers who often broadcast videos. With the EOS-1D X Mark III WFT-E9A, each of them can take photos comfortably, regardless of the surrounding environment.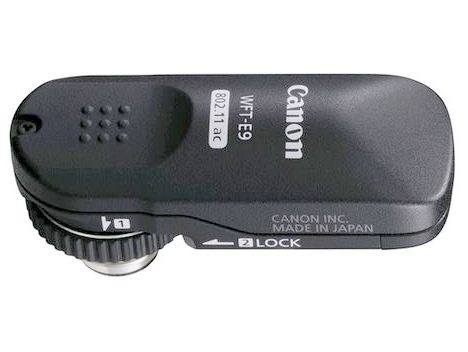 ---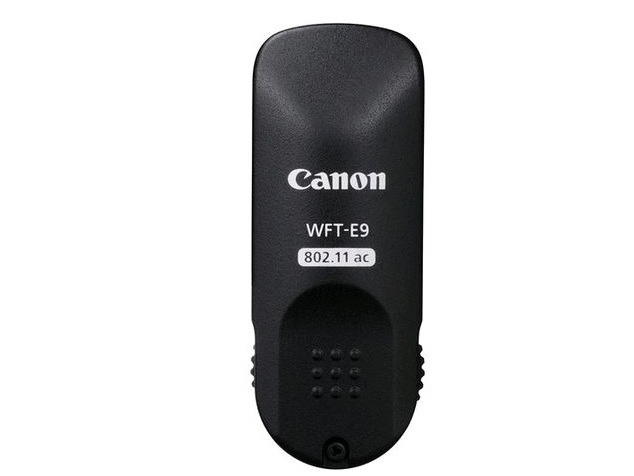 Our Take on the Canon WFT-E9A Wireless File Transmitter:
When using FTP transfer with Browser Remote, you can preview the live image. Even taking a photo from a distance, EOS Utility simplifies the process of creating various wireless configurations. For a wedding photographer, this functionality is critical. If you are tech-savvy, take a look at the following:
Image sharing is possible via FTP, EOS Utility, or Browser Remote (WFT server)
Canon engineers have developed the best user-friendly interface to make it easy to create wireless configurations of any complexity
This device has a compact, durable and lightweight body with protection from dust and water
---
Canon engineers always create cutting-edge equipment. With support for wireless LAN and compatibility with 2.4 and 5 GHz frequencies, you can quickly and safely transfer everything from continuous raw sequence files after HDR content to 4K video. This is good news for any streamer. In addition, the WFT-E9A has dust and weather-resistant design. Shooting in extreme conditions, people don't have to worry about the equipment being demanded. Perhaps this is one of the main reasons for the high demand for this device. Thousands of photographers could not do without the EOS-1D X Mark III WFT-E9A and they write about it in their reviews.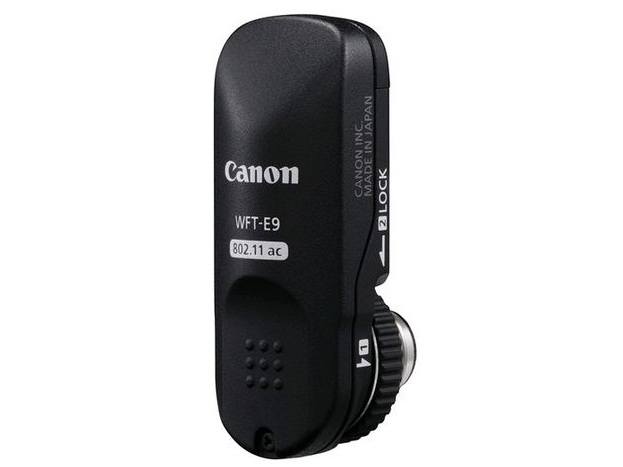 ---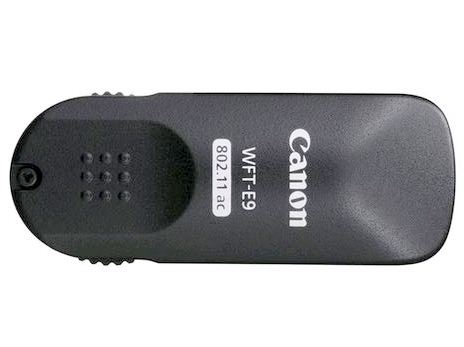 This tool is used by many avid photographers who want to speed up processes and save time in post-processing. With fast data transfer rates, enhanced versatility, and an improved user interface, the WFT-E9A makes it easy to set up wireless when taking photos in the studio and outdoors. This system is compatible with the new EOS-1DX Mark III camera, the WFT-E9A supports IEEE 802.11a. Order this hardware today to transfer RAW and HDR PQ HEIF files quickly and easily. With Canon equipment, you are unlikely to be disappointed in the quality of your photos.
TOP 10 KEY FEATURES:
Brand:
Canon
Model:
WFT-E9A
Compatibility:
EOS-1D X Mark III DSLR
Wireless Transfer:
2.4 GHz and 5 GHz
Supports IEEE 802.11ac:
Yes
2X2 MIMO:
Yes
Wireless LAN:
IEEE 802.11ac 2X2 MIMO/ac/a/n/g/b
FTP:
Yes
Dimensions:
2.5 x 6.4 x 3.3 cm
Weight:
45 g
Included in the box:
Canon WFT-E9A Wireless File Transmitter
Connector Cover
Case
Payment & Security
Canon Wireless File Transmitter WFT-E9A