Description
DJI Phantom Backpack with Six Outside Pockets, Great Convertibility, Water Resistance, Holding Spare Props, and Ideal for Phantom 4 / 4 Pro / 4 Pro+, Phantom 2 Vision / Phantom 2 Vision+, and Phantom 1 / Phantom 2 / Phantom 3 Quadcopter photographic drone
DJI Phantom Backpack is a spacious carrying accessory that can be used as a backpack or shoulder bag. Made up of Nylon, it is very durable and long-lasting. It is best for people who love traveling due to personal and professional reasons, but do not want to miss their laptops and Quadcopter. Specially designed for any Phantom model - original (Phantom 1, Phantom 2, Phantom 2 Vision/Vision+, Phantom 3, or Phantom 4), we are sure, it will take your travel experience to a higher level. Besides storing the phantom model, you also get enough space to carry other accessories.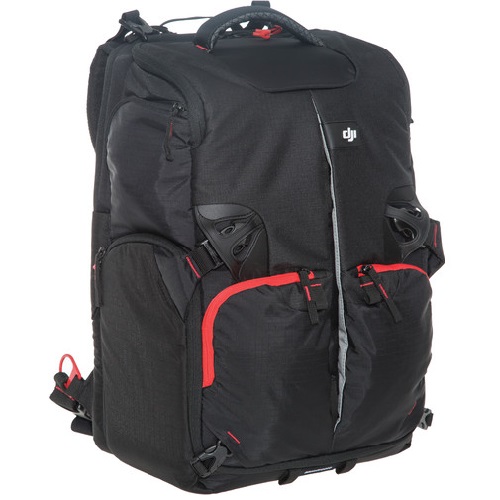 ---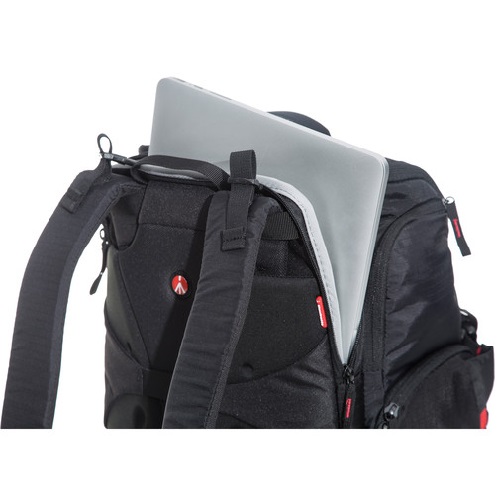 Our Take on the DJI Phantom Backpack:
DJI Phantom Backpack can also accommodate your laptop. You may use it for carrying your laptop with safety wherever you wanted to go. It can store laptops of size up to 15". Along with the laptop, you can also carry other related accessories like adapter, cable, etc. It is water-resistant and may handle mild external shocks. You need not worry much about the safety of your investment while going on into unfavorable weather conditions. The water-resistant outer layer and additional rain cover give added protection from water. Inside the backpack, the company has added protective cushioning for added safety to your device.
---
You get complete convenience and ease of carrying your devices. Holding on the back or shoulder, you get a luxurious and smart feeling. The design is elegant and it adds another dimension to your style. It has room for spares, batteries, and laptops. Place the spare props safely and in an organized manner with the space available for it. As everything can be kept well-organized in specific areas and compartments, you do not need to look through the whole bag while looking for a single spare. You can also carry up to five batteries and a charger.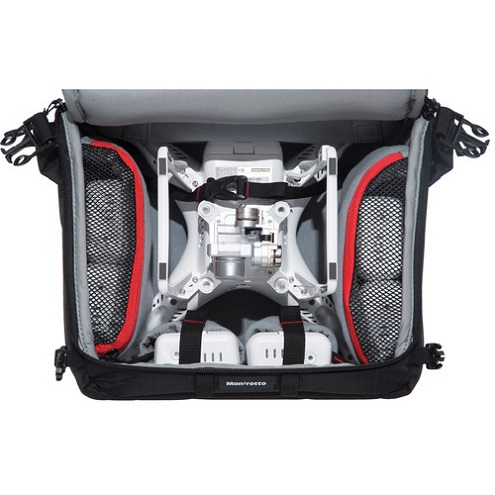 ---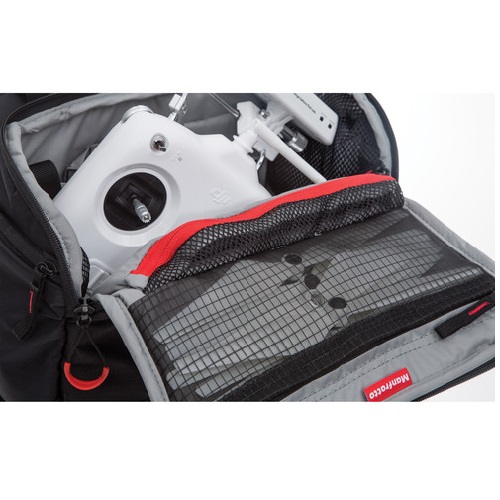 DJI Phantom Backpack is made with high-quality Nylon material that is regarded as one of the best tear-resistant fabrics. The maximum weight capacity is up to 7.5 kg; however you may carry other stuff beyond that limit. It is lightweight, and you can put plenty of materials inside. The inner body has soft foam material that gives a great feel and safe storage for your devices.
TOP 10 KEY FEATURES:
| | |
| --- | --- |
| Material: | Nylon |
| Item Weight: | 2 kg |
| Weight Capacity: | Up to 7.5 kg |
| Physical Dimensions: | 46 x 27 x 33 cm |
| Water Resistant: | Yes |
| Protective Cushioning: | Yes |
| No. Of Outside Pockets: | 6 |
| External Shock Proof: | Yes (Mild) |
| Tear-Resistant Fabric: | Yes |
| Designated Space for Laptop: | Yes (Up to 15" Screen Size) |
Included in the box:
DJI Phantom Backpack
Tripod Bag
Fixed Belt
Rain Cover
Payment & Security
DJI BC.QT.000002 Phantom Expandable Backpack, Black