Description
DJI Carrying Case for Matrice 210 Quadcopter with Polycarbonate material, Form compartment, Durable quality, and space for Apple iPad or CrystalSky Tablet, Charger Hub, Charger, Controller (1), Propellers (2), Batteries (6), Payload Containers (2) and other accessories
DJI Carrying Case is a must-have product for anyone who loves to explore places with their Matrice 210 Quadcopter. It is made with a polycarbonate material that makes it durable to a significant extent. You can use it as a transporting medium or as a storage medium as it suits both purposes. DJI has used its wide area of expertise and innovative thinking to make it, a valuable product for the user. If you are looking for a durable as well as a stylish carrying case, this product from DJI should get your first preference.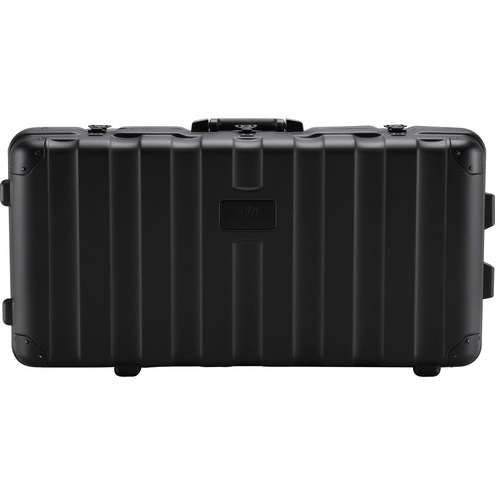 ---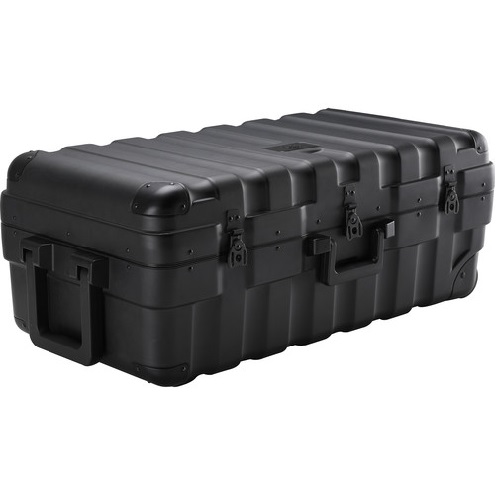 Our Take on DJI Carrying Case for Matrice 210 Quadcopter:
DJI Carrying Case for Matrice 210 Quadcopter has a sturdy design that is made to provide safety during your bus, train, car, or air travel. There is foam inside the case, which makes it capable of handling light to moderate pressure. You do not need to remain vigil all the time about the safety of your device; you can even throw the case with light momentum, and the case will tolerate the action. It has enough space to hold up to 6 batteries, 2 payload containers, one controller, charger hub, charger, 2 sets of propellers, and other important accessories. You will feel good to know that, it can also provide safety to your Apple iPad. There is space earmarked for iPad, giving you a stress-free traveling experience. Furthermore, you can also carry a CrystalSky tablet that is specially made for people using the Quadcopter. Please note, you can either carry an iPad or CrystalSky Tablet.
---
DJI Carrying Case for Matrice 210 Quadcopter is an easy-to-use product where you get separate compartment for holding all the important parts of your Quadcopter. You require disassembling the device for storing and carrying from one place to another via carrying case. The case is specially designed for Matrice 210 and there is space for various small accessories of different usages. This is one of the best cases available in the market and ensures safety to your device all the time.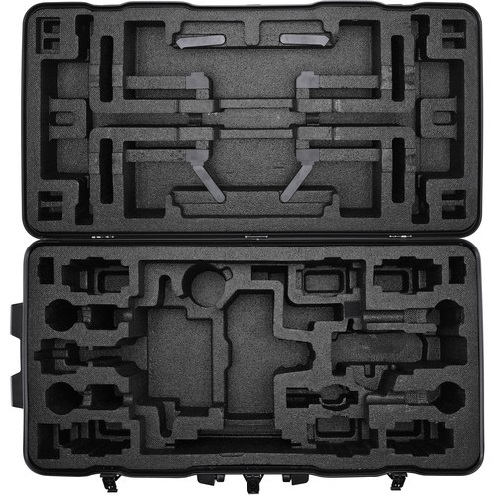 ---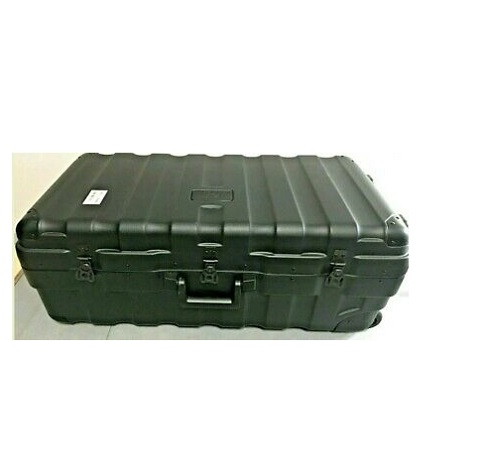 DJI Carrying Case for Matrice 210 Quadcopter comes with two side carrying handle that gives you the option to use it vertically or horizontally. Based on your style preference and comfort, you can use it in different ways. It is very lightweight and can easily climb stairs with or without your device inside. There is no mentioning of the resistance from dust, dirt, and water by the manufacturer. But its polycarbonate material ensures resistance from all these to a great extent.
TOP 10 KEY FEATURES:
| | |
| --- | --- |
| Compatibility: | Matrice 210 |
| Material: | Polycarbonate |
| Interior: | Foam Compartment |
| Handle type: | Vertical and horizontal |
| Ideal for: | Storage and transporting the compatible device |
| iPad compartment: | Yes |
| No. of Batteries compartment: | 6 |
| Brand: | DJI |
| Weight: | 6.65 kg |
| Product Dimensions: | 877 x 352 x 515 mm |
Included in the box:
DJI Carrying Case for Matrice 210 Quadcopter
Payment & Security
DJI Part13 Carrying Case for Matrice 210 Quadcopter