Description
Looking for a stable, reliable wireless connection, install the Google Wifi AC1200 Mesh Router + 2 Points Kit and stream carefree!
The three devices in total offer coverage of 4500 square feet with 1200 Mb/s maximum data throughput per device. The devices support 2.4 GHz and 5 GHz signal bands and each can function as a router or as a satellite within the mesh network. This offers greater flexibility as you keep moving around the home.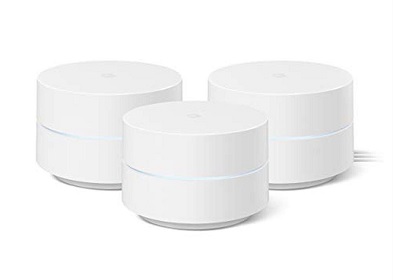 ---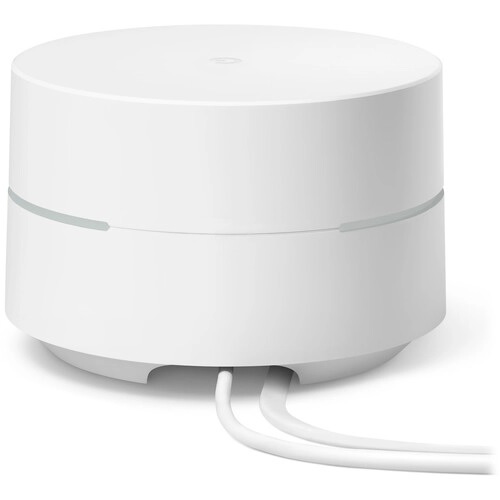 Our Take on the Google Wifi AC1200 Mesh Router:
Every device comes with a quad-core ARM processor with 512MB of memory. This offers the device the capability to handle 100 devices simultaneously. And don't worry that you will have to compromise with speed as you add more devices. Up to 100 devices, the beamforming technology will deliver smooth 4K video streaming, online gaming experiences, and online chats, throughout your home. Further, you can choose which devices should have higher speed and which should have lower one to optimize the network.
---
You don't need to be a rocket scientist to figure out how to install the mesh network system. All you have to do is connect the router to your modem, disperse the satellite throughout your home, somewhat equally distanced for optimal coverage, and then configure the network with the Google Home App.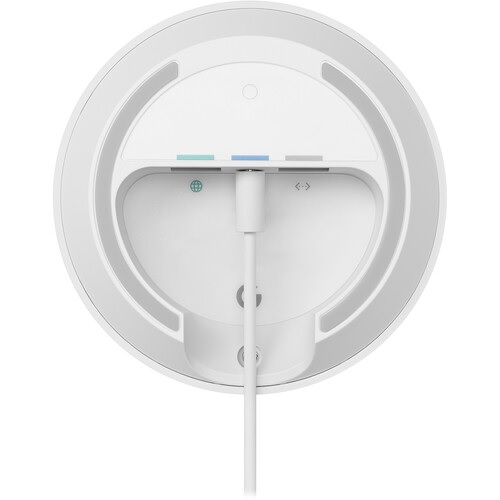 ---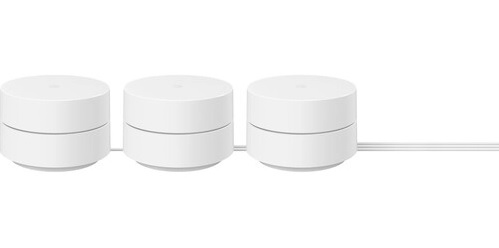 Along with Wifi, each device comes with two Gigabit Ethernet ports, one for your modem and the other for a device you want to connect by wire. So in case you feel wireless is a little slow for your liking, you also have the wired connectivity option. Another thing you shouldn't worry about is connection hijacks. You receive a WPA3 encrypted connection. Also, in case you have guests over, you don't need to offer them the original password. You can quickly create a guest network and offer them a temp password, protecting your network's security.
TOP 10 KEY FEATURES:
| | |
| --- | --- |
| Wi-Fi: | Wi-Fi 5 (802.11ac) |
| Ports: | 1 x RJ45 Gigabit Ethernet (WAN) & 1 x RJ45 Gigabit Ethernet (LAN) |
| MU-MIMO Support: | Yes |
| Beamforming Support: | Yes |
| Wireless Security: | WPA3 |
| Bluetooth: | Yes |
| Communication Protocol: | Google Home |
| Throughput: | 1200 Mb/s Total |
| Mobile Operating System Support: | Android & iOS |
| Supported IEEE Standards: | 802.11ac, 802.11a, 802.11b, 802.11g, 802.11n |
Included in the box:
Google Wifi AC1200 Mesh Router + 2 Points (3-Pack, Snow)
3 x Power Adapter
Ethernet Cable (6.5')
Payment & Security
Google Wifi - AC1200 - Mesh WiFi System - Wifi Router - 4500 Sq Ft Coverage�- 3 pack