Description
Honeywell YTH6320R1001 is a compact unit that houses all the most important sensors to ensure your comfort. The manufacturer uses only high-quality components and electronics. Order today to see for yourself.
The FocusPRO thermostat is a wireless device that can be installed in minutes. This equipment displays the outdoor temperature and humidity. For this, several internal sensors are used. The manufacturer claims 1 year of battery life. The main module can receive data from wireless devices. The heat pump is included with the wireless thermostat kit up to 3H / 2C. Other key features of this product:
Possibility of programming
Item Dimensions: 4.38 x 5.56 x 1.25 inches
Compactness of the case
Each system is configured autonomously
Operating parameters are shown on a digital display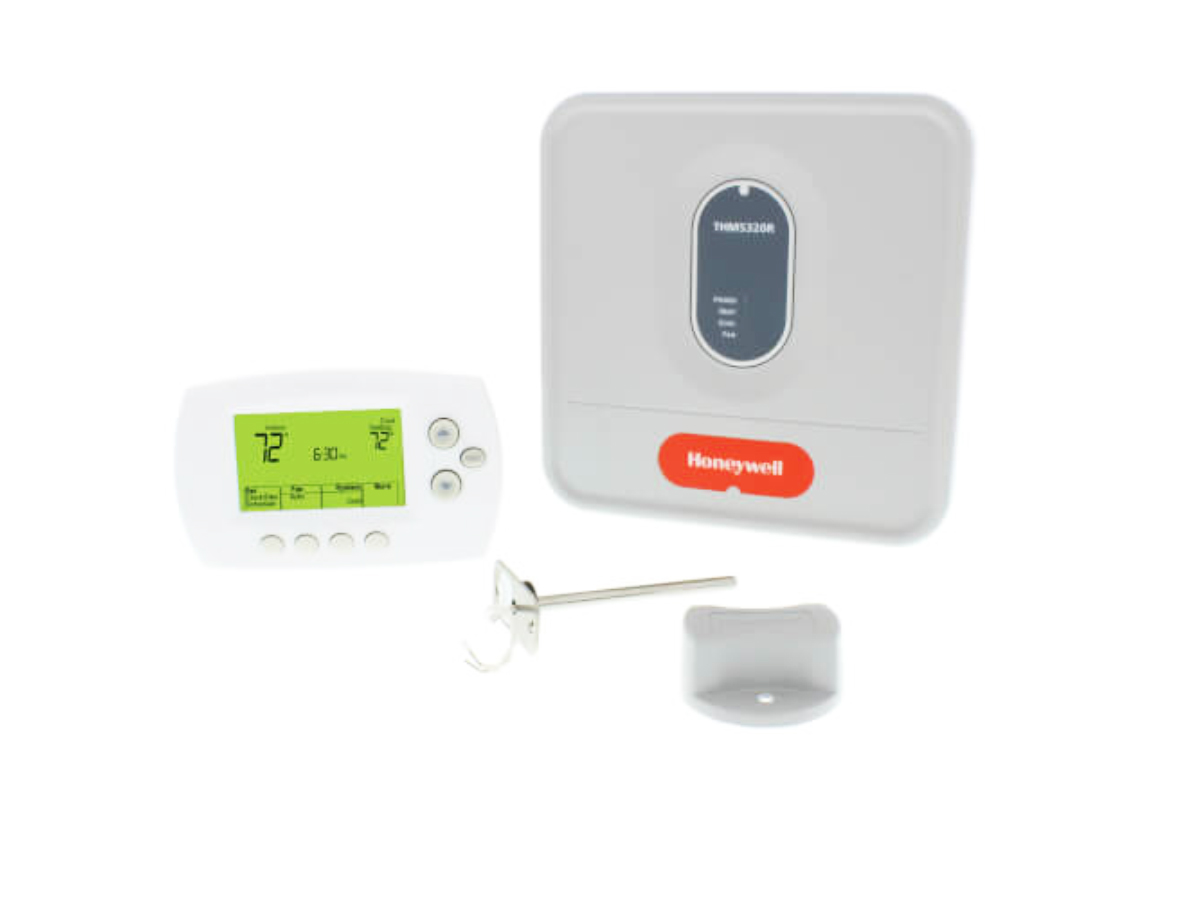 ---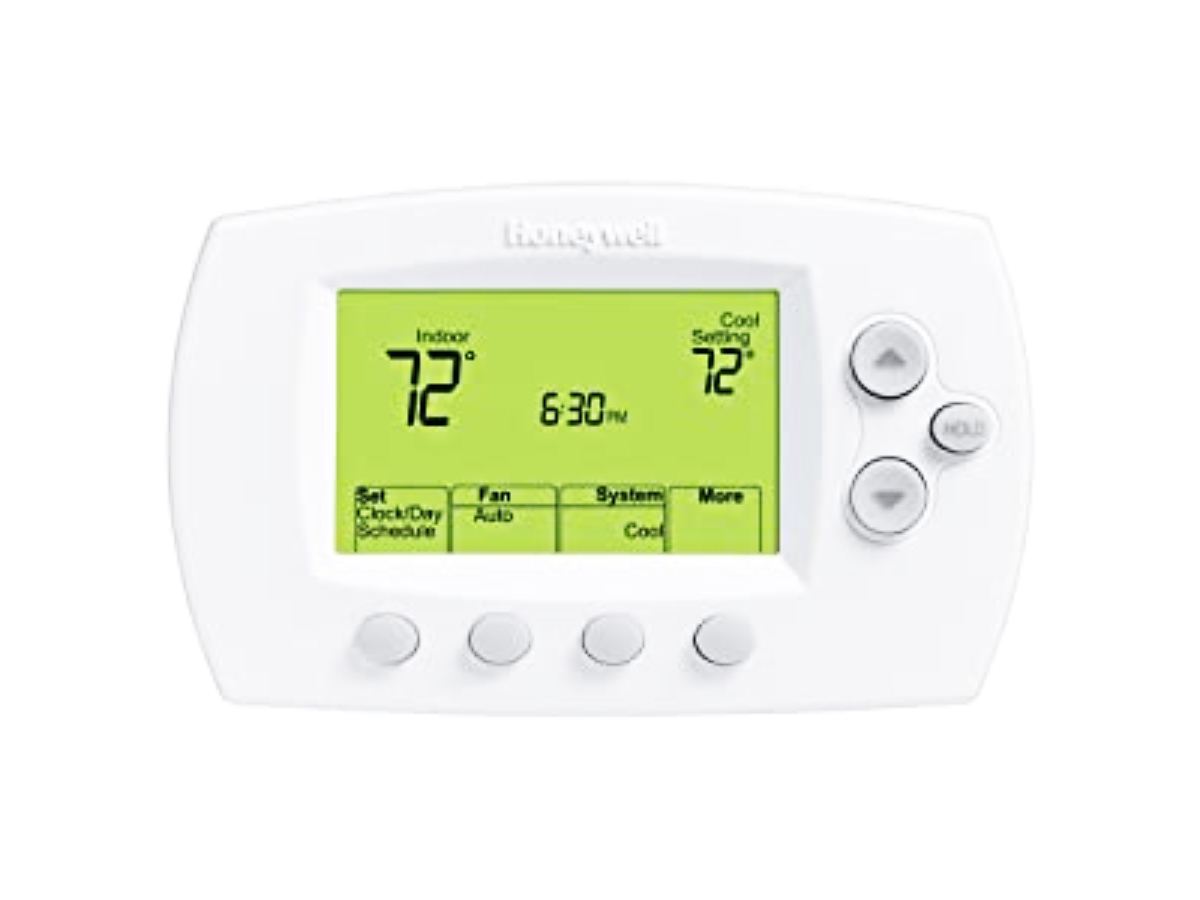 Our Take on the Honeywell YTH6320R1001:
Any thermostat works with your boiler to ensure maximum performance. Reasonable resource optimization to reduce energy consumption is the main argument for purchasing Honeywell YTH6320R1001. This time-tested equipment is suitable for cottages and apartments. Using the app, people can adjust the heating mode of their home. Thanks to geolocation, the thermostat detects when you leave the house and when you are near it. In the first case, the device will lower the temperature, and in the second, it will increase it. The manufacturer made sure that people always feel comfortable in their apartments.
---
To get the most out of your Honeywell Home Thermostat people need to be connected to a Wi-Fi network. From there, by downloading the Honeywell Lyric App For Android and iOS, anyone can control all its parameters remotely. Many people who care about their comfort dream of such functionality. If you are looking for a smart thermostat to save money on heating your home, experts recommend ordering this particular model. At mid market price, its interface and remote control will offer you many options to optimize your home's energy use. This is confirmed by dozens of positive reviews from our customers. You are unlikely to have any reason to complain if you buy equipment from this manufacturer.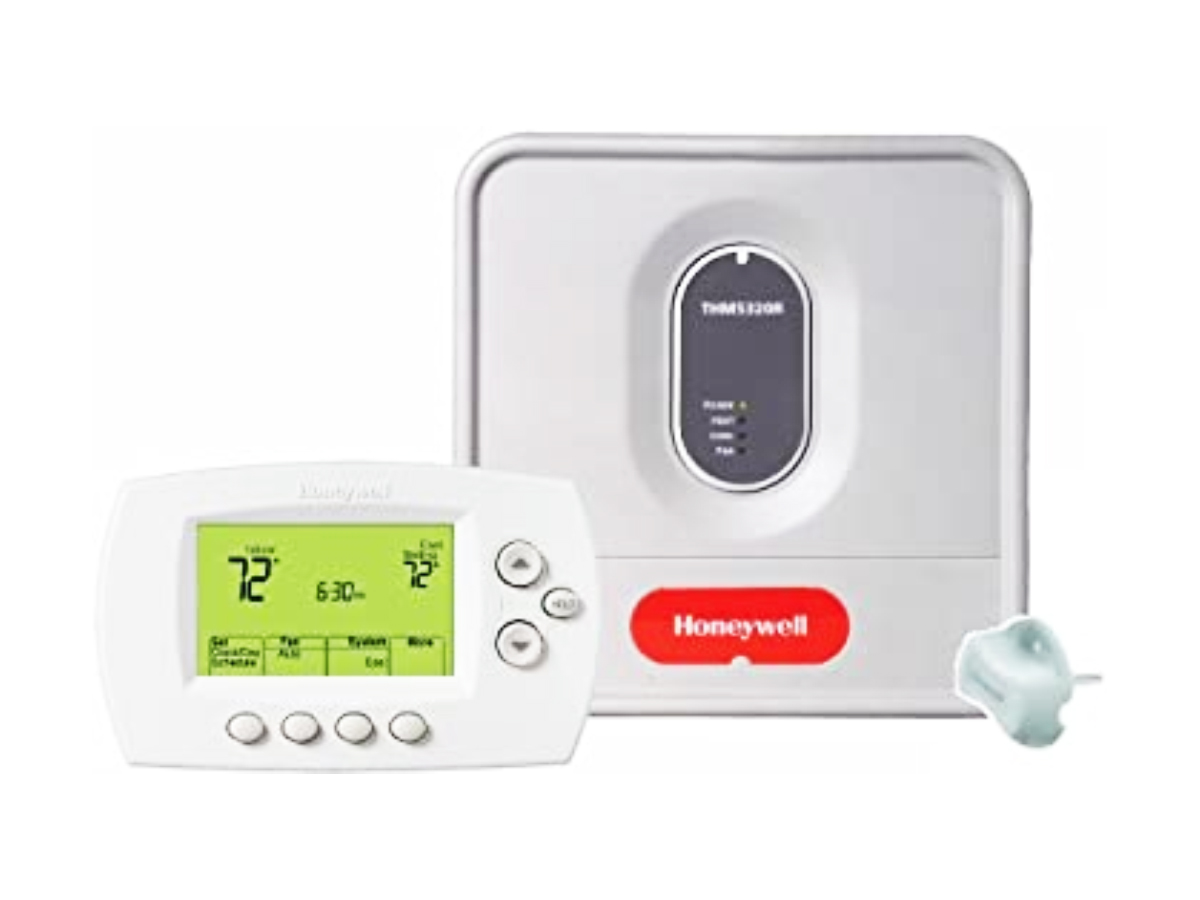 ---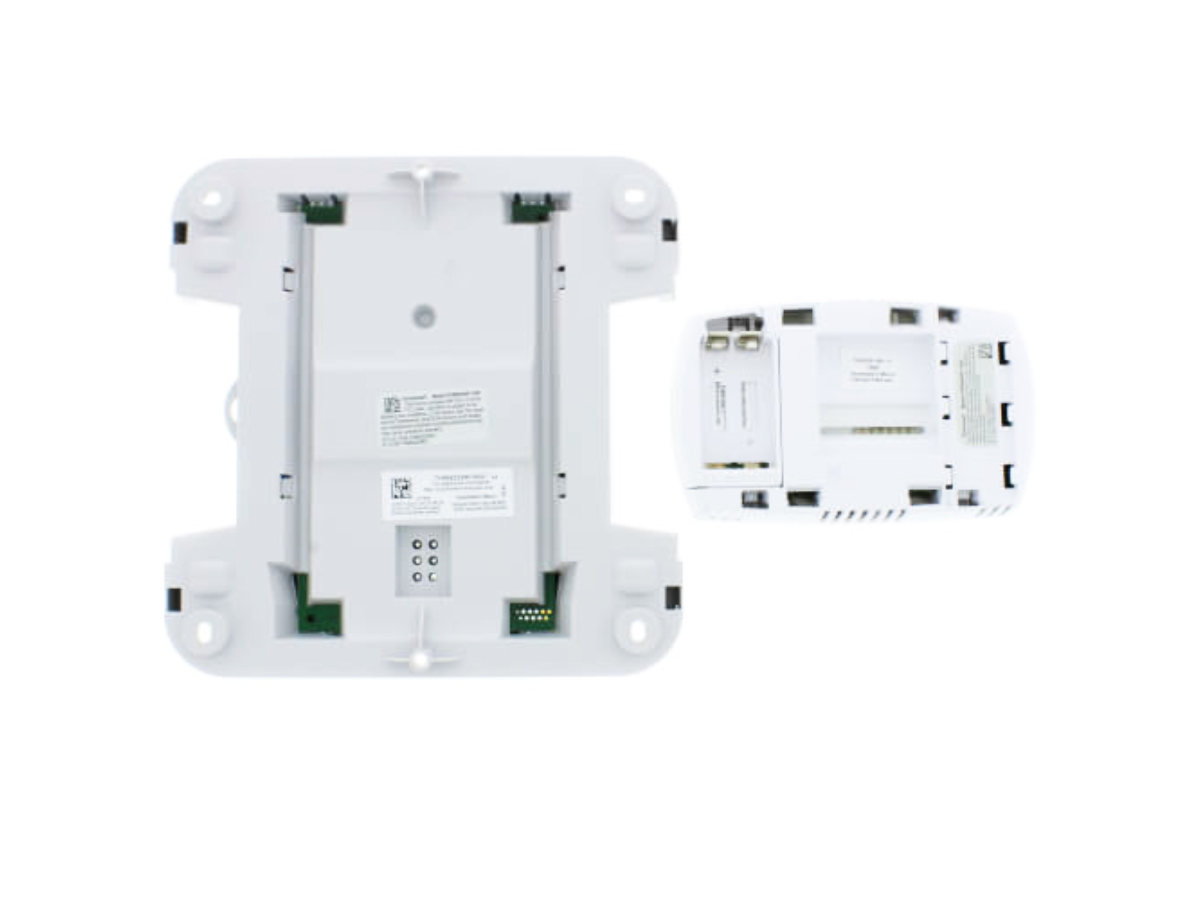 Keep your home energy efficient with a programmable wireless thermostat. Honeywell YTH6320R1001 is the most common model. This device will be chosen by thousands of people around the world. Ideal for any internet-connected home, this model offers wireless internet connectivity so you can control your heating and cooling systems while away from home. Want to test this functionality? If so, you should order this product on our website today. Delivery of the item will take only a few days.
TOP 10 KEY FEATURES:
| | |
| --- | --- |
| Brand: | Honeywell |
| Color: | White |
| Power Source: | Battery-powered |
| Batteries: | 2 AA batteries required |
| Shape: | Rectangular |
| Display Style: | Digital |
| Certification: | Energy Saving Thermostat, Certified frustration-free |
| Return Air Sensor: | Yes |
| Dimensions: | 11,12 x 14,12 x 3,175 cm |
| Weight: | 1,46 kg |
Included in the box:
Honeywell YTH6320R1001
Wireless Focuspro
Thermostat Kit
Programmable Redlink
Payment & Security
Honeywell YTH6320R1001, Programmable Redlink Enabled Wireless Focuspro Thermostat Kit, 1, White