Description
Lady Elegance Slim/Tone Beauty System (2 Piece Set) with Vacuum suction cellulite buster, Roller massager, Slimming Set, and Toning Set useful for reducing fats from neck, chin, stomach, thigh, hips, arms, and buttocks
Lady Elegance Slim/Tone Beauty System is a great slimming and toning device for those who do not want to spend much of their time and money by visiting the Spas and beauty salons. It brings the same type of effective slimming product in your hand. You get a whole range of flexibility to use it based on your time. Use it in the night or early in the morning, you will love fast, safe and effective use of this product. You can use your favorite lotion with the product for added benefits.
---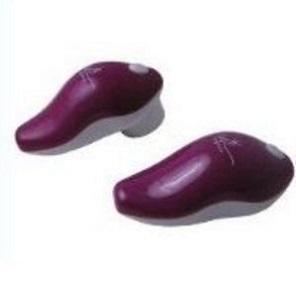 Our Take on Lady Elegance Slim/Tone Beauty System (2 Piece Set):
Lady Elegance Slim/Tone Beauty System is tested for use at various body parts such as chin, neck, buttocks, thighs, stomach, hips, and arms. You can say that it is highly useful for places where extra fat is accumulated in our body generally. With regular use, you too can expect the beauty and figure of your favorite movie star or anyone fit and slim in your family or friend circle. You also need to take nutritious foods as well as do any physical activity in your life to get maximum benefits of the product. Follow a healthy lifestyle and use the product twice a day for a slim and toned body.
---
Lady Elegance Slim/Tone Beauty System brings spa cellulite treatment to your home at an affordable price. You get a Slimming and toning set along with a vacuum suction cellulite buster and stimulating roller massager. When you use it, you get improved circulation and stimulation in your body tissues. Suction buster redistributes the fat cells, smoothens the skin, and also helps in the reduction of cellulite appearance. The use of rollers provides you deep tissue massage that enhances blood circulation. You can use the rollers after long hours of sitting or any other work. It gives you a great level of relief from body pain by circulating more blood to different parts of the body.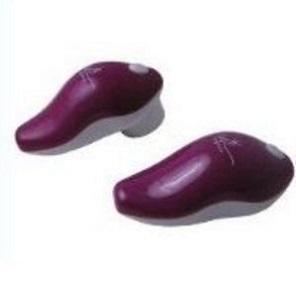 ---
Lady Elegance Slim/Tone Beauty System (2 Piece Set) is an inexpensive and safe way for those looking to get toned skin without exposing their privacy at outdoor commercial places like Spas, Beauty salons, and others. Even if you are not a beauty-conscious person, you can use the product for giving relaxation to your body and rejuvenating its tissues.
TOP 10 KEY FEATURES:
| | |
| --- | --- |
| Useful for: | Spa cellulite treatment |
| Use at: | Stomach, hips, thighs, buttocks, neck, arms, and chin |
| No. of pieces per set: | 2 |
| Manufacturer: | Lady Elegance |
| Vacuum suction cellulite buster: | Yes |
| Roller massager: | Yes |
| Slimming: | Yes |
| Toning: | Yes |
| Product Dimensions: | 12 x 7.1 x 3.5 inches |
| Weight: | 0.64 ounces |
Included in the box:
Lady Elegance Slim/Tone Beauty System (2 Piece Set)
Payment & Security
Lady Elegance Slim/Tone Beauty System (2 Piece Set)