No result found for your search.
No result found for your search.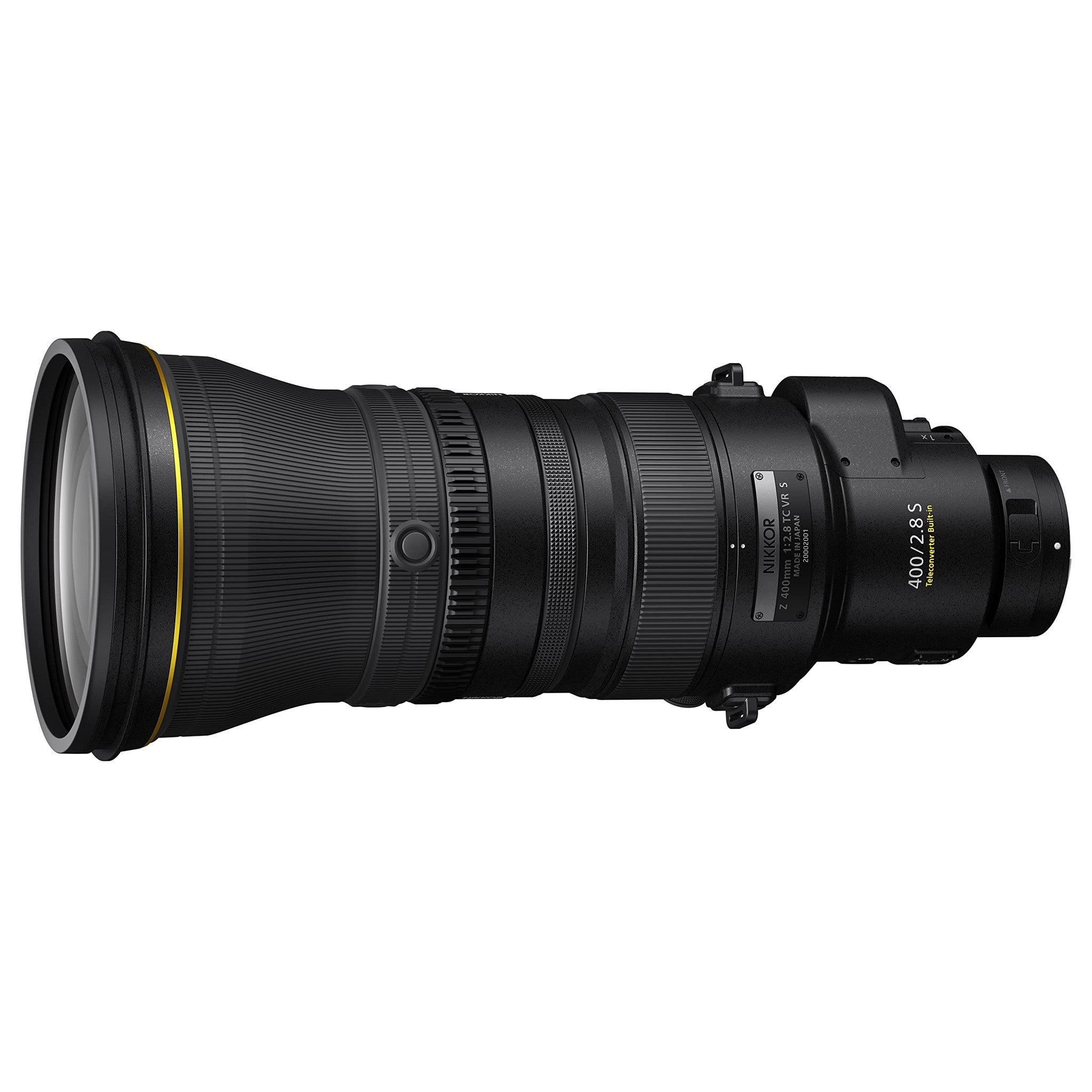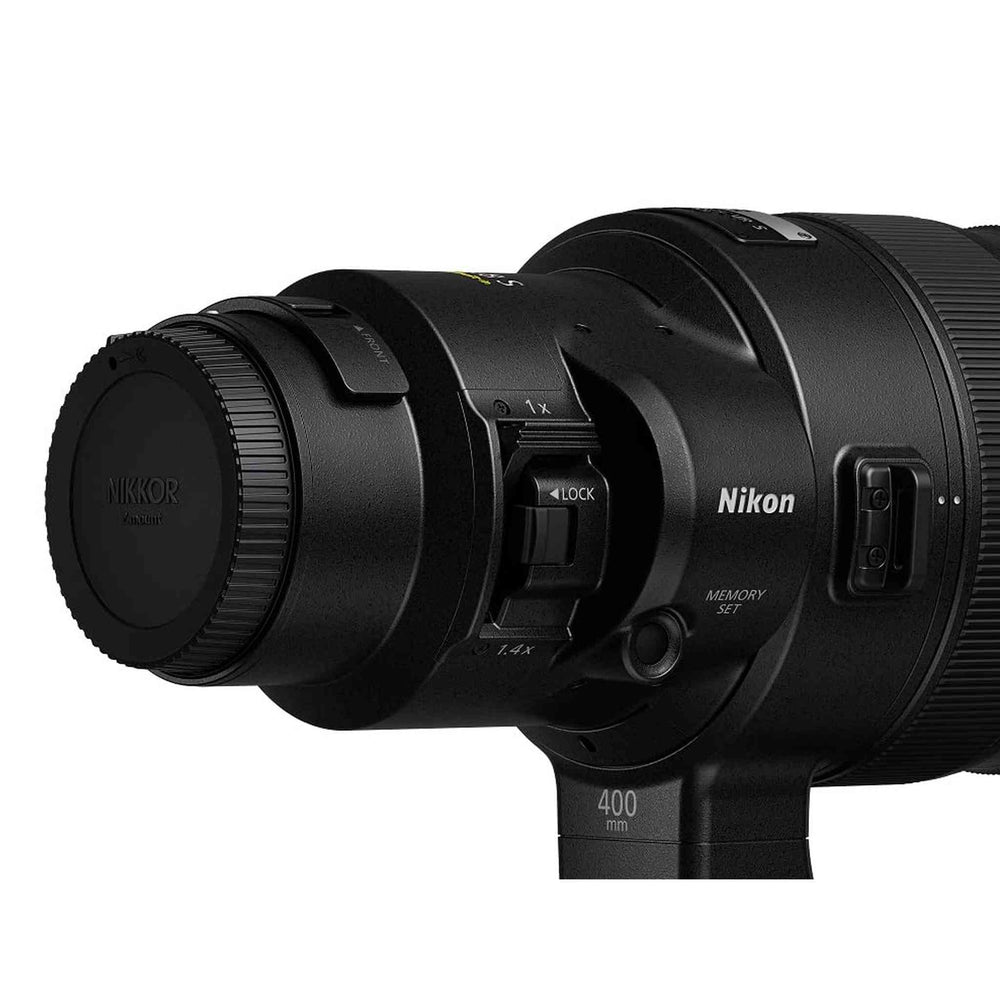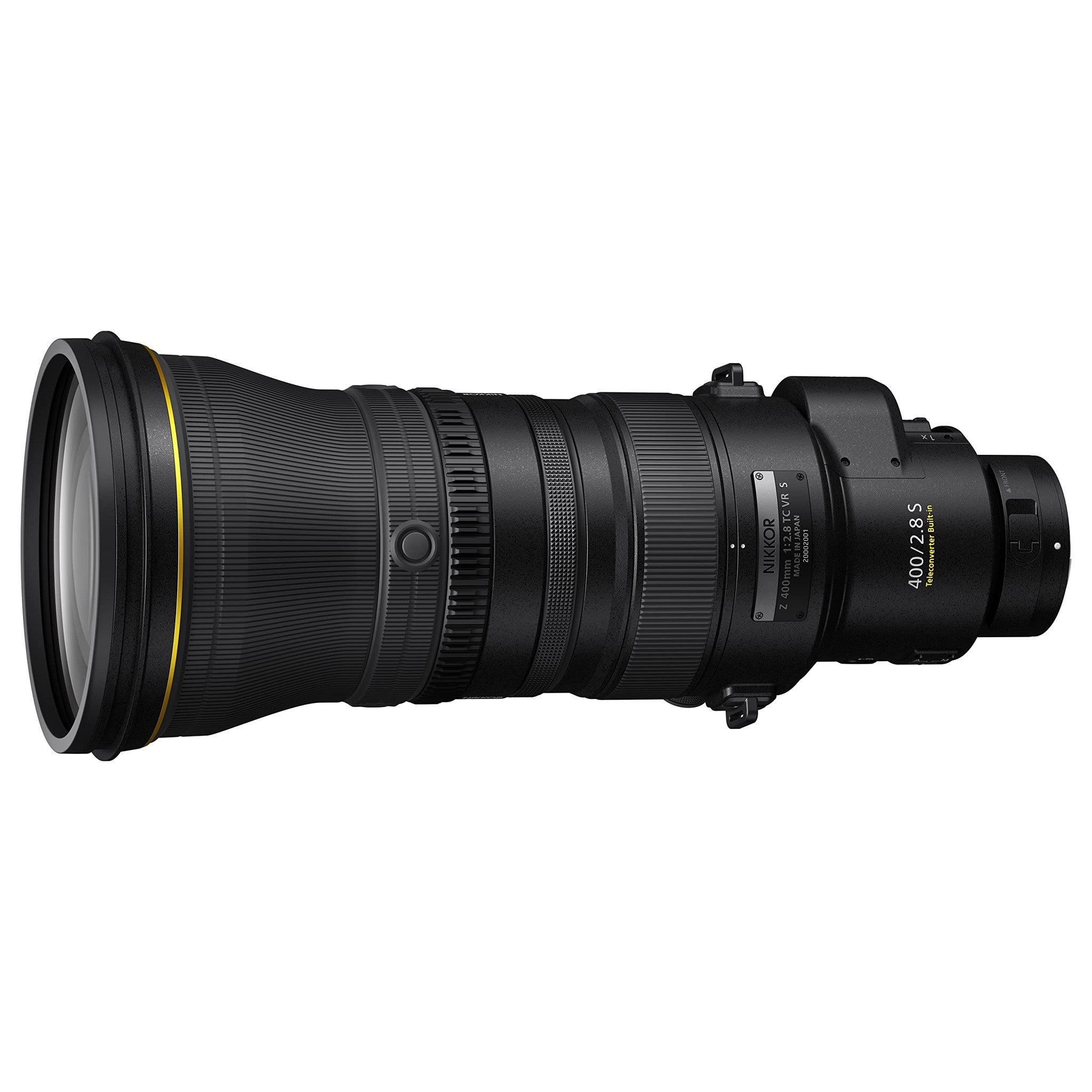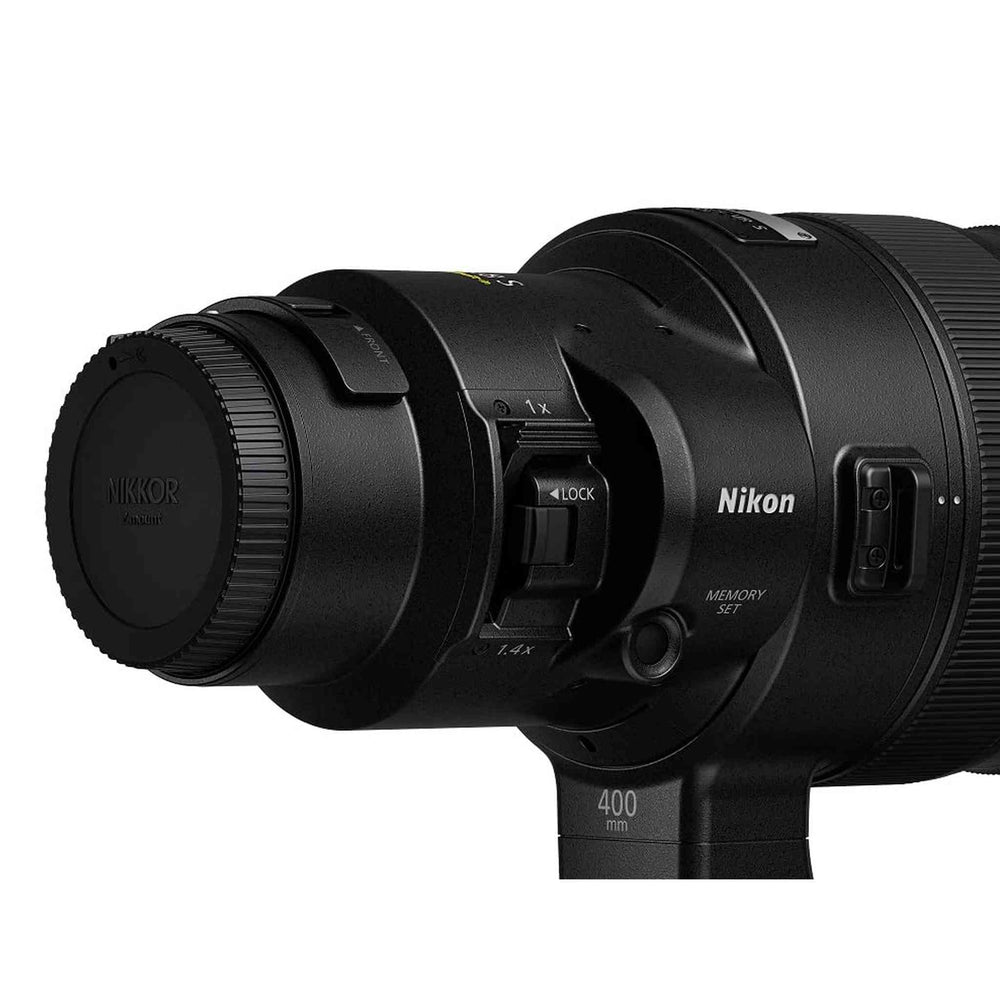 NIKKOR Z 400mm f/2.8 TC VR S
Nikon
| Brand New
| 6AV# NIKZ40028TCVR-G
| MFR#

20111
✔ Get FREE Shipping. Confirmed orders might take 1-2 days for processing.
Description
Shipping
Refund 
Reviews
Recommendation
NIKKOR Z 400mm f/2.8 TC VR S Lens
Primary Highlights
Designed for Z-Mount Cameras with Full-Frame FX Format
Aperture Range: Wide f/2.8 to Narrow f/22
Incorporates In-Built 1.4x Teleconverter
Features Super Extra-Low Dispersion (ED), ED, Fluorite, and Short-Wavelength Refractive (SR) Components
Utilizes Innovative Meso Amorphous and Advanced ARNEO Coatings
Employs Silky Swift Voice Coil Motor (VCM) Autofocus Mechanism
Equipped with Efficient Vibration Reduction (VR) Image Stabilization
Customizable Function (Fn) Buttons and Memory Settings
Designed with Robust Weather-Sealed Construction
Includes Rotating Tripod Collar
Pinnacle Choice for Dynamic Photography
Capture excellence with the NIKKOR Z 400mm f/2.8 TC VR S Lens from Nikon. Perfectly suitable for dynamic scenarios like sports and wildlife, this super-telephoto lens delivers remarkable reach coupled with impressive speed. Featuring a bright f/2.8 maximum aperture, combined with advanced optical, autofocus, and VR systems, it stands as a superior option. Going beyond the ordinary prime lens, this 400mm lens integrates a built-in 1.4x teleconverter, enabling swift transition to a robust 560mm f/4 lens for extended reach.
Integrated 1.4x Teleconverter
Experience instant expanded reach up to 560mm by activating the integrated 1.4x teleconverter. Seamlessly merged within the lens structure, the teleconverter preserves optical synergy for enhanced imaging performance, while ensuring complete weather sealing. Activate the teleconverter mode to seamlessly convert the 400mm f/2.8 into a potent 560mm f/4 lens, broadening your creative horizons.
Advanced S-Series Optics
Harness the potential of the swift f/2.8 maximum aperture to conquer challenging lighting situations and gain mastery over depth of field, effectively isolating subjects from complex backgrounds. Overcoming chromatic aberrations, color fringing, and comatic aberrations, this lens incorporates two Extra-Low Dispersion (ED) components, one Super ED component, two lightweight fluorite components, and a Short-Wavelength Refractive (SR) component. The SR component employs a specialized high-dispersion design, refracting wavelengths shorter than blue, ensuring precise color rendering while enhancing the lens's compact design.
Enhanced Anti-Glare Coatings
Experience the benefits of the newly developed Meso Amorphous Coat, providing unparalleled anti-reflective performance among NIKKOR lenses. It outperforms the Nano Crystal Coat in countering diagonal incident light and matches the performance of the ARNEO Coat against vertical incident light. Additionally, the ARNEO and Nano Crystal Coats are thoughtfully applied for comprehensive anti-glare protection from all angles, effectively suppressing ghosting, reflections, and flare. This results in heightened contrast and accurate color response, especially when dealing with strong lighting and backlit situations.
Smooth and Swift Silky VCM Autofocus
The Silky Swift Voice Coil Motor (VCM) replaces gears with magnets for swift and precise focusing group movement. A guide bar is also incorporated to minimize focusing vibrations, resulting in smoother continuous focusing speeds. (Caution: Refrain from using this product if you have a pacemaker or similar medical devices, as the magnets might interfere with their functioning.) Leveraging a high-precision sensor derived from robotics, this lens integrates an optical Absolute Encoder (ABS) to detect and communicate lens position with utmost precision, ensuring optimized and fast autofocus performance. Enhancing its usability for video work, the Silky Swift VCM operates with minimal noise, while the multi-focusing system reduces focus breathing, enhancing compositional accuracy when adjusting focus. Full-time manual focus override is available, and the internal focusing design maintains the lens's overall length during focusing for quicker performance. It offers a minimum focusing distance of 8.2' and a maximum magnification of 0.17x without the teleconverter, and 0.23x with the teleconverter, for capturing close-up subjects.
Effective Vibration Reduction
Harness the power of Vibration Reduction (VR) image stabilization to minimize the effects of camera shake, resulting in approximately 5.5 stops of compensation. This enables more stable handheld shooting in low-light conditions. Synchro VR is also supported when paired with compatible cameras featuring sensor-shift VR, combining in-body VR with optical VR for even more enhanced results.
Professional Durability and Intuitive Handling
The updated design is lighter, weighing 6.5 lb, making it 20% lighter than its F-mount counterpart. The Z-mount version also boasts an integrated teleconverter. The physical design optimizes the center of gravity around the tripod mount for seamless panning, especially on tripods or monopods. The rotating tripod collar allows quick transition between vertical and horizontal shooting orientations. The weather sealing is further improved with rubber gaskets to shield against dust and moisture, while the magnesium alloy lens body ensures lightweight yet durable construction. The front and rear elements are coated with fluorine, preventing dirt, moisture, and oils from adhering and simplifying cleaning. It's also compatible with optional Z-Teleconverter TC-1.4x and TC-2x for extending the reach.
Intuitive Control and Versatility
The "no-look" control layout ensures easy access to frequently-used buttons and dials without the need
Shipping policy
Pricing
Pricing is subject to change at any time, at our sole discretion. Please be aware that prices both rise and fall due to fluctuations, and we are offering you the best price we can at the time.
Due to the nature of the electronics industry, we cannot offer price protection credits once the item has been purchased.
Taxes & Duties
6th Ave collects sales tax on orders shipping to the state of New Jersey.
Customers who have their orders shipped internationally are responsible for all duties, taxes, and shipper brokerage fees.
Payments Methods
6th Ave accepts all Visa/MasterCard, American Express and DiscoverCard through Paypal payment processing. You do not need a PayPal account to process an order during checkout. We also accept Purchase Orders from Government Agencies, Schools and major corporations.
We do not charge your credit card until your order has shipped. We may pre-authorize the amount on your card for the purposes of verification and confirmation of funds. This is not a charge. If you cancel before it ships, the pre-authorization will "fall off" in 2-3 business days.
We currently cannot accept international credit cards which are issued outside the United States.
Shipping
6th Ave accepts orders within the USA. We do not ship to PO Boxes.
Order Verification
All orders are subject to our verification process. We may contact you via telephone or email in order to request additional information.
When entering your shipping information, please provide your exact billing information and billing phone number. These should match the information that your credit card's issuing bank has for you on file.
Adding an alternate shipping address may delay your package. If you are to do so, please call your credit card's issuing bank (the number is on the back of your card), and inform them to add a temporary shipping address to your account. This is temporary and will be eligible for about 7-10 days.
We can only ship to the address that PayPal confirms and approves as your shipping address.
If we receive an ineligible payment from you via PayPal, we will refund it immediately, and contact you via email.
Refund policy
Our goal is to make sure you are completely satisfied with your transaction. We offer the below return and refund terms to assure you the best services.
30-Day Return Policy
If dissatisfied with your purchase, you may return the products to 6th Ave Electronics (6ave.com) within 30 days of the delivery date. The products you want to return or exchange should meet the below conditions.
Eligibility Conditions
If all conditions mentioned below are not met, 6th Ave Electronics reserves the right to refuse the return.
UPC codes and serial numbers must be intact or the return will be automatically refused.

We reserve the right to refuse the return based on the condition of the returned merchandise.

The products should be returned in their original unaltered box
Returned products should include all items originally received by you, including free items and accessories, to obtain a full refund; In case you wish to keep any free items or accessories, their retail value will be deducted from the reimbursement total.
Product to be returned should include all packing material, original box materials, inserts, manuals, cables, unfilled warranty, and rebate cards.
Shipping and handling fees are non-refundable
The refund amount is limited to the original purchase price
Nonreturnable Items
Unboxed TVs, combos and monitors 37" or larger with unsealed original packaging
Unboxed computers and computer software with unsealed original packaging
Electronic software or downloads
Unboxed consumable items such as CD, DVDs, ink cartridges, film, bulbs, etc.
Any computers built, customized, or modified as per customer specifications
Select special-order merchandise
Nonreturnable items specifically mentioned on the website
Submerged underwater equipment
Unboxed or unwrapped educational tapes or books
Return Address
Attn: Return Department
6th Ave Electronics
50 Atrium Dr.
Somerset, NJ 08873
Defective or Damaged Items
In case you receive a defective or damaged item, we will exchange for a replacement or refund.
In case of items missing or damaged in transit, you must claim them within three business days of receipt of merchandise.
How to Initiate Returns
In order to arrange a return/exchange, please contact us via phone 1-800-414-4012 or email us at customercare@6ave.com to obtain an RMA (Return Merchandise Authorization) number.
Shipping Products for Returns or Exchange
Please make sure you repack the product carefully. Place the factory box into a separate shipping box and include the RMA number underneath the return address.
Please do not affix shipping labels or write on the manufacturer's package.
Limited Liability
Please ship returns back to us with insured ground delivery. We are not responsible for lost or damaged returned packages.
We are not responsible for any consequential or incidental damage occurring due to the purchase or use of any merchandise.
Kindly factory reset or password unlock the electronics with user information before sending them back for return.
Refund Timeframe
Refunds are applied to the payment method used at time of purchase 3-7 days after merchandise is received and inspected.
Refund amount is limited to the original purchase price and does not include shipping and handling fees, which are non-refundable.












Customer Assurance
Simple 30 Day Return Policy
Encrypted SSL Secure Shopping
Top-notch Service
Questions? We are here to help!
Sales & Support: 800-414-4012
Accepted Payments
Visa, MasterCard, American Express, DiscoverCard powered by Paypal