Description
IMPORTED
Nikon SB-N7 Speedlight for up to 100 m distance and wide angle applications. Master creative lighting techniques with this i-TTL Speedlight
The compact Nikon SB-N7 Speedlight has powerful creative techniques. It makes it a lot easier for the photographer to click a picture with perfect lighting. It weighs 9.1 ounces and measures 5.35 x 2.83 x 3.78 inches. Its light reaches up to 100m and inclines 120 degrees. All this gives you perfect light control in both direct illuminating or the bounce technique.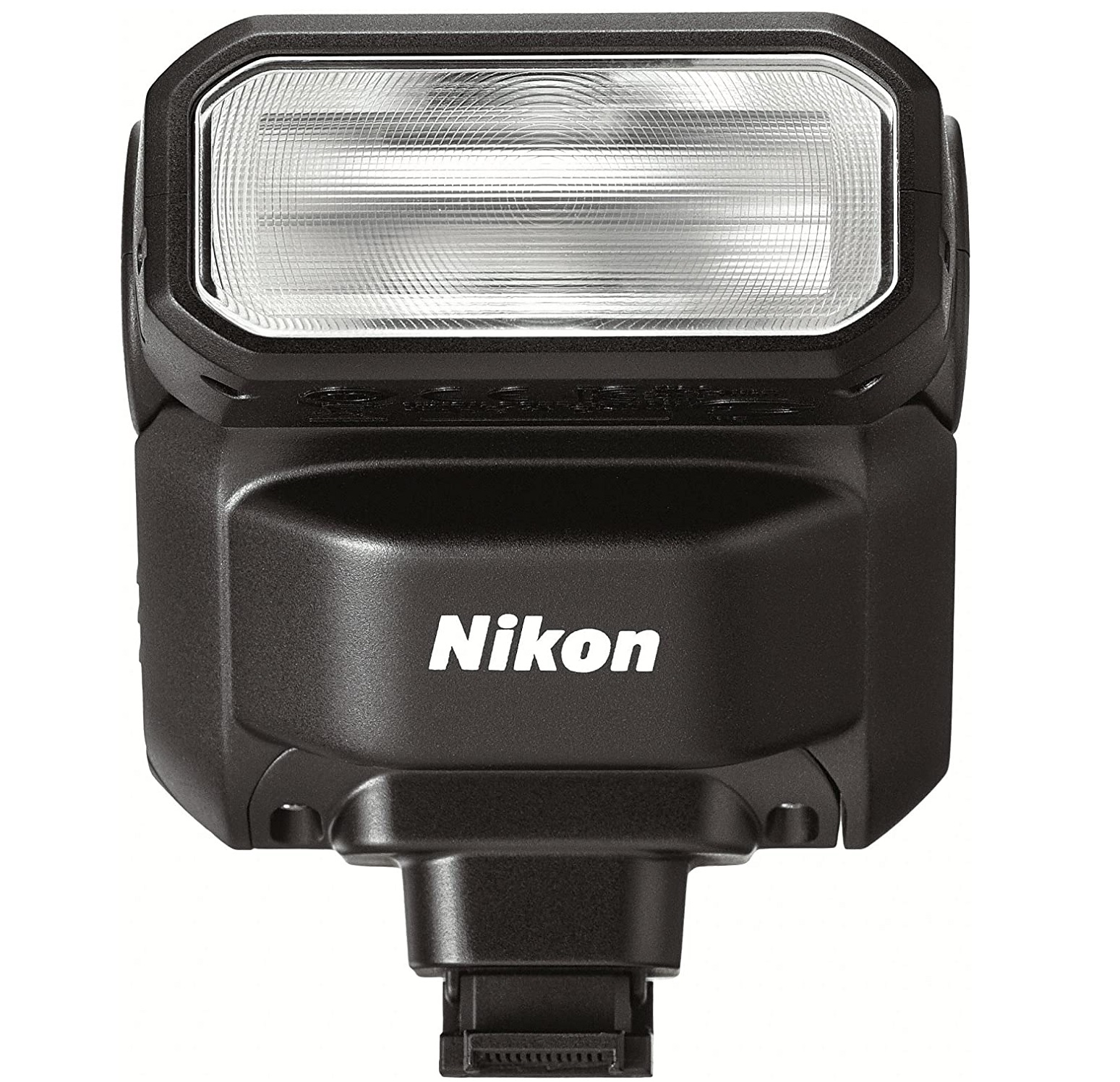 ---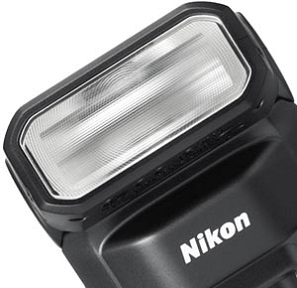 Our Take on the Nikon SB-N7 Speedlight:
Nikon SB-N7 Speedlight is a very user-oriented accessory. It fits just right on the hot shoe of Nikon V1 and V2. If you are a sucker for outdoor or wildlife photography then it can be a task for you to carry all the accessories along with you. But, this Speedlight comes in handy. You can carry it anywhere as it does not cause any hindrance to the shot. It blends in with the camera very well not giving any extra weight or disturbance to the user. The device even uses AAA batteries as a power source which are easily accessible in any general store out there.
---
Nikon SB-N7 Speedlight with a guide number of 18m/59ft (ISO 100 20°/68°) allows taking a high-quality picture from a great distance. This is the most important factor people look into while buying Speedlight and this one can capture up to 100m. Because of this, you can easily lit up the area even from a distance. You can use this as a fill-flash to focus on the minute details. The Speedlight is all about its high illuminating power and this is the best solution while taking shots in badly lit places.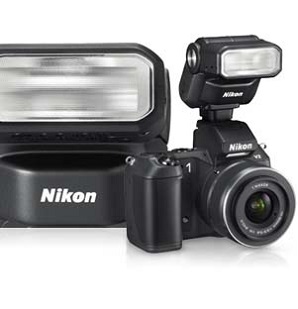 ---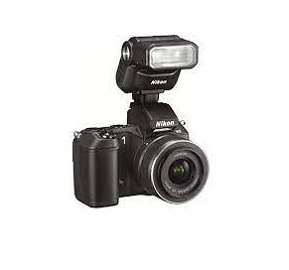 Nikon SB-N7 Speedlight has a 120° tilting head which also includes a wide panel. This feature helps you position the light exactly where you want and this doubles up the picture quality. It happens a lot of times that the shot is spoilt due to the uneven distribution of lights. But, with the wide panel in this Nikon SB-N7 Speedlight, the light will be evenly distributed. With this 120-degree tilting head, you can light the area straight ahead of you, the background, and anywhere necessary very easily. All the qualities this Speedlight contains will surely enhance the quality of any picture or video that is to be taken. The versatile features of this Speedlight will make you want togive it a shot. All this information is going to be very useful for anyone looking for a perfect Speedlight for their Nikon V1, V2 ,or Nikon 1 V3 cameras.
TOP 10 KEY FEATURES:
| | |
| --- | --- |
| Panels: | Wide |
| Inclination: | 120-degree tilted head |
| Range: | 18m/59ft (ISO 100 20°/68°) |
| Designed for: | Nikon V1 and V2 |
| Power supply: | AAA battery |
| Usage: | All-purpose |
| Distance: | Long shooting distances(100m) |
| Dispersion: | Even distribution |
| Effect: | Bounce light |
| Weight: | 9.1 ounces |
Included in the box:
Nikon SB-N7 Speedlight
Nikon Mounting Foot Cover
Nikon Wide Panel
Nikon Polyester Soft Case
Payment & Security
Nikon 1 SB-N7 Speedlight - Black